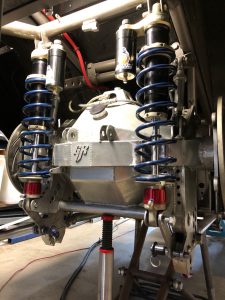 The Australian National Drag Racing Association (ANDRA) is pleased to welcome Plucka's Race Craft to the ANDRA Member Benefits Program.
Paul Drady says the South Windsor (NSW) business is the leading shock specialist for drag racing in Australia.
"I have always been a fan of sportsman racing and worked on all manner of sportsman vehicles from Junior Dragster to Top Sportsman," Drady said.
"The Sportsman racers are some of my favourite customers and I am always at race meetings and always head to the events at Portland and Mildura, offering support or advice to the racers.
"We have factory training from Penske Racing Shocks in Reading, Pennsylvania and we are constantly communicating with some of the best shock minds in the world to provide the best service to our racers here.
"I am proud that we can be a part of the ANDRA Member Benefits Program, I think it is a good initiative, allowing participants to give a little something back to the racers and friends of ours; I think the Sportsman racers deserve these little thank yous from the vendors.
"ANDRA Drag Racing has some of the nicest people in the sport and we always look forward to our Mildura, Portland and Perth race meetings as the racers and track officials welcome us with open arms every time we see them."
Plucka's Race Craft is an authorised agent for Penske Racing Shocks, QA1, Altronics Inc, Lucas Oils and Vibrant Performance.
"I have spent the past 15 years crewing on all different types of cars and in 2012 I spent all my time working on the Lee Bektash Mopar Australia Pro Stock Dodge," Drady explained.
"In 2016 I became Crew Chief and today I am still a Crew Chief, now on Rob Dekert's Pro Stock machine.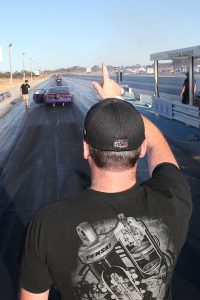 "Over the past 15 years I have learnt a lot about front and rear suspension, and this has allowed me and my team to provide a much-needed service to the sport of drag racing in Australia.
"We have built and serviced shocks and struts for some of the quickest cars in the world, as well as national record holding vehicles and racing winning vehicles and bikes.
"We are a Proud Penske dealer and service centre, but we have also added on just recently QA1 to provide a more cost-effective shock option, and also carry Lucas Oils, Altronics Weather Stations and Vibrant Performance products.
"We are always at the race track and am happy to assist any racer with their needs."
Plucka's Race Craft is offering ANDRA Members a 10 percent discount on the purchase of new sets of Penske Shocks or Struts.
For more information, contact Paul Drady at Plucka's Race Craft on paul@pluckasracecraft.com.au or visit www.pluckasracecraft.com.au