It has been a while since champion racer and ANDRA board member Peter Kapiris turned a tyre in anger on a drag strip, not just due to the restrictions of the COVID-19 pandemic, but also thanks to work and financial demands.
Even so, when the time comes that these three issues line up the right way for the Victorian Operations Officer for family farming business, Kapiris Bros, he will be ready and rearing to go.
"I have kept up with the latest and greatest technology with the car. Even though financially and with work commitments I am not in a position to race at the moment, the car is absolutely ready to go and challenge immediately, we haven't been letting it just sit," Kapiris explained.
"I am certainly looking forward to getting it back out there on the track when I am ready – and hopefully when I am ready the situation we are all dealing with currently thanks to the COVID-19 pandemic will have eased!
"It is obviously very challenging for the entire sport, no matter where you are, whatever role you play, whatever bracket you compete in.
"While it is exceptionally difficult for all involved, there is a lot of work going on behind the scenes to move the sport forward which in itself is quite exciting, so I am definitely confident that we have some great times ahead of us all once the COVID-19 emergency passes.
"In the meantime, hopefully we can all work together, look out for each other and keep safe."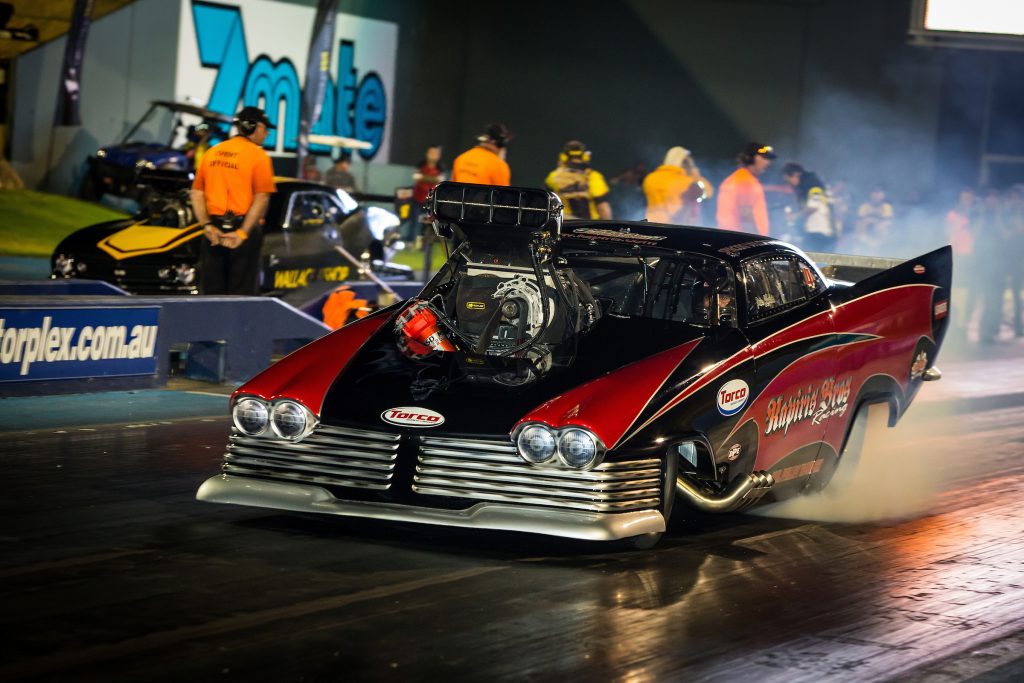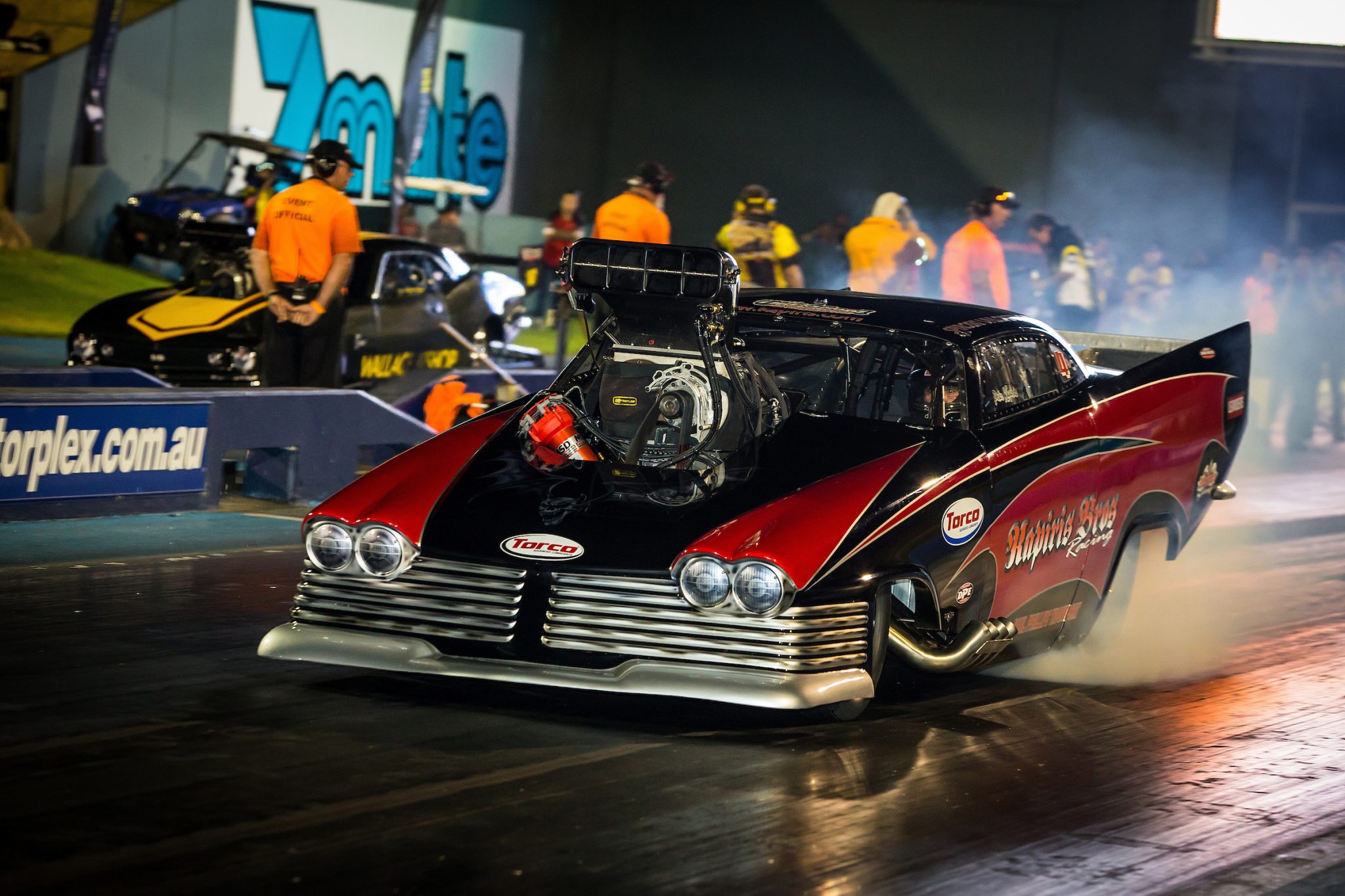 Kapiris' love of drag racing evolved from a passion for fast cars and was pushed forward by a certain cinematic classic.
"I have always liked fast cars and when I saw the movie Mad Max, that really lit the fire for me to get into drag racing," said the 56-year-old Gisborne (Victoria) resident.
"I just had to have a supercharger on my street car, a HZ. So, in 1989 I went to renowned chassis builder John Taverna and asked him to put a blower in my street car. That was the start, and eventually he would build me a full-blown race car.
"For the first few years I raced in AA/Gas in Super Stock in a Chevrolet Beretta which I bought from John. The best result in that car was a 7.1 second ET at 198 miles per hour at the Calder Park Nationals but then we blew it up, so we bought Holden Statesman VQ as a roller from Rob Broadbent and completely rebuilt that, eventually taking out the 1997 Nationals in that car.
"From there I moved to the Wild Bunch which evolved into Top Doorslammer. By then I was racing the Murray Anderson-built BatMobile 1953 Studebaker Champion, which was the first race car Anderson built after returning to Australia.
"At the beginning we struggled for a while with this combo when it came to managing the power, but we finally got it sorted and from there the results came.
"The highlights have been many, but the biggest would have to be running a World Record ET of 6.07 seconds at the Perth Motorplex in 2001. I took some championships too, and the lowest point for me from a racing point of view would have to be losing out on the 2013 title by just one point!
"We retired the '53 Studebaker in 2010 and now have the 1959 Chrysler Saratoga, also built by Murray Anderson."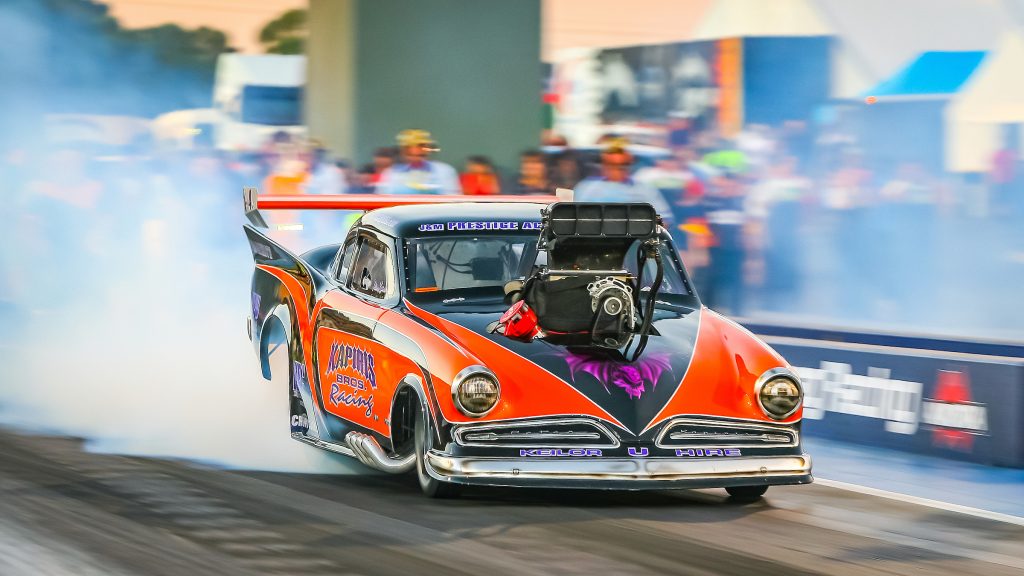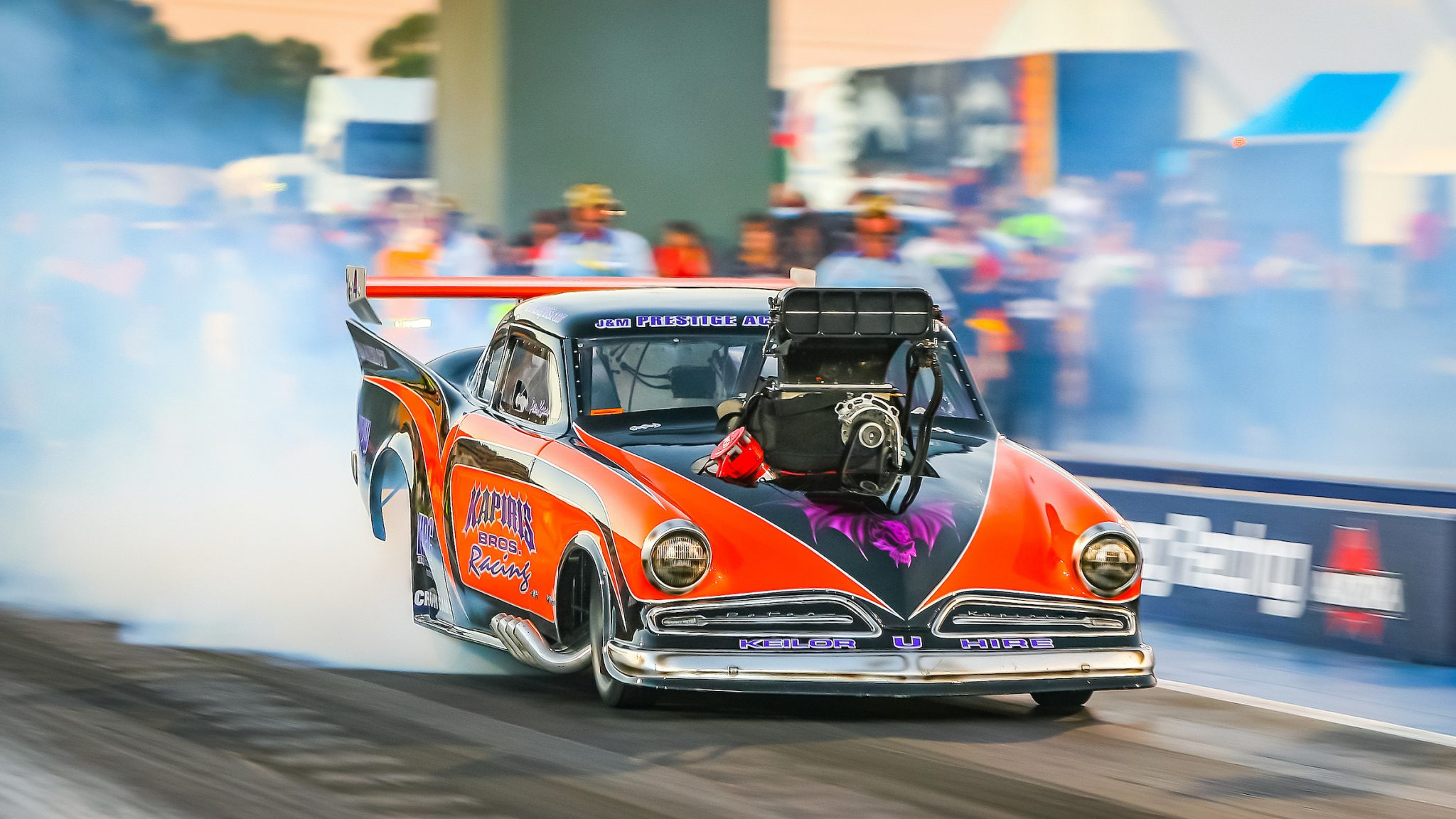 With so many demands on his time, Kapiris is quick to point out his appreciation for a number of key players both at and away from the drag strip.
"I have had some great support over the years from people like Jeff Cutajar who manages the car for me which means that I virtually just had to get in and drive it," he said.
"This has been important over the years to make it possible for me to balance racing and my role with Kapiris Bros – I manage our warehouse and organise specific projects, which sees my work day start at midnight typically and run for anything from six hours to 16 hours depending on the workload.
"I have been very lucky to have Jeff's support and also the support of my amazing crew and my family – especially my wife – and I have been lucky to meet some amazing people along my drag racing journey.
"That is definitely a key attraction of our sport – while I enjoy the freedom of going fast, the different people you meet along the way is definitely something I really value."
For more from ANDRA, visit www.andra.com.au[/vc_column_text][/vc_column][/vc_row]