As part of the ongoing effort to increase safety for Competitors on the Drag Strip, Perth Motorplex has permanently installed the Electrimotion Safety Shut Off System as used by the National Hot Rod Association (NHRA) in the USA.
In early 2017 the Australian National Drag Racing Association purchased a system to trial at all ANDRA Championship Rounds, including the Perth Motorplex and since then moves were put into place to install the system permanently on the WA Drag Strip.
This system is widely used at tracks in North America and Canada and has proven its worth time and time again by safely shutting down errant race vehicles, where a driver is unable to manually release parachutes or turn the engine off.
The device, when used in conjunction with the Electrimotion Shut Off System mounted on the race vehicle, will automatically shut off fuel and ignition as well as deploy the parachutes once the vehicle has gone past the finish line (if the driver has not done so already). Vehicles that have this system installed pass through an 'RF field' generated by the system that will activate the system wirelessly.
In the event that a car smokes the tyres or the run is aborted for any reason, the driver can turn off 12v power in the car and disable the system, which will allow the car to coast off the track.
Although not mandatory for Race Vehicles in Australia at the moment, a lot of vehicles brought in from the USA already have the system installed. The vehicle systems are readily available both in Australia and the USA at a very reasonable cost to the racer.
The system will be in operation from the first Test n Tune event of the season on Saturday the 14th October. However, it will also be active at the Annual ANDRA Tech Inspection Day at Motorplex on Sunday, September 24 should any racers that have installed the system want to test it.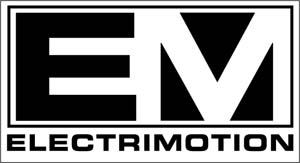 [END]