The Australian National Drag Racing Association and the Perth Motorplex are excited to announce that the Top Doorslammer and Top Fuel Motorcycle categories will compete for prestigious ANDRA Gold Christmas Tree trophies at the upcoming Westernationals event.
The Westernationals will be held at the Western Australian venue across March 2-3 and will also mark the penultimate round of the 18/19 Summit Racing Equipment Sportsman Series.
All of the action for both the Sportsman Series and what will be known as the 'West Coast Challenge' for the Top Doorslammer and Top Fuel Motorcycle competitors will be live-streamed across both days.
"We are very excited to announce the West Coast Challenge for these great Group One categories as part of what is already shaping up to be a fantastic event at our facility," Perth Motorplex Drag Racing Manager, Ray Treasure, said.
"A Gold ANDRA Christmas Tree is a prestigious prize indeed, and all at the Perth Motorplex can't wait to see the show put on by the Top Doorslammer and Top Fuel Motorcycle competitors at the Westernationals as they look to get their hands on it."
For Top Doorslammer legend John Zappia, the announcement is welcome news.
"The Westernationals have been going for years and it is always a great event; I hope that as many cars a possible turn up for the West Coast Challenge," Zappia said.
"ANDRA Gold Christmas Trees are definitely very important and appealing even when you have a lot of them," Zappia said.
"Some people haven't got one and so it is really important to them to get one; and I have lots of them but I collect them and I like to get as many as I can, while I can – it is always a great challenge to be able to do that.
"I think it is very important that an ANDRA Gold Christmas Tree is on offer for the winner of one of the most high profile racing brackets of what will be a great event. I am looking forward to getting the Fuchs/Dananni Monaro back together – we have a couple of meetings prior to the Westernationals to get the car running up to speed and hopefully we can set a new track record and get a Gold Christmas Tree too!"
Top Fuel Motorcycle veteran Jay Upton says the value of an ANDRA Gold Christmas Tree is indisputable.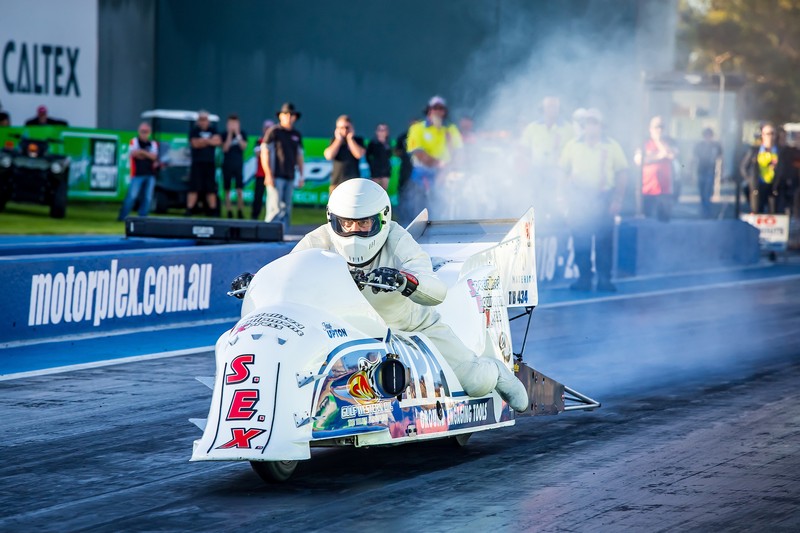 "I think over time we have all grown to respect the ANDRA Gold Christmas Tree trophy more than anything else in drag racing – they are pretty hard to get and they are worth a lot! I always say they are worth about $100k as they take a lot to get," Upton said.
"They are coveted more than most other things – to this day we proudly have our ANDRA Gold Christmas Trees on display at the office, at the workshop and in the house. We have all sorts of other trophies from all around the world and none of them are out on display, but the Gold Christmas Trees are.
"I really think it is the pinnacle, they are very well respected and so it is very important for us to race for one at the Westernationals with the West Coast Challenge – I know plenty of people that only run at events where they can get a Gold Tree, it is certainly very important and a real drawcard for lots of racers."
ANDRA General Manager Brett Stevens said he was looking forward to some fierce competition at the March event.
"Across both the Summit Racing Equipment Sportsman Series and West Coast Challenge fields there is going to be plenty to fight for at the Westernationals, and we have no doubt that all racers will be giving everything they've got at this great event in pursuit of victory," Stevens said.
"An ANDRA Gold Christmas tree is the ultimate trophy in Australian drag racing so you can expect that our racers won't be leaving anything on the table across March 2 and 3. For both those watching trackside and those watching online thanks to the free live-stream, we expect plenty of thrills across both days."
For more information, visit www.andra.com.au or www.motorplex.com.au
FEATURE IMAGE: JOHN ZAPPIA AT THE 2018 WESTERNATIONALS. PHOTO CREDIT: OUTLAW IMAGES