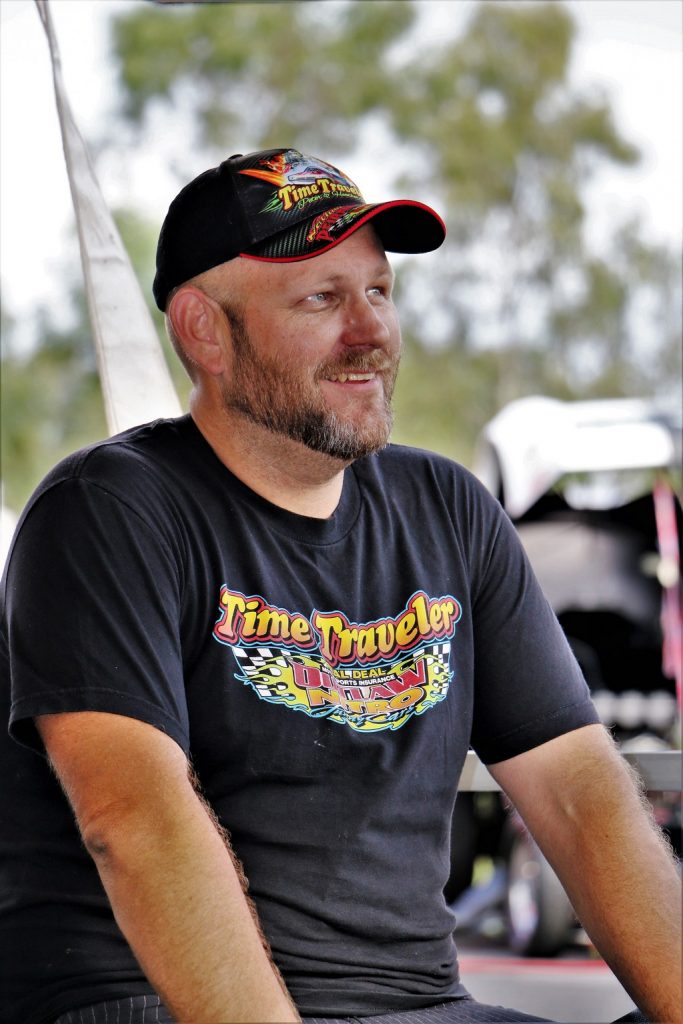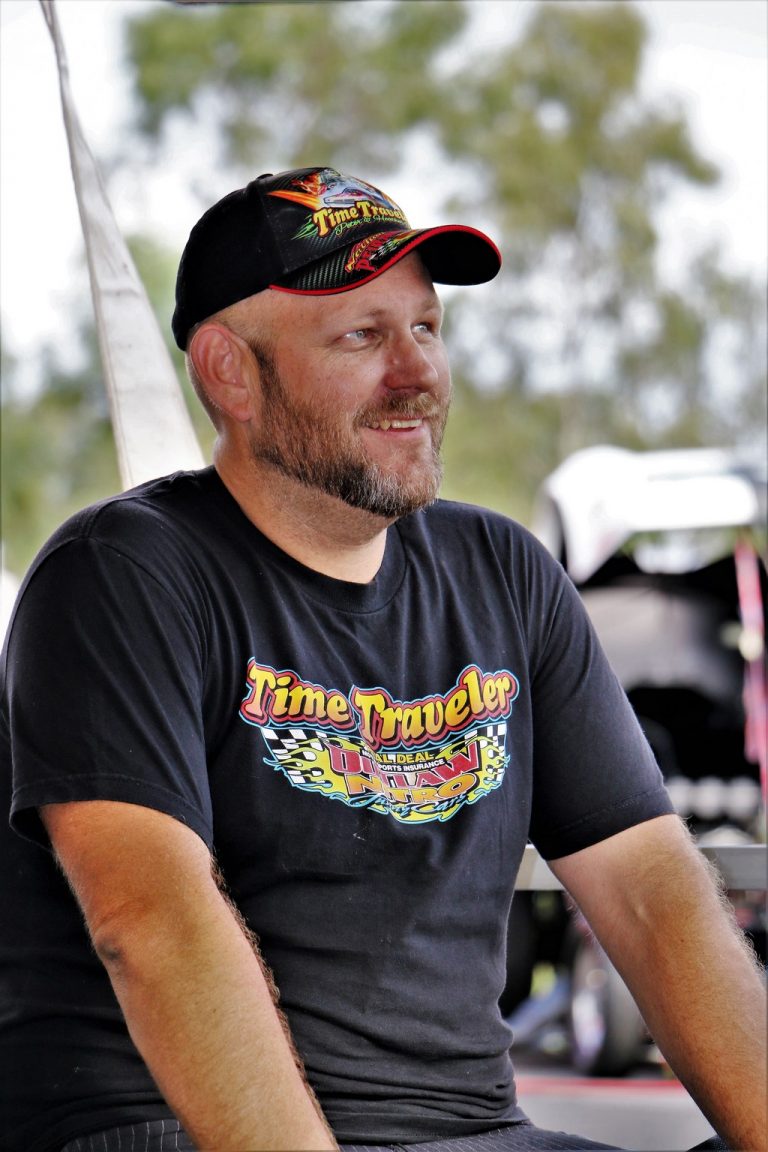 Nathan Peirano has been ANDRA's Chairman since 2017 following a long involvement with ANDRA drag racing both on the track and as part of the Northern Australian Divisional Council.
Like so many others, Peirano's long-time passion for our sport began on the spectator hill. It would not be long however before he would find himself in the driver's seat.
"When I was young my family would drive from Rockhampton to the Gold Coast to watch events at Surfers Paradise in the early 80s," Peirano explained.
"Then when I was old enough, I took myself to many meetings – still as a spectator – before for my 21st birthday I completed the Ken Lowe Drag Racing School program and raced a Modified Dragster in the 1998/1999 season.
"After that season we took a break and my dad Peter purchased the '27 Roadster which we raced first in Modified and then in Supercharged Outlaws – starting with a Supercharged Toyota V8 in 2003 before switching to a TFX engine for the 2014/2015 season.
"We had some great fun travelling around the country for the national ANDRA championship for six years and we even managed to come close a few times to winning it.
"Across this time the car kept progressing and we learned a lot about keeping it alive; but of course it still had its moments.
"Along the way we won the Summernationals in 2008 which was a big highlight for us, as was a win at the Nitro Champs in 2010 which was probably my best win – we had been struggling with the car so to get through that meeting and take out the victory was definitely a really satisfying feeling.
"We also came awfully close to taking out the championship in 2010, missing out by just one round after a semi-final loss at the Winternationals – that was definitely a low light to have come so close yet just miss out.
"In 2012 we purchased the Funny Car and after licensing, we started racing in 2013. We even had the chance to race against Ron Capps and also Tommy Johnson Jnr in the years that followed which was something I never thought I would get the chance to do.
"We still race the Funny Car twice a year and we still have the Roadster – it is ready to be put back together so we can start running it again but as with most things, time is the biggest factor. My wife Raquel and I also have another Roadster that came out of the same body mould as the Outlaws car and we will be putting that together for her to race in Modified in the future."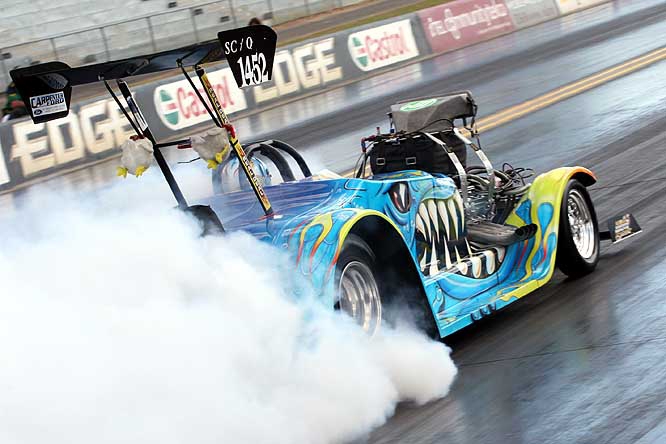 Peirano was elected to the NA Divisional Council in 2012 before being appointed as the Division Director in 2015. He joined the ANDRA Board for the first time in 2015 to fill-in for Terry Jongen, before being formally elected as a member of the Board later that year and to the Chairman position in 2017. Last year he was re-elected for a further three-year term.
"I was pretty proud to be voted in as the Chairman," Peirano said.
"It has certainly been a difficult time for our sport over the past few years and now we are also facing the impact of the unprecedented health and economic crisis that is COVID-19.
"It is no secret that I love the sport as does everyone involved at ANDRA and we are all working extremely hard to ensure ANDRA remains sustainable as we work through the current climate and look ahead to future opportunities.
"I would like to take this opportunity to thank the ANDRA board and the ANDRA racers for their support of me in the Chairman's role, it is certainly appreciated. I should also thank my wife and kids, my father and step-mother and various crew over the years for all of their support."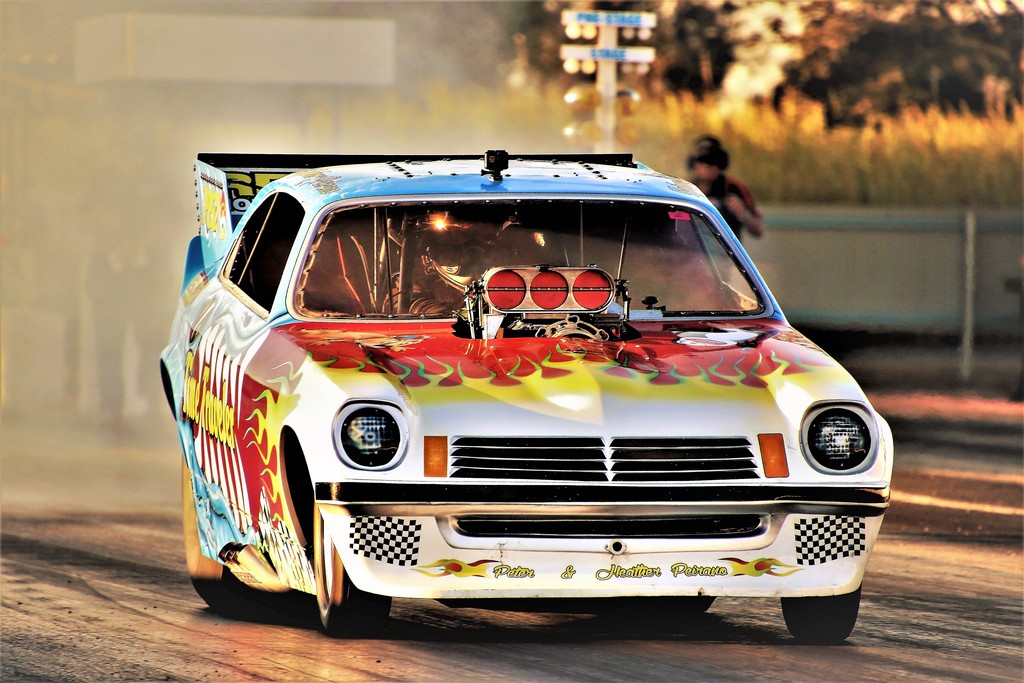 For Peirano, while his involvement has been long, the appeal of the sport he loves has remained ever-strong.
"No matter how long I have been involved, I always love watching our racers and the spectators at events, seeing the smiles light up the kids faces as they sit in a car or watch cars go down the track," he said.
"I don't think there is a better experience than drag racing – it is great competitive fun for all ages, the camaraderie is fantastic and from a spectator's point of view, I don't think there is a more visceral form of motorsport out there. It has excitement, speed, action and plenty of interesting characters!
"I also really enjoy the Championship aspect of ANDRA drag racing – the various venues, the events, and seeing our racers develop and grow – so many of today's Group One competitors began in the Summit Racing Equipment Sportsman Series ranks and it is great to see our competitors progress and improve and achieve over the years."
When Peirano is not racing down the track or working hard for ANDRA, he is kept busy as a Senior Account Advisor for Piranha Insurance Brokers.
"Piranha Insurance Brokers offers insurance for almost everything, including Business Insurance, General Insurance, Personal Insurance and Specialist Insurance – including motorsport insurances which happen to be my specialty," Peirano said.
"It is pretty busy most of the time and when you combine that with kids, school, sport, racing and ANDRA – I am certainly kept on my toes!"
For more on ANDRA, visit www.andra.com.au