Daniel Natalotto was hoping to see a field of Comp bikes together for the Summit Racing Equipment Grand Finals, but when that failed he did the next best thing, he put his name into the ANDRA Modified Bike record book.
Natalotto is one of drag racing's success stories having learnt his craft from going out to the drags on his Honda, watching and learning all he could at mid-week street meets and talking with as many people as he could.
He can thank his older brother and mates who raced their cars and listening to them talk only fuelled his curiosity about the sport.
Since then Natalotto has ridden a Honda, a Ducati and now has laid claim to having the quickest road registered, short wheelbase street bike in Australia, if not the world!
His current factory BMW appears to have the highest power-to-weight motorcycle you can buy from the showroom. This combo makes 210 hp on the dyno, tips the scale at 180kgs and combined with a 60kgs rider is the perfect balance between a street bike and a drag bike.
Natalotto is a regular visitor to Perth Motorplex and rides his 8-second Beemer to and from the track.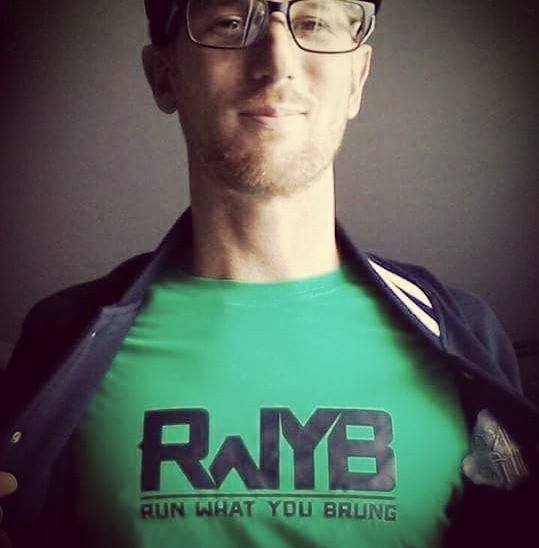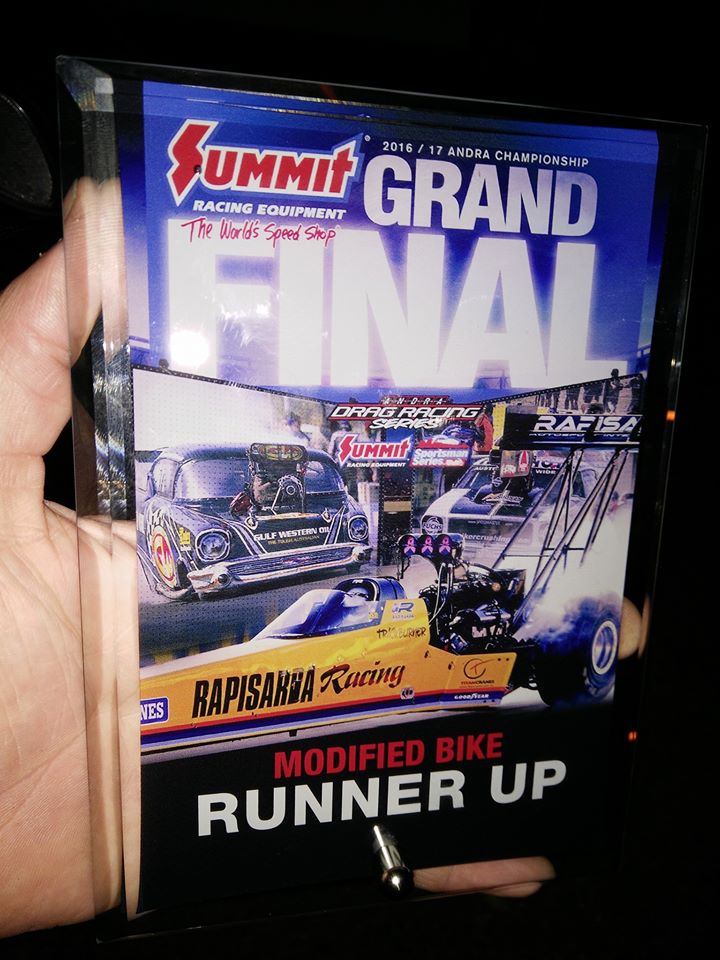 One of Natalotto's dreams was to head across the border, spread his wings and get some east coast action!
"I travelled over from Perth for the first interstate round I've ever done with the Moving Man – Gordon Crawford, who along with Phil and Chris from the Paton Race Team tried hard to get a field of Comp bikes together. Still, we were happy to represent WA and put on a show for the crowd," said Natalotto
"Phil and I were trying to get the numbers up for Comp Bike, but because there were only three bikes we had to drop back to Mod Bike. It didn't really worry me as I just dialled in my PB 8.96 and ran it out the back door all day.
"My best time was a 9.001 and I made it to the final round. There I met current Modified Bike champ Bryan Finn who ran 10.902 on his 10.90 in the semi-finals so it was going to be a tough race. With a slightly better reaction, the awesome air late at night meant my bike was wheel standing like mad and cost me precious hundredths of a second. Congrats to Bryan on his win and on winning the championship and John Storm trophy.
"It was kind of funny because I broke the exact same record in 2011, but ANDRA never have it to me because the bike was a few weeks old and I never had an engine seal.
"I had to ride the bike home that night and had nothing but my backpack, so there was no way I was going to remove the head that evening for verification, "laughed Natalotto.
"I then started racing in Comp bike and six years later, with a sealed engine, here I am back in Modified Bike and my name is finally in the ANDRA record books. It's like the planet's all lined up.
"All in all a great event, I got to meet some cool people, race against the other BMW of Edgell Mallis in Round 1, and super stoked to get a national record (B/MB 157.19 mph) to bring home."
Natalotto wished to thank, The Moving Man, Auto Classic Motorcycles, Bren Tuning Motorrad , Speshi Clothing , PACE Motorsports, and to his beautiful girl Sarah for always standing by with support.
Follow Daniel on his Facebook Page – @RangzRacing
Race Photo by Bob Taylor