Reigning Summit Racing Queensland Championship Street title holder Sarah Langridge will lead a three-car team to Gladstone's Benaraby Raceway for round two of the 2019 Series.
Langridge (Ironbark Raceway SWDRA Street) will be joined in taking on the August 31 event by her daughter Ashleigh Pinkstone (Coalroc Junior Dragster) and partner David Roderick (Knijff Earthmoving Modified) with the team hard to miss in their purple-themed Culprit Racing machines.
The last time the Brisbane-based racer was at Benaraby Raceway, she took out the event runner-up honours and the prestigious ANDRA Copper Championship Christmas Tree trophy for the Street bracket, so it is no surprise to hear the Gladstone venue is a favourite for the reigning champion.
"Benaraby is probably one of my favourite tracks to race at. The people there make it really special, they are so friendly and helpful and it makes for a really great atmosphere," Langridge said.
"Palmyra Dragway in Mackay comes pretty close as it used to be my home track, so I am looking forward to getting back there for the final round later this year too."
While it may be a favoured venue, Langridge is also feeling some pressure.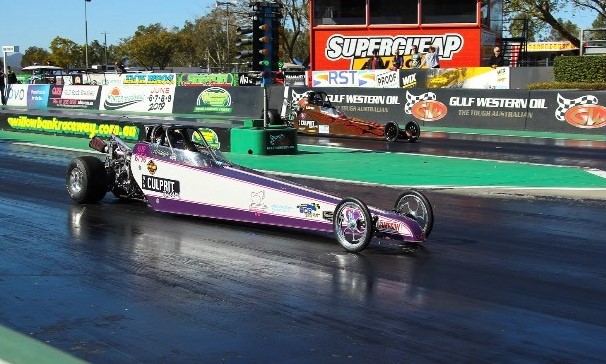 "There is a bit more pressure heading to Gladstone this time around compared to last year, but it isn't because I am the defending champion, it is because I have the whole family rivalry to contend with this time around!" she laughed.
"I have my daughter and my partner coming up as well and we have a great little rivalry going on, so I want to make sure I do better than them," she chuckled.
"With the three cars it is going to be an exceptionally busy event – we will be debuting Dave's Altered in the Series and Ashleigh will be racing in Junior Dragster as well and of course I will be on-track in the Street bracket.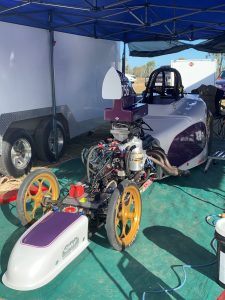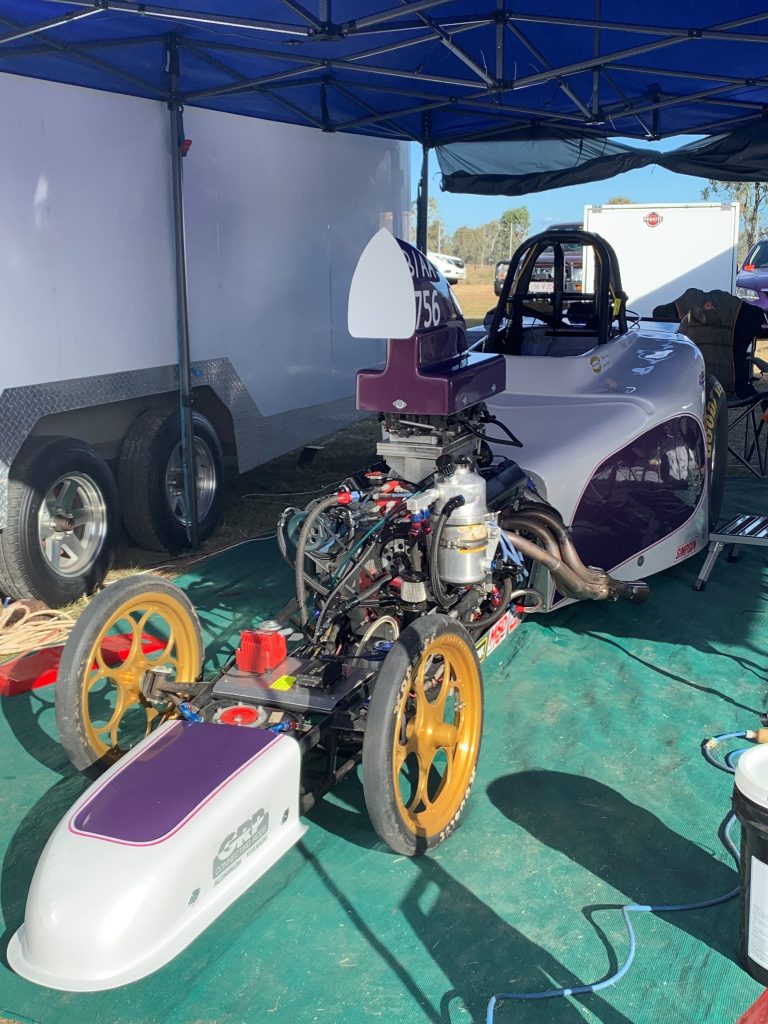 "We have never all raced at the same time, so this is going to be a big challenge and I am going to need around 20 cups of coffee to keep going I think, but it should be great as well."
Langridge and her team are supported on-track by Penrite Oils, Culprit Racing and John's Ford Parts.
Round two will be held this weekend at Benaraby
Raceway (August 31) before Palmyra Dragway hosts the final round across October 4 and 5, 2019.
The winning competitors will be announced as the Summit Racing Queensland Champion for their class with the awarding of a prestigious ANDRA Copper Christmas Tree trophy.
For more information on the Summit Racing Queensland Championship, please visit www.facebook.com/andra.QLD.Champs/
FEATURE IMAGE AT TOP: SARAH LANGRIDGE BY ROGUE SNAPPER PHOTOGRAPHY