Dallas Everett. Photo by Dave Lovi
Looking at the entry list for the inaugural Summit Racing Queensland Championship at Palmyra Dragway, you can't but not notice the amount of family's competing this weekend.
As the saying goes – the family that races together stays together. It's a pleasing thing to see that as drag racing grows older, we have generations of families continuing to enjoy and pass down knowledge and experience to sons, daughters and grandkids.
Take for example the Everett family.
Dad Geoff has been around the sport for some 40 years, both helping out with the track, club president and as a racer. His son Dallas is a keen racer, while daughter Renee is married to Jamie Noonan and has bee busy expanding Noonan Race Engineering internationally. And then we have grandson Dylan who will be racing Junior Dragster this weekend.
"I've been involved in the sport on a number of levels for about 40 years," said Geoff. "It started out as a track official with Palmyra Dragway and helping out where needed. I was also club president for 8 years and then raced a turbocharged dragster for a while. I had a break before handing the keys to my son Dallas. Unfortunately, he crashed it at Willowbank in 2012.
"Then about four years ago we went racing again when Dallas purchased an altered out of the USA, while Dylan has been racing Junior for about six years. He's 16 now and in his last year, but I'm sure he will be looking for a steer in the Altered soon," grinned Geoff.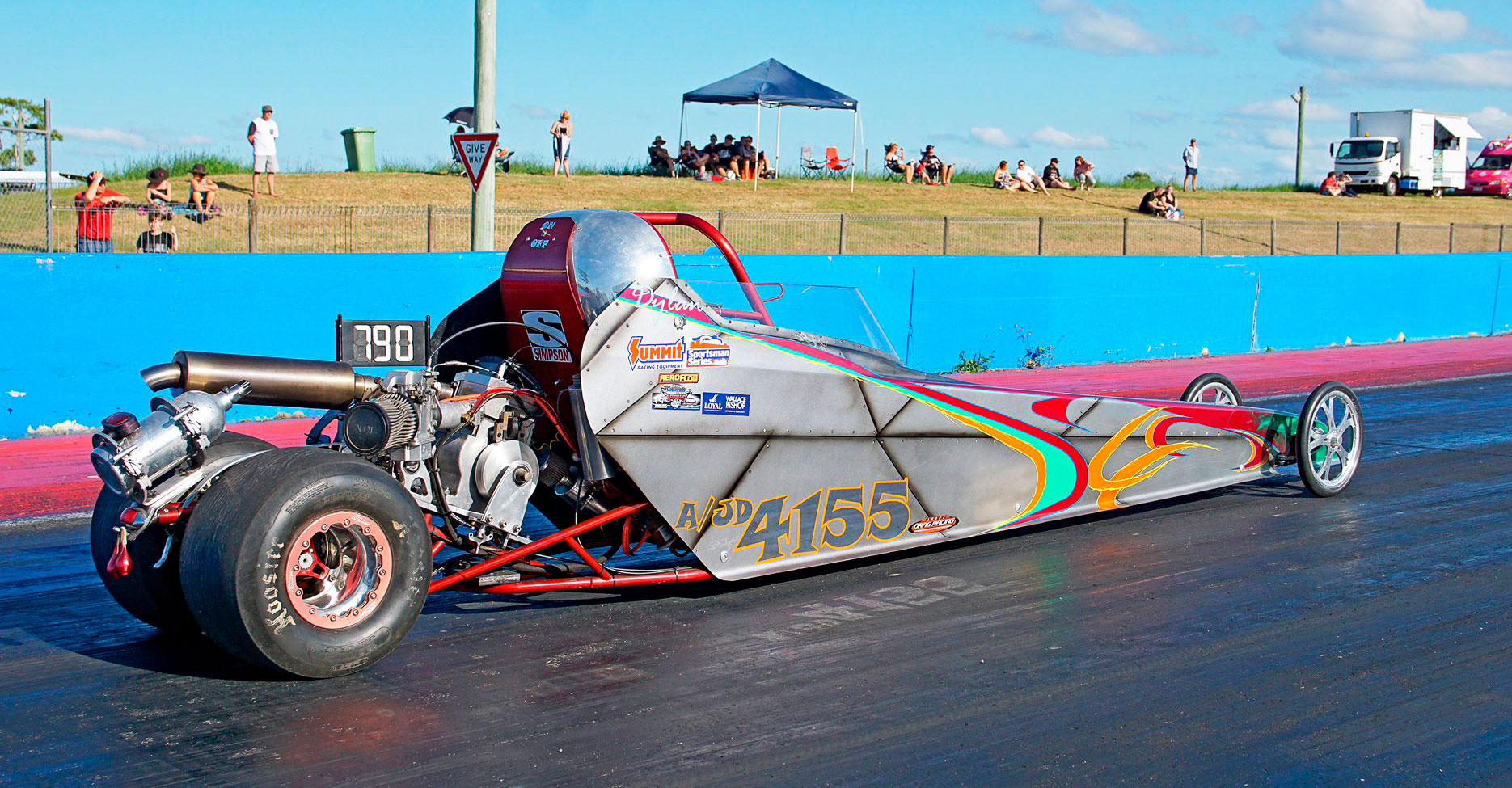 Dylan Everett. Photo by Dave Lovi
"We are all looking forward to some family time this weekend. It's great to have a Queensland-based ANDRA series again and I'd like to thank Glenn (Cunningham) and Nathan (Peirano) from the club for pushing it through.
Geoff went on, "It reminds me of the old days when we had the Sunstate and Queensland Championships. Now we have something in our backyard without the added expense of travel and being away from the business.
"For me, this can only make the sport stronger and show there are still plenty of opportunities to win an ANDRA Xmas tree at some of our smaller tracks. I'd like to thank Summit Racing Equipment for supporting the ANDRA Queensland Championship and we are looking forward to seeing the series grow in the future.
Geoff will be steering the Altered this weekend and will contest all the rounds in the Summit Racing Queensland Championship.
"I would have been happy for Dallas to have a go but unfortunately his job doesn't allow him to contest the other rounds. But it's still great he's having a ride this weekend in Modified Bike," said Everett Snr.
Other families contesting the first round of the Summit Racing Queensland Championship are the Smiths with Ken racing in Modified and Super Street, while Noel has entered his "Smudge" Ford in Super Sedan.
Track point's leader David Rickard has entered his high-stepping Falcon wagon in Super Street while Jake, who is also leading the points, will be looking for a win in Junior Dragster.
Robert and Daniel Morton will both be going hard in Super Street and Super Sedan as will Laeith and Lisa Skinner in Modified Bike.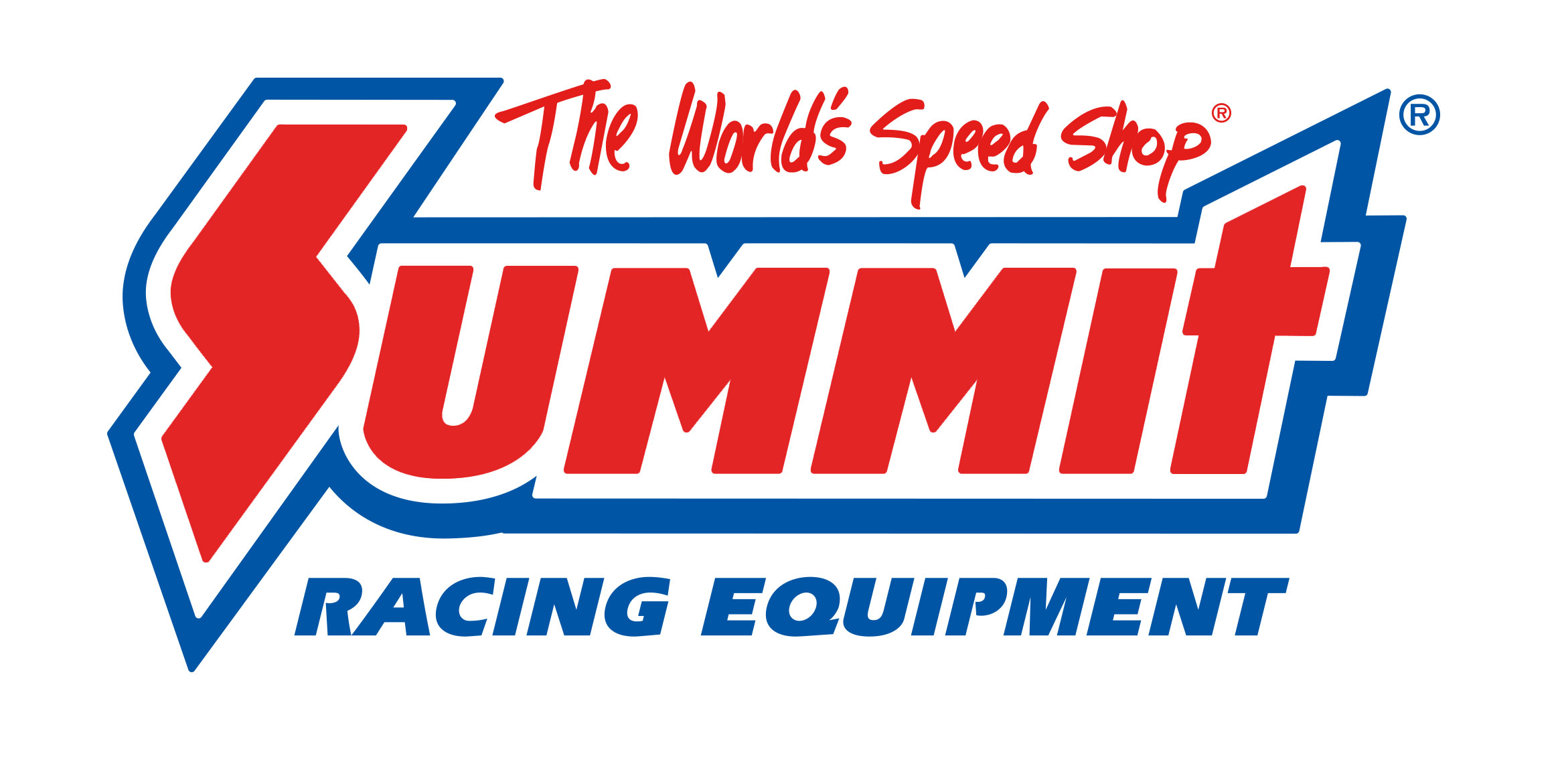 Round 1 of the Summit Racing Queensland Championship kicks off Saturday, July 1 with qualifying from 12 noon while Sunday, July 2 has eliminations from 9 am and finals approximately from 2 pm.
Spectator tickets are great value at just $10.00 per day!
For further info:
www.summitracing.com
www.summitracing.com/proshop
www.facebook.com/palmyradragracingclub
www.palmyradragway.com.au
www.andra.com.au
[END]