Photo by Phil Luyer/High Octane Photos
Ian Read has never been to the Northern Territory, but he's about to tick it off his bucket list. The opportunity to race at two drag strips he's only ever seen in photos online is shaping up to be something special for the West Aussie racer.
Following a recent change in his employment, Read now has the opportunity to experience this year's Nitro Up North and Desert Nationals rounds, and be part of the Summit Racing Equipment Sportsman Series outside of his West Australian division.
"Getting time away from work is always a massive challenge," said Read. But after my employment changed the window opened up and I decided to bite the bullet and make this happen.
Read's bike will be on board Gordon Crawford's The Moving Man Truck, which will be bringing a number of WA competitors over to compete in the 18 strong Modified Bike field at Darwin.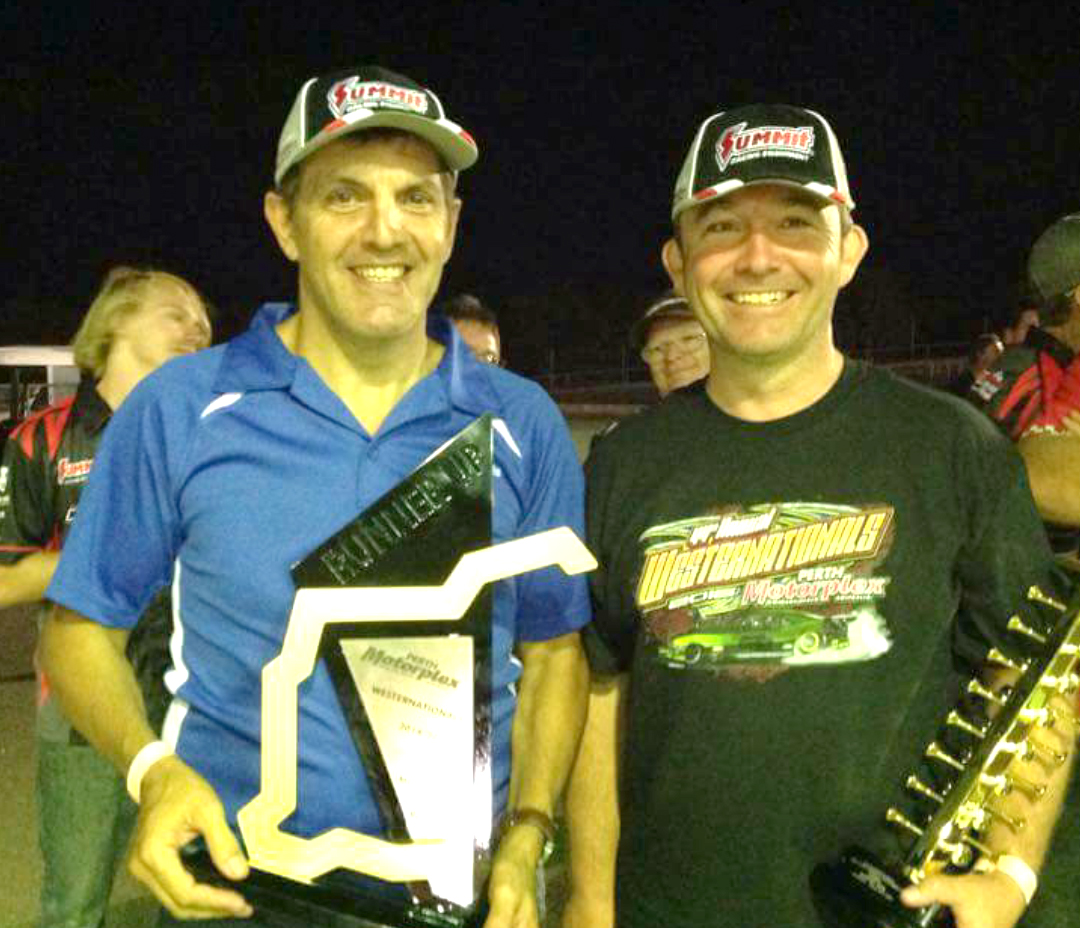 Read said," From all the competitors I have spoken to around the country, especially the WA racers, they highly recommended heading up North. They told me the locals love their motorsport, and I'm looking forward to meeting as many of them at both Hidden Valley and Alice Springs.
"To hear that Hidden Valley is the smoothest track in Australia is something I'm excited about. I've always known of the efforts Hidden Valley Drag Racing Association, Alice Springs Dragway, ANDRA and local government put in to promote our great sport and I can't wait to be a part of it."
After a horrific road motorcycle accident in 2011, Read went on to be crowned the ANDRA Modified Bike Champion in 2015. Now he's back and looking to start off the new season fresh with a competitive outing in the Northern Territory.
"The quality of the field for these two rounds really excites me, with the best from the Northern Territory coming out for a skid and taking on many seasoned racers from WA, SA and Victoria. The fans will surely be in for a treat with some very close racing on the cards," said Read.
Despite riding a different Hayabusa this time round, Read still managed to finish third in the 2016/17 Perth Motorplex Championship.
"It was a little unexpected," said Read. It just goes to show that a street bike can be competitive in this class. After finally sorting through a number of electrical gremlins, thanks to Ross Townson, and engine sorting from Mark Lange, I've got a bike capable of producing some results that will hopefully give me the confidence to travel to a few more interstate rounds and run for the Championship.
"To be able to race and see what the beautiful Northern Territory has to offer and get out of the Perth winter weather is awesome," said Read. After Nitro Up North, I'll be travelling with Gordon from Darwin to Alice in what should be an entertaining journey. If it lives up to what I've been told, I hope to return in 2018, work permitting!
Read wished to thank his close friends for their assistance as well as Bunbury Dyno, MWR Performance Air Filters, Quicklap Performance, Tyres for Bikes Victoria Park and the Moving Man.
Insert image Ian Read (right) with Edge Mallis in 2015.

NITRO UP NORTH
When: July 21-22, 2017
Where: Hidden Valley Drag Strip, Darwin
What: The Northern Territory's biggest drag racing event featuring Nitro Dragsters, 400 Thunder Professional Drag Racing Series and RD 1 Summit Racing Equipment Sportsman Series.
Spectator tickets are now available from Redline Plumbing in Darwin or at the gate.
DESERT NATIONALS
When: July 29-30, 2017
Where: Alice Springs Inland Dragway
What: The Desert Nationals features Rd 2 of the Summit Racing Equipment Sportsman Series. The Lamattina Top Fuel dragster is set to rock Alice Springs with Australia's quickest and fastest female – Kelly Bettes behind the wheel. And if that's not enough, Top Fuel Motorcycle and Top Doorslammer will be making spectacular runs over the two days.
GOT QUESTIONS
Nitro Up North: – Email info@nitroupnorth.com.au Stay tuned to nitroupnorth.com.au or check out the Nitro Up North Facebook page.
Desert Nationals – Email heavyduty@bigpond.com. Stay tuned to cadra.com.au or check out the Desert Nationals Facebook page.
[END]