The hot conditions at the ANDRA Goldenstates made it difficult for the naturally aspirated cars to run quick, but that still didn't stop five records broken by the close of the event.
The two-day event was held on February 3 & 4 at Perth Motorplex and saw one new speed record reset in Group 1, and four in the Summit Racing Equipment Sportsman Series.
It was great to see two-time ANDRA Top Fuel Motorcycle champ Mark Drew back on the track. Sadly it didn't start off well on the Friday, however he returned the following day and had a much better result resetting his own speed record following runs of 232.84 mph and 236.36 mph. For the Westernationals next month Drew has his eyes set on more records and hopes to become the first Australian nitro Harley rider into the 6.20s!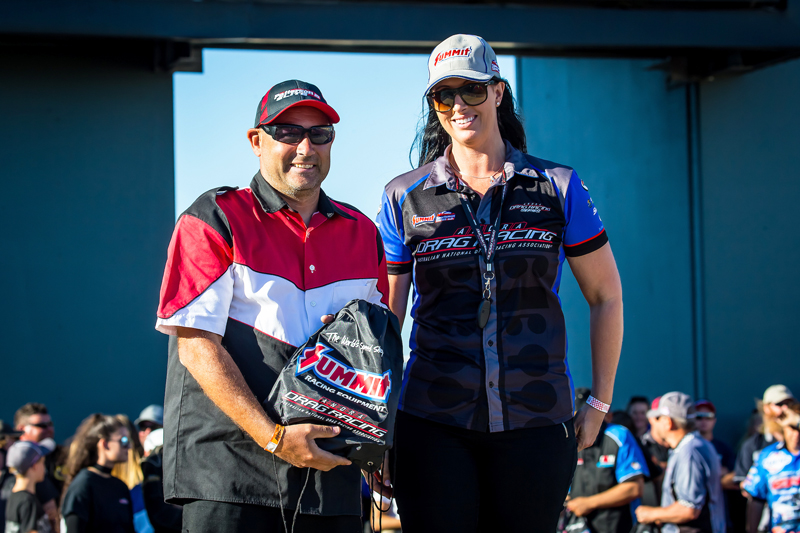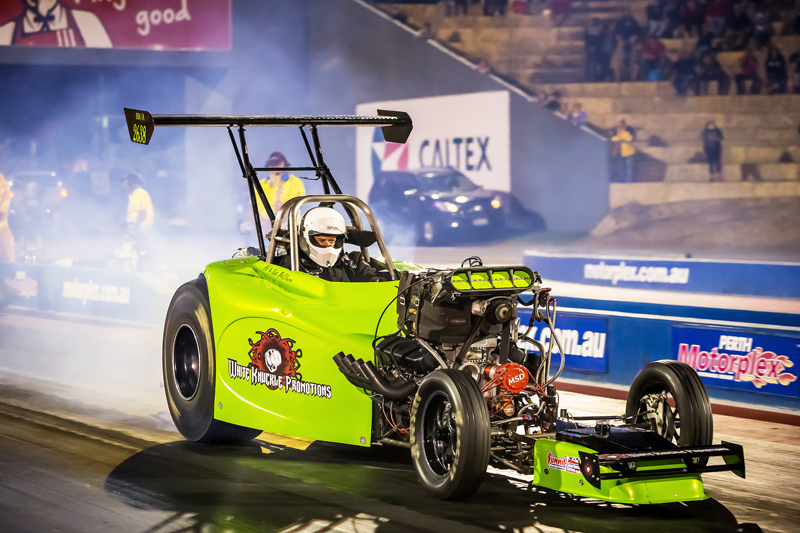 In the Summit Racing Equipment Sportsman Series four records were broken. For Competition racer Craig Geddes (pictured with ANDRA's Jennifer Harrison), he really didn't plan on attending the Goldenstates but when he received an offer from a fellow racer, everything changed. Not only did Geddes win at the Goldenstates, but he also reset his B/Dragster record from 7.26 seconds to a 7.19. Local racer Al McClure was playing in BB/Altered and broke the previous speed record set in 2012 from 224.55 to 225.98.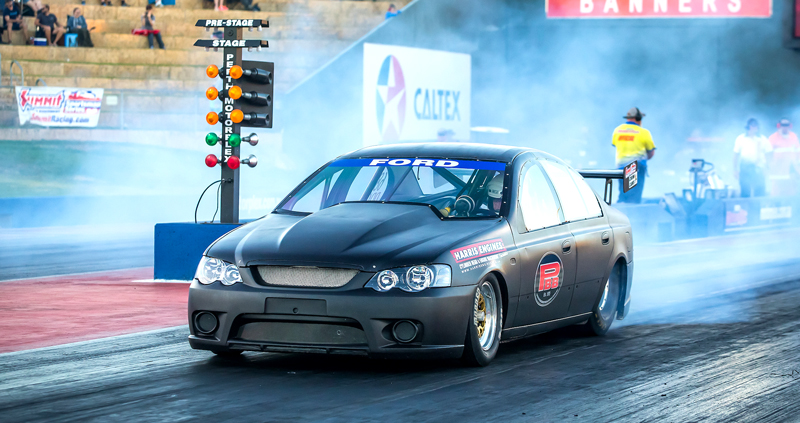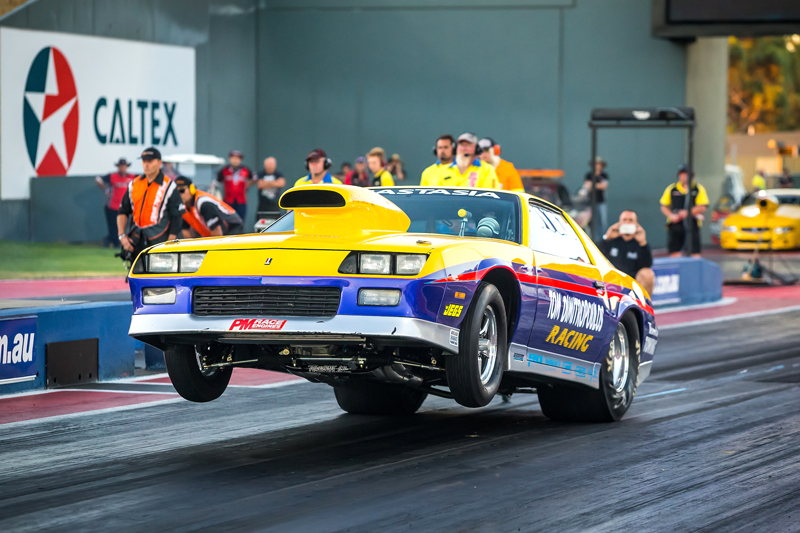 WA's Super Stock winner Errol Quartermaine reset the previous DD/GA record of 7.72 to 7.69 in his six-cylinder Ford Falcon. And the final record to break was Goldenstates crowd favourite Tom Dimitropoulos in his wheel standing Camaro. The South Australian broke his own A/MS ET record of 9.08 (set in 2010) with an 8.988 ET.
images by Phil Luyer/High Octane Photos