Two new Modified Eliminator National Records were set at Round 3 of the Summit Racing Equipment Sportsman Series at Mildura Sunset Strip.
Running over the 1/8 mile, both ends of the A/MD National Record were set by two separate drivers: Simon Barlow (ET) and Leanne Braggs (mph).
Barlow pushed the ET record to 4.45 seconds in qualifying to best the previous minimum set at 4.49.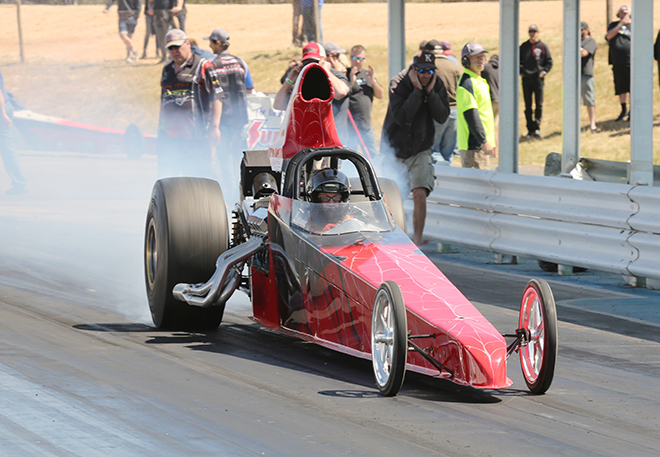 Braggs clocked 154.69 mph in qualifying surpassing the previous mark of 152.82 mph set by Jayden Talbot at South Coast Raceway in January 2015.
ANDRA congratulates both teams on setting the first Modified Eliminator National Records over any distance since Jayden Talbot 21 months ago.
View the new 660 foot National Records here.
View the previous 660 foot National Records here.
Image credits: David Hope