The fight for the 2021/2022 Summit Racing Equipment Sportsman Series is officially underway with round one successfully completed at Darwin's Hidden Valley Drag Strip this weekend.
After an exciting start to Top End Nationals qualifying on Friday, Saturday hosted the final qualifying round and eliminations racing for all of the championship series brackets. When all was said and done, it was Cooper Plummer (Summit Racing Equipment Junior Dragster), Allan Henry (Modified Bike), Lisa Garbellini (Super Street), Martin Mirco (Super Sedan), Craig Baker (Modified) and Leon Davies (Top Sportsman) who emerged victorious with ANDRA Christmas Tree trophies.
Runners-up were Scarlett Sherwood (Summit Racing Equipment Junior Dragster), Robert Harrison (Modified Bike), Michael Bridges (Super Street), Peter Tzokas (Super Sedan), Chris Moore (Modified) and Todd Knight (Top Sportsman).
South Australia's Davies (pictured above) faced a tough opponent in the Northern Territory's Knight for the Top Sportsman final, but Davies guided his Camaro to a narrow win – only one hundredth of a second separated the pair at the finish line.
"Tonight went absolutely awesome," Davies said. "In qualifying yesterday we had some issues with one of the chips in the car on the first two runs, but it didn't miss a beat from there. I ran a personal best 8.104 in qualifying and we repeated that to the thousandth in the final."
With a huge handicap difference of 1.54 seconds for the final, Davies said he had to keep the throttle pinned through the finish line to evade Knight's fast closing Pontiac.
"I just concentrated on the reaction time and then held it through the back door, he came flying past me just after the finish line!
"Now we are booked in for Alice Springs and we are also looking forward to chasing the whole Summit Racing Equipment Sportsman Series. We came fifth in the championship last season and to have this great start makes me really keen.
"I'd like to thank my wife Lisa who crewed for me, it was just me and her and she did an awesome job. Thanks to all my sponsors and my brother in law Andrew Thompson. They have all done an awesome job and it is much appreciated."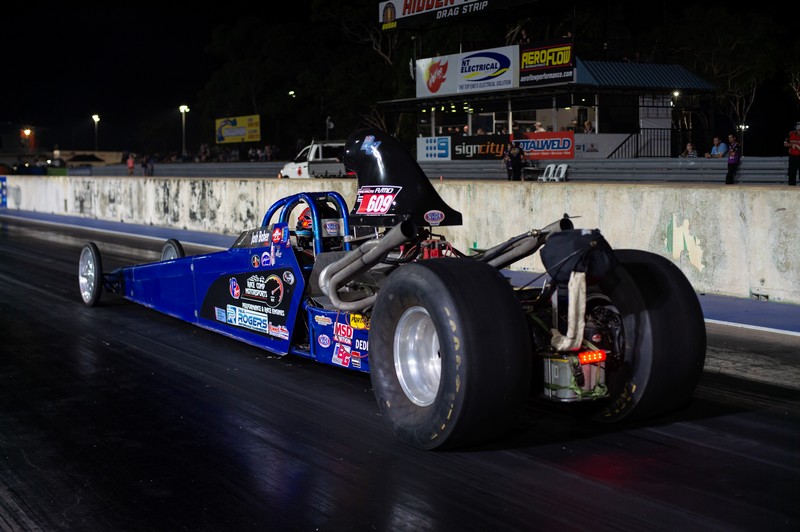 The Modified final was decided on the start line when local driver Moore left a red light on the tree to give Victoria's Craig Baker the automatic victory. It was the second Summit Racing Equipment Sportsman Series win in a row for Baker, who also won the ANDRA Grand Finals earlier this year.
While he came away with the ANDRA Christmas Tree it was far from smooth sailing for Baker in the run up to the event.
"We had issues with the tow car in Alice Springs and we had to put a new driveshaft in the Land Cruiser," he explained. "Fortunately I had fellow racer Bradley Hicks with me and we were able to get back on the road.
"Then the whole race weekend started off shaky. We had fuel pump issues so we only made one representative run in qualifying on Friday.
"As the conditions changed we started going quicker, and it was tricky trying to choose a dial, but we managed to choose well. The guys here were fantastic, fellow competitors that came and supported us with enough cars."
Baker is hoping to race at the Desert Nationals next weekend so long as Modified can get enough cars for a field. This season may see Craig share driving responsibilities with his son Josh once again.
"In reality, it is Josh's ride at the moment," Craig said. "He finished well in the championship last year. Darwin was a track I wanted to tick off the bucket list, but the aim is to put him back in the car.
"I feel like I have another championship in me, we have done back to back meetings coming away with a Christmas Tree, but for Josh to have the same opportunity I would love nothing more."
The In Pit Lane live stream provided a way for Baker's supporters to follow him while they were unfortunately locked down in Victoria.
"That was really great to have the live stream going and for my wife Audrey and other supporters to be able to follow along even if they couldn't make it. I was meant to have Chris Theo here crewing for me but he was turned back at the airport, so Daniel Hodgins stepped in to give me a hand and was a great help all weekend," Baker said.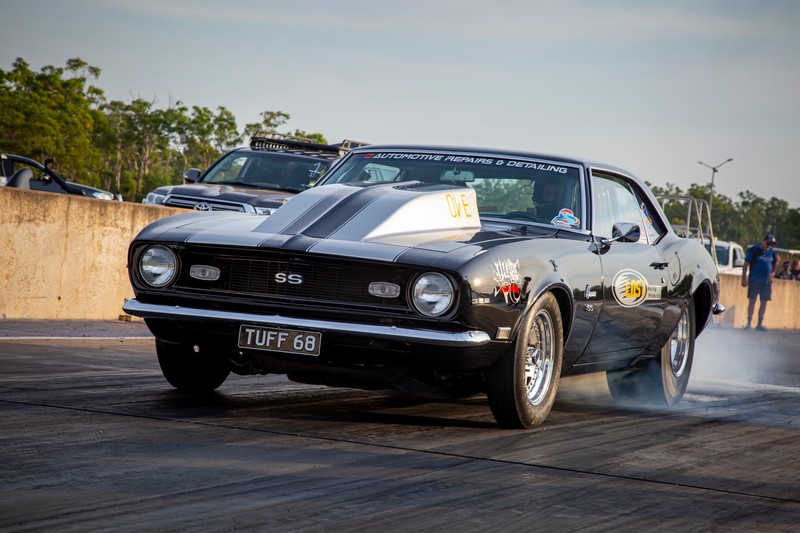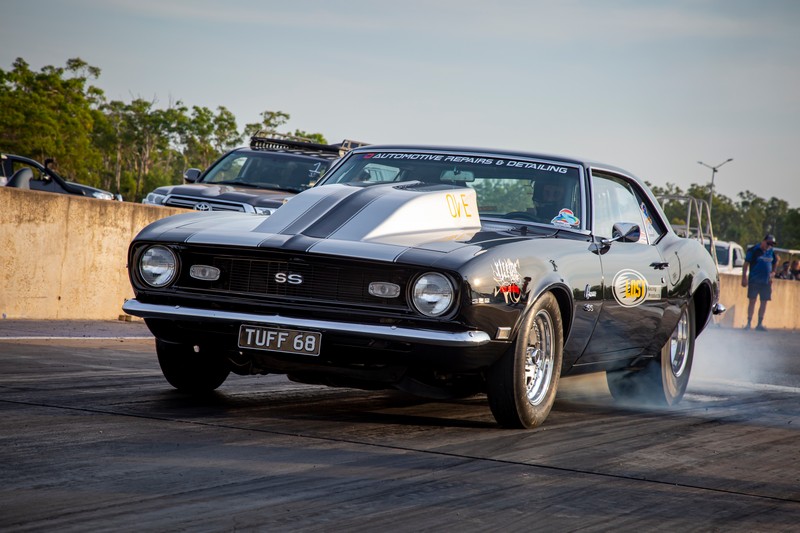 Super Sedan saw a familiar name in the winner's circle as reigning Summit Race Equipment Sportsman Series champion Mirco once again emerged with the ANDRA Christmas Tree. Mirco's 9.218 on a 9.16 dial in defeated Tzokas' 8.933 on a 9.88.
"This is the third time I have been to this track and the first two years I have really struggled, losing in the first round and the second round," Mirco said. "This time it was great to have a good start. It sets us up well for the rest of the season."
Mirco once again plans on chasing championship rounds across the country, and he recognised the value of getting points in the bag during these unpredictable times.
"Race meets can get cancelled on a moment's notice, so to have those points is valuable. Alice Springs has been very good to us, and last time there we had a win, so we are looking forward to a winning streak!
"Thanks to all my sponsors One Residential, Lost Racing Products, Comp Engines, WA Bolts, JD Automotive Repairs and Detailing and Xtreme Auto Detailing, to my family, and to my crew Michael and Danny for helping out this weekend."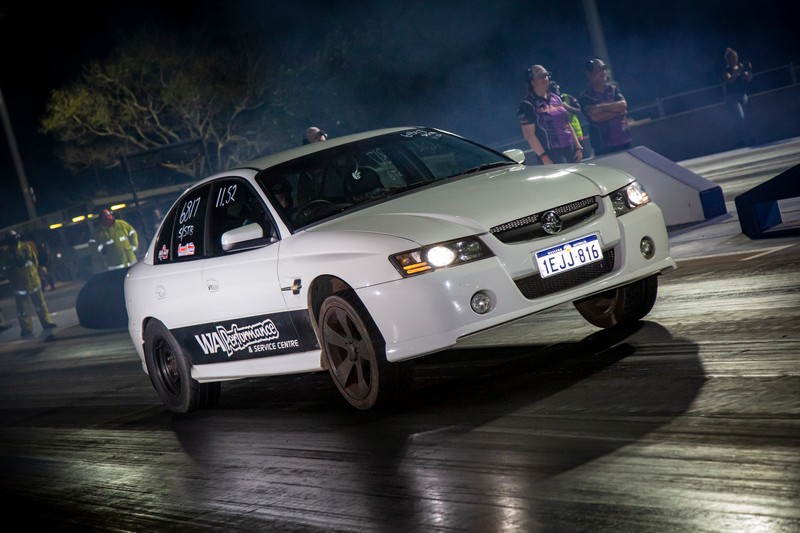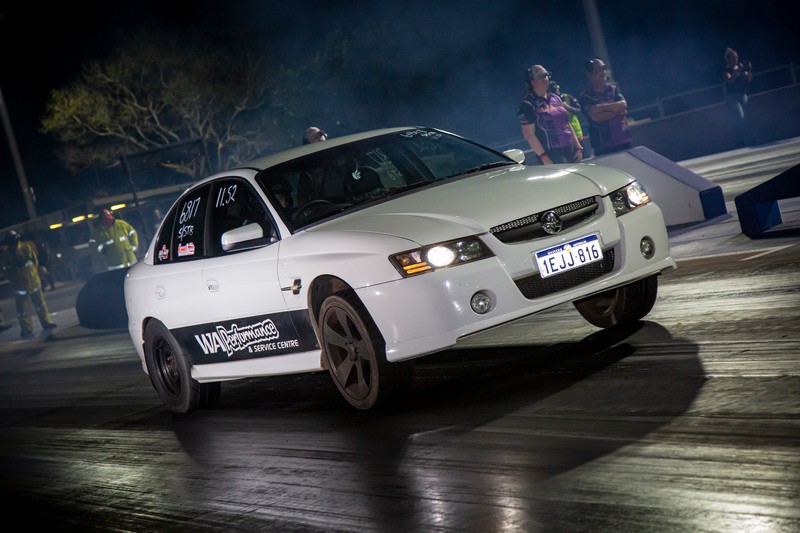 WA's Lisa Garbellini claimed her first ever Summit Racing Equipment Sportsman Series win and her first ANDRA Christmas Tree to go with it, defeating Michael Bridges in the final.
Lisa was racing at the Top End Nationals alongside her husband Paul, who she defeated in the semi finals.
"It doesn't seem real to come here and be racing and then taking a win, I am over the moon," she said.
Lisa's car was brought to the event by Gordon Crawford's famed 'Trophy Truck', while she drove with Paul in his own Super Street Commodore.
"It was pretty nerve wracking but I was focused and we managed to get it done in the final. We will see what happens in Alice Springs now. Paul will probably do all of the rounds and I will maybe do some. But now that I have points, who knows?"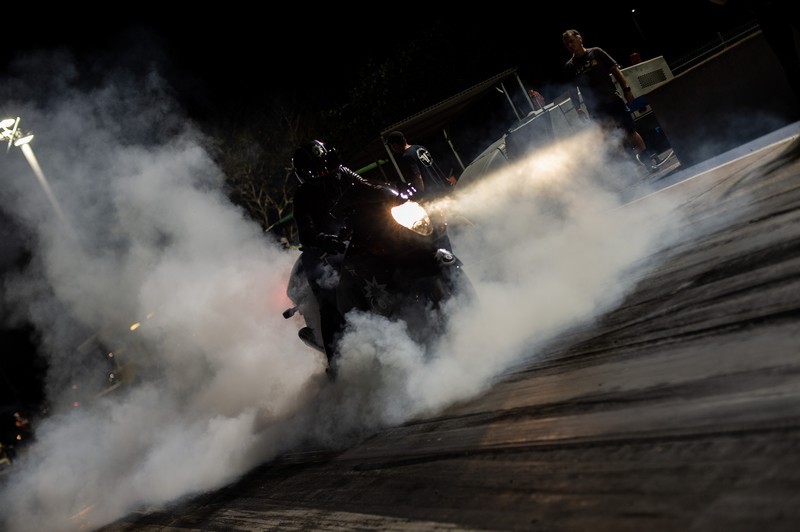 Modified Bike top qualifier Henry backed up his Friday performance with a Saturday win. A brilliant .015 reaction time and an 8.679 on an 8.65 dial in was too tough for opponent Harrison.
"I had a couple of races on my hands there but it was happy days," he said. "It was a team effort, especially for Adam my crew chief. All I do is twist the throttle."
Though he now has many Summit Racing Equipment Sportsman Series points in his possession, Henry said he was unlikely to be heading to Alice Springs.
"Unless someone can help with getting my bike down there I don't think I will be there. We have got the rest of the season to go up here. It would be nice to repeat what I have done here in Alice Springs but it is a financial bridge too far."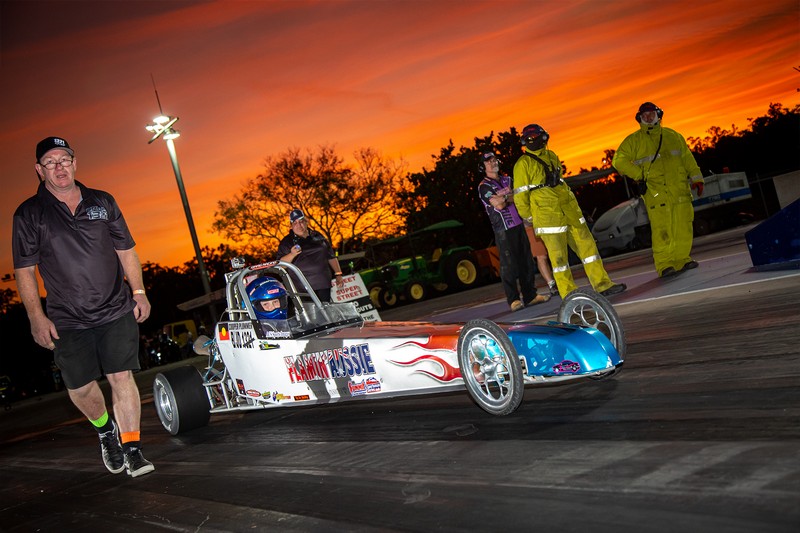 The Summit Racing Equipment Junior Dragster field saw some surprises as leading qualifiers Brodie Zappia and Aidan Abel were bundled out in the first round, setting up a final between Cooper Plummer and Scarlett Sherwood.
The well-travelled Plummer took the holeshot by almost a tenth of a second, setting himself up for a 9.438 win on a 9.40 dial in.
ANDRA thanks the Hidden Valley Drag Racing Association and all of its volunteers and sponsors for an outstanding racetrack and a well-run event.
The Top End Nationals also featured round one of the Australian Drag Racing Championship – for the wrap-up of the ADRC proceedings, please click here.
The 2021/2022 Summit Racing Equipment Sportsman Series will now travel to Alice Springs for the Desert Nationals next weekend (July 24-25), with this event to also host round two of the Australian Drag Racing Championship. For event information, go to www.cadra.com.au or www.andra.com.au.