Lars Pettersson has been the President of the FIA Drag Racing Commission since 2018, following eight years as Vice President (2009-2017) under then-leader Graham Light.
The FIA Drag Racing Commission works to promote the safe and sustainable growth of the sport worldwide, through an international membership.
Thirteen countries are represented on the Commission including Australia, Bahrain, Bulgaria, Finland, Germany, Great Britain, Iceland, India, the Netherlands, Russia, Sweden, the United States of America, and Venezuela*.
Many don't realise that ANDRA was a foundation member, with Pettersson stating ANDRA's involvement has been and remains crucial to its work.
"ANDRA are a hugely important member of the Commission and Brett Stevens (ANDRA CEO) is someone we rely on a lot for guidance and experience," Pettersson said.
"Probably second only to the NHRA, ANDRA is one of the biggest drag racing organisers worldwide and one of only a few who could be considered to have professional drag racing in their country.
"Indeed, Australian drag racing is greatly more professional than what we may have here in Europe, so ANDRA will often share with us the results of their work so it can be adapted and implemented internationally.
"We are hugely grateful to ANDRA for their contribution to drag racing worldwide. Former ANDRA Chief Executive Officer Tony Thornton was part of the Commission from the start and he was one of the key persons – together with former Commission President Carl Olson from the NHRA – who not only drew up guidelines for the FIA Drag Racing Commission but also worked to develop the international competition and technical rules from all of the different rules that exist between FIA member countries."
Pettersson's experience with Australia is not restricted to his dealings through the FIA Drag Racing Commission, with a number of trips 'Down Under' under his belt.
"I have been to Calder Park Raceway and also to what was then called Western Sydney International Dragway when Jim Read was running the track," he explained.
"A big surprise for me was when I was at Calder Park Raceway and after the final I watched all of the spectators walk out on the track to cheer the winners and walk on the racing surface – I had never seen that before at a drag racing event!
"I also really liked the friendly atmosphere which I found to be even better than what I am used to in Europe. Australians are so kind and the tracks are nice, modern and safe.
"I will never forget when Harry White took me to the start line at Calder Park when Top Doorslammer was running and the drivers waved to me during their burnouts.
"My visits with Australians are not even restricted to my time in the country – it really is a small world as once I was sitting on the grandstand at Las Vegas Motor Speedway and someone knocked on my back and asked where we were from – it was Maurice and Mary Fabietti! We talk a lot about our sport around the world and I was pleased to meet them again and to be able to check out Maurice's AC Delco Holden Racing Team in 2009 when we held the FIA Drag Racing Commission meeting that year at WSID."
Atmosphere isn't the only difference Pettersson notes when comparing Australian drag racing with that of Europe.
"If I compare European drag racing with ANDRA you have more sponsor involvement from local and national speed shops and US Companies that are in the drag racing business," he said.
"There are some classes that are not the same as what we have but that comes down to the differing local interests around vehicles, body styles and engines. The biggest class in Europe and in the Middle East is Pro Modified and in Scandinavia we also have Top Doorslammer. Everything is obviously on a much bigger scale in Australia than what we have in Europe."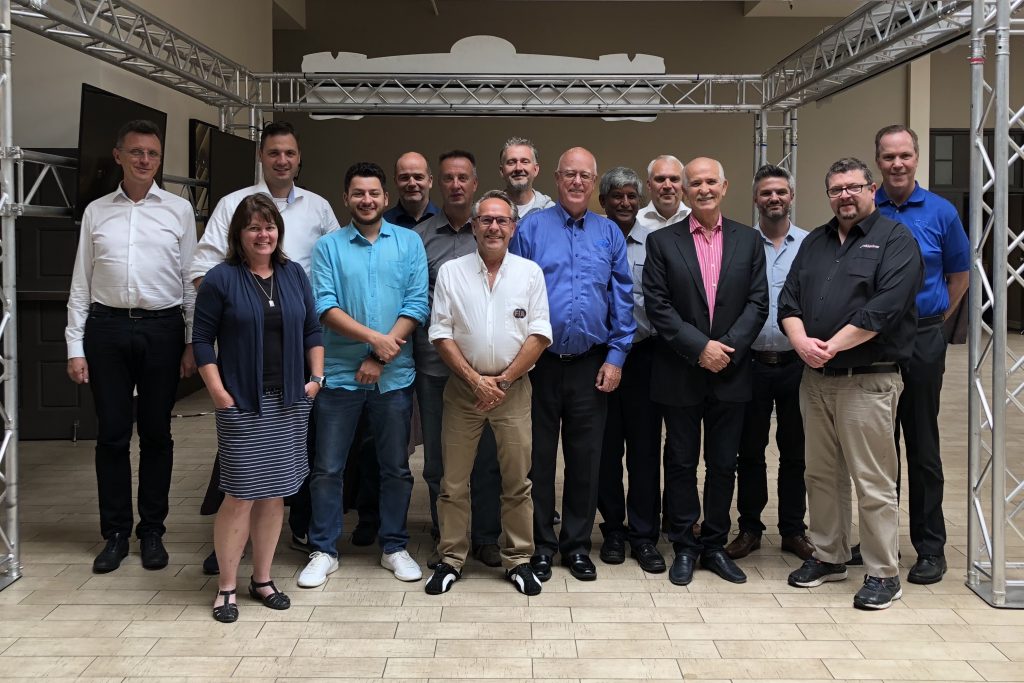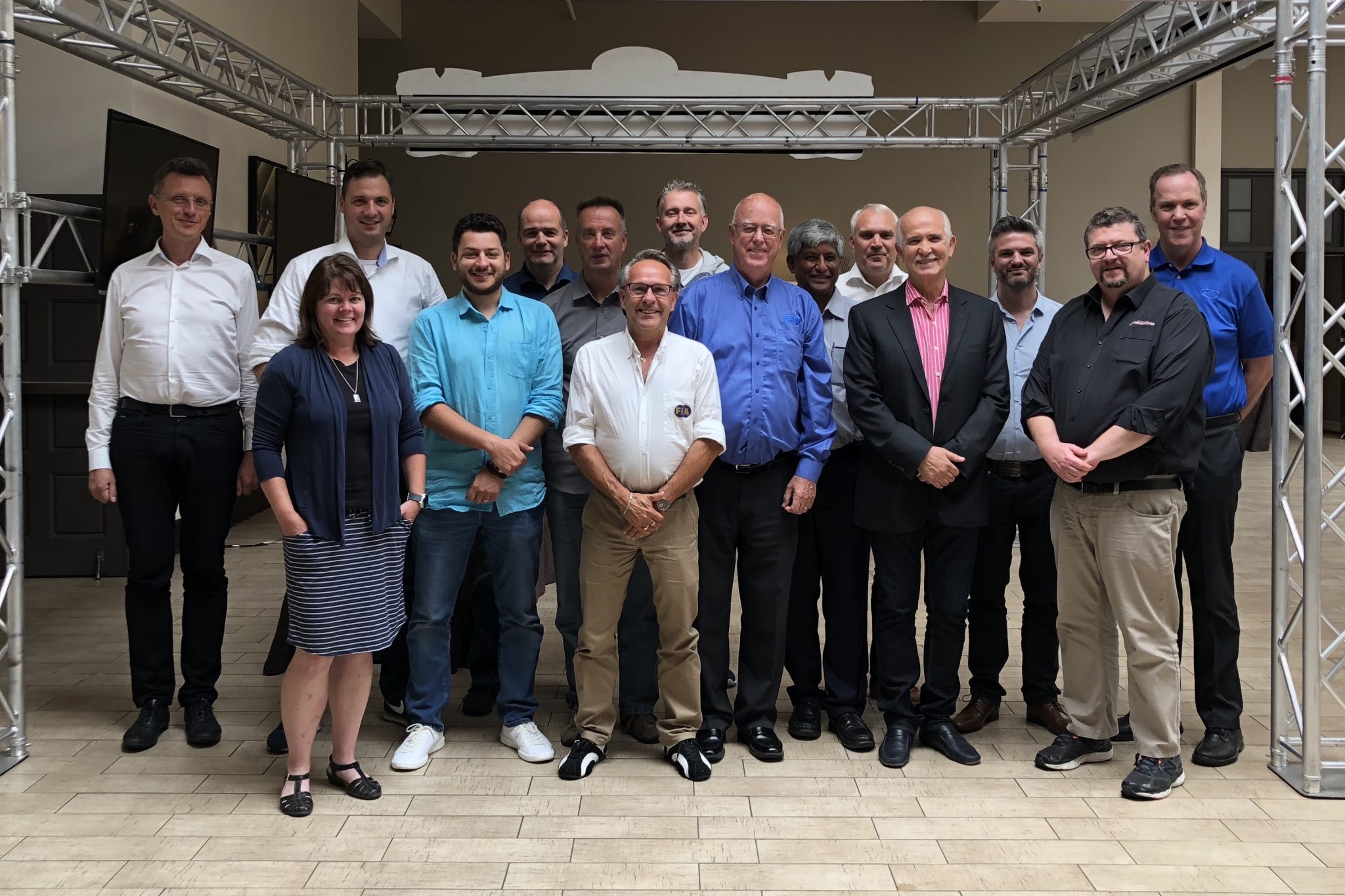 As President, Pettersson's primary responsibilities are to guide the direction of the Commission, as well as settle any disputes that may arise. He also represents drag racing at the FIA World Motor Sport Council, where all rule changes and major projects planned by the Commission are hopefully approved.
"As the FIA World Council has such a wide focus governing all international motorsport up to and including F1, it is a great honour to represent the sport of drag racing there," Pettersson said.
"I also spend a lot of time speaking with various stakeholders such as event organisers, media, teams, drivers and officials in order to gain a wide understanding of the opportunities and threats that may exist, which will then dictate the focus of the Commission's work.
"I am also always very keen to represent our sport at other types of motorsport events and meetings to make the sport more visible and understood."
While he has been a member of the FIA Drag Racing Commission since 1996, Pettersson's administrative involvement in motor sport stretches much further back.
"In the seventies I started to read some Hot Rod and Motorsport magazines and I found articles about drag racing which gave me a thrill," he reflected.
"I contacted the local drag racing club, SHRA Eskilstuna, in my hometown of Eskilstuna. I joined the club and after a while they asked me if I would like to work at events as an official.
"I soon started to work as a Fire Marshall in the Fire Security Team, which the club would rent out to events in Sweden.
"I was then a Board Member for the club for a few years and arranged events and fairs. In 1994 the Swedish Federation asked me if I was interested in taking over the Federation's Drag Racing Committee as a Chairman. I of course agreed and then served as President until 2014 while also joining as a member of the FIA Drag Racing Commission in 1996 and then becoming its Vice President in 2009."
Pettersson not only appreciates drag racing from an administrator's perspective, but also from that of a competitor.
"Up here in the Nordic part of Europe we cross borders on the weekends to drive to other countries, for us in Sweden it is Finland, Denmark, Norway, and Germany. When it is time to race in England, we almost have the same distance to travel that some teams in Australia have to drive to an event," he explained.
"From 1982 to 1994 I was a crew member in a team competing in the Competition Eliminator class. We raced a A/Gas Dragster under the team name of Backmouse Racing with Roland Forsberg as the driver, and took multiple Swedish Championships.
"I was in charge of all electrics on the dragster and engine as well as the truck, trailer, and the shop. I also was in charge of working with the Press and Media and taking care of the driver before and after each run.
"We also competed in the USA three times across 1991 and 1992 during our Swedish winter season. We were the number one qualifier at every event we attended, the runner up in Arizona and set the NHRA A/D record to 6.87 seconds at 196.02 mph – a record we lost in the Spring of 1993. 07 5314 3501
"I really love the great family atmosphere our sport has and the way spectators can watch a race on track and then just stroll down the grandstand to watch the teams in the open pit make their vehicles and engines ready for the next round.
"One of the funniest things for me is to introduce a new group or person to our sport and see how they react when they realise how close you can be in the pit to study the teams work, or their reaction to a vehicle taking off or the times and speeds on the score boards for a Top Fuel dragster."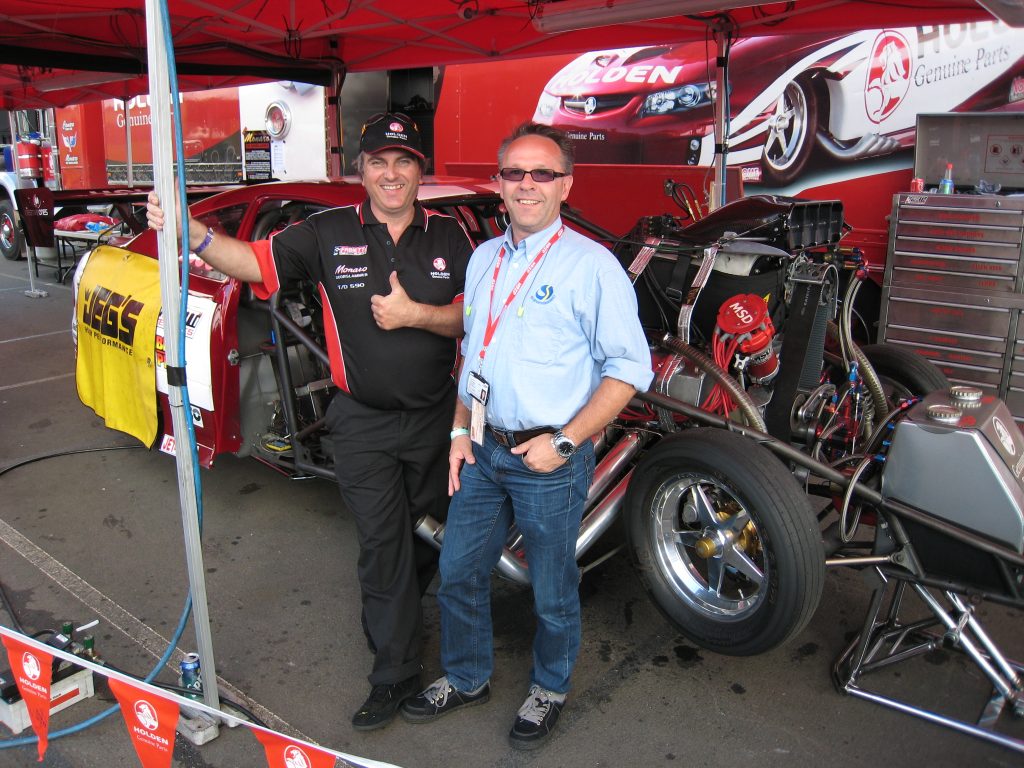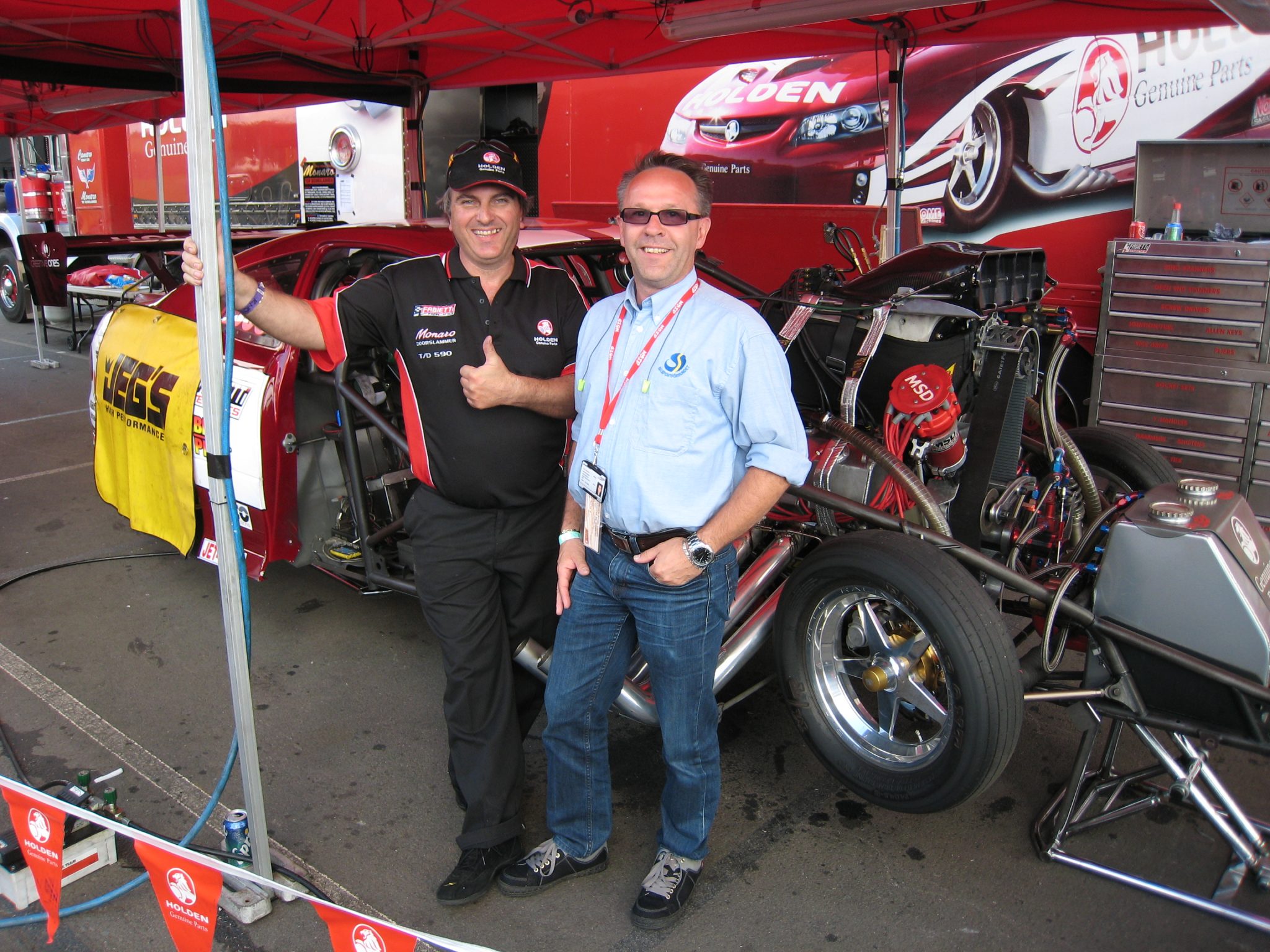 As the leader for the FIA Drag Racing Commission, part of Pettersson's role is to steer the sport into the future.
"I don't believe there is anything we necessarily need to change about the sport itself, I think it is more about how it is marketed to the consumer," he said.
"There is often too much focus put on the pinnacle of the sport when my belief is that we should always focus on the grassroots; as without a healthy grassroots level bringing new people into the sport as competitors, it will gradually suffer. This is not a problem that is unique to drag racing and the same thing could just as easily be said about rallying or circuit racing.
"One possible evolution of the sport we are currently examining is the move towards sustainable fuel sources. This may not be a universally popular topic, but as most governments are setting goals of moving away from fossil fuels over the next few years, motorsport will be forced to adjust to survive. We are better doing that voluntarily now, as opposed to having these changes forced upon us later.
"Drag racing has used Methanol since the beginning of the sport so that is really good and we don't use so much gasoline during an event, but I still think there could be more things we can do in this area.
"I think it is important to note also that we must continue to support FIA member countries that are interested in starting a drag racing program, either at the grassroots or professional level. I know that ANDRA have done a lot to help interested countries that have reached out for assistance in the past.
"When I had my first Commission meeting as President, I started working groups where the members are responsible for competition, tech and track safety issues together with employed staff at the FIA head office in Geneva. To have staff from the FIA involved in our sport is valuable as there are a lot of things we can learn from each other."
When he isn't focused on the state of drag racing internationally, Pettersson can be found working with Strukton Rail or spending time with family.
"The FIA Drag Commission Presidency is a voluntary position, so it is not necessarily a day to day job. My daytime job is as a Strategic Purchaser for Strukton Rail, an international company based in Sweden which maintains and builds rail roads, metro tracks and tram tracks," he said.
"I have also held a voluntary position in the Swedish Federation Svenska Bilsportförbundet (Swedish Motorsport Association) as President for the last two years.
"When these roles aren't keeping me busy, I like to spend my time in the forest with my family and our dog Casper or jumping on my Stand Up Paddleboard (SUP) in the Summer. I also like to drive to car meetings in my 1999 Pontiac Firebird Trans Am."
When he reflects over his time with the FIA Drag Racing Commission, Pettersson has a number of people he wishes to acknowledge.
"I want to thank Vic Wood who now lives in the USA. He was responsible for ANDRA's contingency program in the nineties and he helped one of the big drag racing series in Europe with advice and contacts to build up a program that the drivers and manufactures and shops could benefit from.
"I also want to recognise Carl Olson and Graham Light for their support of drag racing around the Globe, as well as Arnie Kuhns and the staff at the SFI Foundation for their hard work around the safety related product standards in our sport."
For more on the FIA Drag Racing Commission, visit www.fia.com/regulation/category/101
For more from ANDRA, visit www.andra.com.au
*2020 FIA DRAG RACING COMMISSION MEMBERS:
Australia (ANDRA): Australian National Drag Racing Association (ANDRA), on behalf of Motorsport Australia
Bahrain: Bahrain Motor Federation (BMF)
Bulgaria: Bulgarian Automobile Union (UAB)
Finland: AKK-Motorsport (AKK)
Germany: Deutscher Motor Sport Bund (DMSB)
Great Britain: Motorsport UK
Iceland: Icelandic Motorsport Association (AKIS)
India: Federation of Motor Sports Clubs of India (FMSCI)
Netherlands: KNAC National Autosport Federation (KNAF)
Russia: Russian Automobile Federation (RAF)
Sweden: Svenska Bilsportforbundet (SBF)
The United States of America: National Hot Rod Association (NHRA), on behalf of the Automobile Competition Committee for the United States (ACCUS)
Venezuela: Touring and Automobile Club of Venezuela (TACV)