*Updated 7 July 2021 – re: dates
ANDRA and the Central Queensland Drag Racing Association (CQDRA) are pleased to announce that Benaraby Dragway will host two Summit Racing Equipment Sportsman Series rounds in one weekend across August 28 and 29, 2021.
The late August double-header will see Summit Racing Equipment Sportsman Series competitors do battle on the eighth-mile for two ANDRA Christmas Trees and 200 points per bracket in the one weekend.
The announcement follows significant investment by the CQDRA in recent times to make a wide array of safety improvements to the popular track's facilities, including the upgrading of its concrete safety barriers.
The double header will deliver an exciting and high stakes weekend of racing expected to attract ANDRA competitors from all across the country.
"ANDRA thanks Mike Gawley and the Management Committee of CQDRA for their support and commitment. The work they have conducted in recent times to complete comprehensive safety upgrades has been great to see and we are very much looking forward to hosting national racing participants at this vastly improved Queensland facility in August," ANDRA Chief Executive Officer, Brett Stevens, said.
"Benaraby Dragway has a reputation for its 'family fun' atmosphere and the hard-working club members who manage and operate Benaraby Dragway have made huge strides in improving the facility of late by investing every dollar earned in 2020, and they plan to continue doing so across 2021 and in the years to come."
CQDRA President, Mike Gawley, said being selected to host this special double round was a real coup for the regional Queensland facility.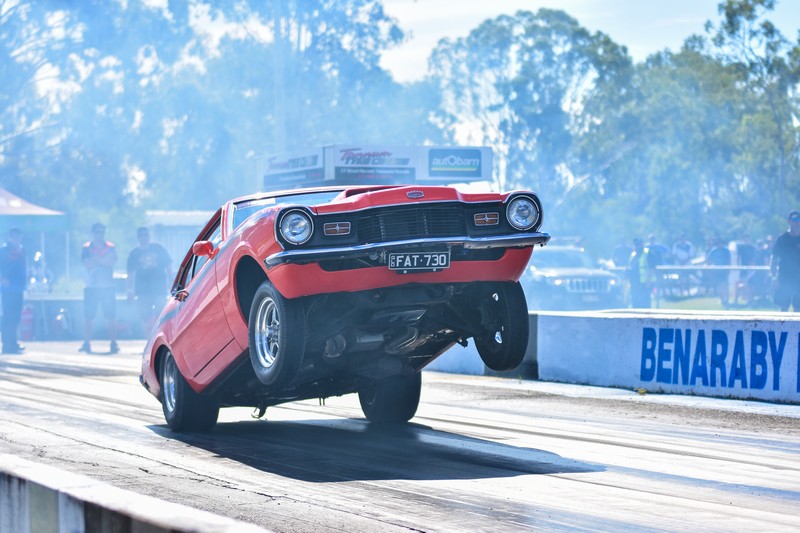 "Despite all the challenges of the last 12 months, the teamwork of our Management Committee, our great members, track staff, volunteers, and Track Manager Trevor Ballinger have made the impossible possible and now we are thrilled to be preparing to welcome national-level competition to our facility for the first time in years," Gawley said.
"The work on the concrete barriers is part of a wide array of upgrades we have completed recently – we have achieved things across the last year that were previously unheard of for our facility, with the support of Loftus Contracting and members from Victoria to Cairns giving us the necessary fuel to get Benaraby across the finish line for this exciting new era.
"We are really pleased to now have the opportunity to host back-to-back Summit Racing Equipment Sportsman Series rounds at Benaraby Dragway – we will certainly be looking to make the most of it while ensuring as many national competitors as possible can experience and enjoy the 'Benaraby Experience.'"
Rounds three and four at Benaraby Dragway will follow the opening two rounds of the Series, which will be held on back-to-back weekends in July at the Hidden Valley Drag Strip (Top End Nationals, July 16-17) and Alice Springs Inland Dragway (July 24-25).
"The double round format has been employed in the past by ANDRA and it is one that is guaranteed to deliver fast-paced and high stakes action," Stevens said.
"With two ANDRA Christmas Trees and 200 points up for grabs per bracket across the two days, there is plenty at stake for our competitors and we can't wait to see them lay it all on the line across these two huge days of racing action at Benaraby Dragway.
"This announcement brings the total number of confirmed event dates for the 2021/2022 Summit Racing Equipment Sportsman Series to eight, but there is more to come – stay tuned as we will be releasing the full championship calendar in the coming weeks, and we are sure it is one that ANDRA members will love."
The full 2021/2022 Summit Racing Equipment Sportsman Series Championship and the 2021/2022 Australian Drag Racing Championship calendars will be released in the coming weeks. The dates which have been previously announced for both series can be found at www.andra.com.au/series/calendar/21-22-andra-drag-racing-calendar/
For more from ANDRA, visit www.andra.com.au
For more information about Benaraby Dragway, visit www.benarabydragway.com