Sam Cardinale broke through for his maiden Summit Racing Equipment Sportsman Series National Championship in the Top Sportsman bracket at the recent ANDRA Grand Finals. Cardinale came from behind to take the victory, having to win the final event of the season to elevate himself from third to first on the points rankings.
Cardinale's journey to the Top Sportsman championship began when he was just a little kid sitting on his dad's shoulders at Adelaide International Raceway, cheering on his favourite Chevy Camaro driven by Danny Baines.
Decades later the now 31-year-old would drive the same model of car to claim the title after waiting patiently until he could self-fund his racing career as a self-employed tiler – starting out in a HJ Premier Street Car in 2013 before stepping up to Super Sedan and then building a dedicated race car for the move to Top Sportsman.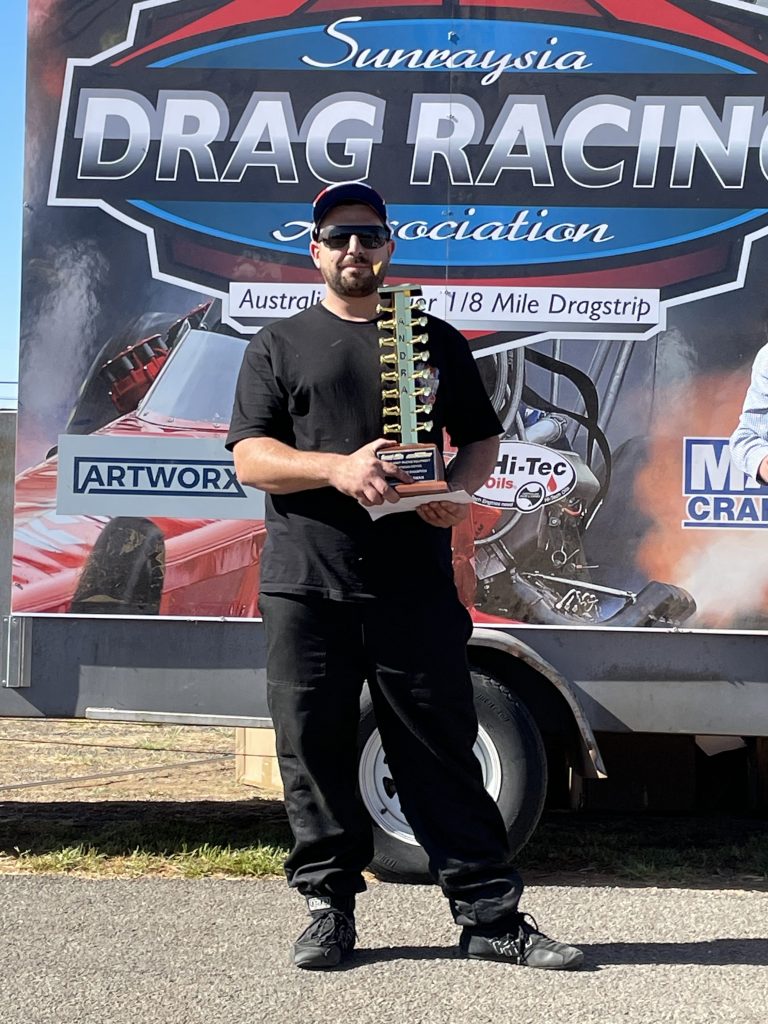 What was your favourite event of the 2019/2020/2021 season and why?
My favourite event of the season would have to be the South Coast 660 in 2021. I guess after not being in the car for a whole year – being able to go racing with my two-month-old daughter and being back at the track with most of my family was just fantastic and doing well by getting to the semis was a bonus.
Now that some time has passed, has it sunk in that you are the National Champion? What does it mean to you to have achieved the title?
It still hasn't sunk in to be honest. We were always pretty consistent going rounds which I think is surprising actually as we don't have a weather station, ET predictor or data logger – we are as basic as can be! We seriously didn't think the championship was within reach. Of course, we knew there was a mathematical chance but if someone said to me that three top contenders were going to go out in the first round and another one would go out in second round, leaving me in the box seat to win the title if I could win the event, I would have said they were crazy. It is still even now absolutely mind blowing to me that that happened.
What was the highlight of your season aside from taking out the title?
Aside from the title, the highlight from the season for me would have to be winning round one in the ANDRA Grand Finals event against Glen Henley. I had a lot of pressure to win that round on me as he was a title contender, and I also had a few other guys banking on me beating him to help their championship ventures too, although funnily enough I ended up winning the championship! Having so little time in the car compared to the rest of the field I didn't think I was good enough yet to win against him, but I have been racing my street car at roll racing events to help my reaction times while away from the drag strip and I think that seemed to help.
What are your plans for the upcoming season?
My plans are to defend the title as best as I can. Life is quite busy running a business and having a young family, but we will be trying to get to as many events as we can. We are currently racing a full tube chassis Gen 3 Chevy Camaro with a 584 big block chev/powerglide making 1010hp and I have no plans for upgrades or changes at this stage, other than chasing more seat time.
Why do you choose to compete in the Top Sportsman category?
We race in Top Sportsman purely for the speed, the low maintenance and the unrestricted racing it provides. I have no plans to change brackets unless I win the lotto and can race Pro Stock! Pure adrenalin is what keeps me coming back – nothing gives you that feeling like the hit on the start line. And travelling to raceways are like little holidays to get away from the hectic lifestyles most of us live which is much needed.
Who would you like to thank for the roles they have played in your title season?
I would like to thank my wife Natalie for supporting my addiction for racing; and my crew – Andrew (Goose), Vinni, Dillon, Nick and my Dad – for taking the time away from their families to come racing. I would also like to thank my sponsor Ausdig, Ryan of RT Racecraft, Dino Cecere for his work on the engine, Summit Racing Equipment and ANDRA for all that they do. Finally, I want to send a big shoutout to the Sunset Strip and the South Coast Raceway tracks and their staff – these are the two main tracks that we go to and they both put on great events every time. My crew, family and I always have a great weekend in Mildura and Portland, even when the results aren't good.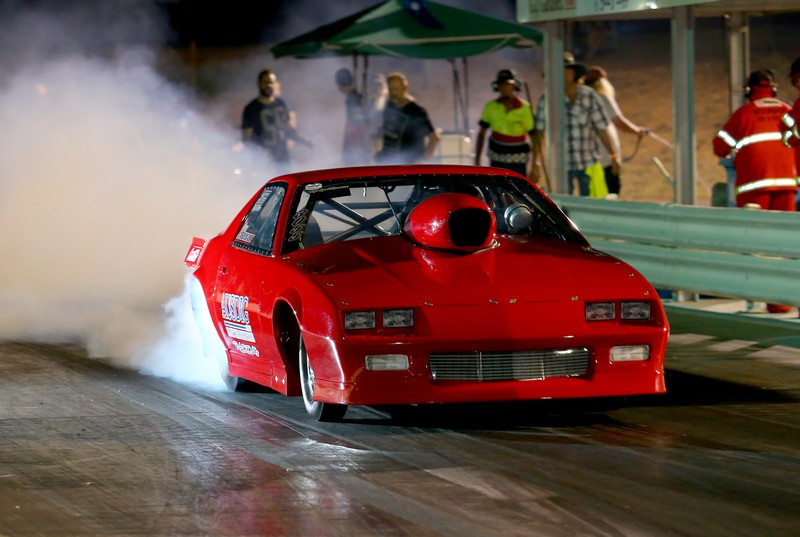 For a full list of ANDRA Champions, please click here.
For the final points tally for the 2019/2020/2021 Summit Racing Equipment Sportsman Series, please click here.