Paul Garbellini drove his Holden SSZ Commodore to not only the 2019/2020/2021 Summit Racing Equipment Sportsman Series Super Street Championship, but also to all of the extended season's events.
The 30-year-old FIFO mechanic from Western Australia started racing in October 2010 and is well known for putting his road-going Commodore through its paces both on and off the track with fantastic results.
How did you get into drag racing?
I got into racing from just going to street meets initially, and then some mates suggested I go to a group 3 DYO event called Fast Friday in October 2010 to try it out. Even though it was my first time, I was able to win the event and from then on, I was hooked.
Why do you choose to compete in the Super Street category? Do you have plans to try other classes?
I compete in Super Street as it is such a tight bracket with really good racing and being group 3, it is not about having the biggest budget which is good in my case. I also love the friends you make and the super competitive fields in the bracket. Now that I have won a championship in Super Street, I feel like I have ticked a box in this class and I would like to move up in the future, I'm just not sure where to at the moment.
What was your favourite event of the 2019/2020/2021 season and why?
My favourite event of this season would have to have been the 2021 South Coast 660 as I was able to take the event win and earn my first ANDRA Christmas Tree which also put me on the points cap.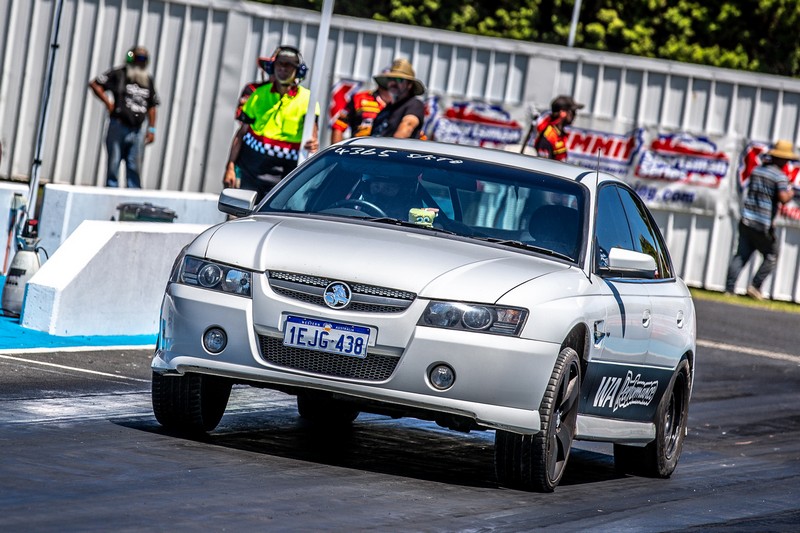 Now that some time has passed, has it sunk in that you are the National Champion? What does it mean to you to have achieved the title?
It is slowly starting to sink in. To win the National Championship is amazing. It is something my wife Lisa and I have been working towards for many years, so to finally make it happen is unbelievable.
What was the highlight of your season aside from taking out the title?
The highlight of the season would probably have to be the Darwin and Alice Springs events. At the Alice Springs event I made it through to the semi-finals and then broke the flex plate in the car. We were able to find one locally and started to pull the gearbox out in the pits at ASID to replace it. The friendships and camaraderie between racers and crew is fantastic and everyone wanting to lend a hand or tools to help us get back on the road to Darwin was really great and so appreciated. We then made the drive to Darwin, celebrating my 29th birthday along the way and going go-karting with a bunch of racers and crew. Those two events were such a good time, and we also hired a ZB Commodore for my wife Lisa to race in the street car classes at both events for a laugh!
What are your plans for the upcoming season?
It will depend on how the dates match up with my work schedule, but I had too much fun this this season not to give it another crack, and to back up a championship would be an amazing feeling. I would love to defend the title, but it all depends on how the calendar works out with my work schedule and of course dollars, as all the travelling and expenses comes out of our own pockets so it definitely can take its toll on all the other plans in life.
You are well known for driving your race car to events all over the country – please tell us about that.
My car is a 2005 VZ SSZ Commodore sedan. It is a really simple build and mainly focused on 'streetability.' I have always wanted to win the championship with an actual street car that I drove to the race meetings and being from Western Australia, that is as hard as it possibly could be, so we had to make it simple and reliable.
It has a factory 6.0 litre with a second-hand cam that I had laying around and some valve springs, a factory 4l60e trans with some minor upgrades and then the usual hi stall, exhaust, diff and tune to finish it off. There are no exotic parts or mods on this thing – it is as simple as I could possibly make it. That was important to me, as if something goes wrong in the middle of nowhere you don't want it to be too hard to find parts or fix.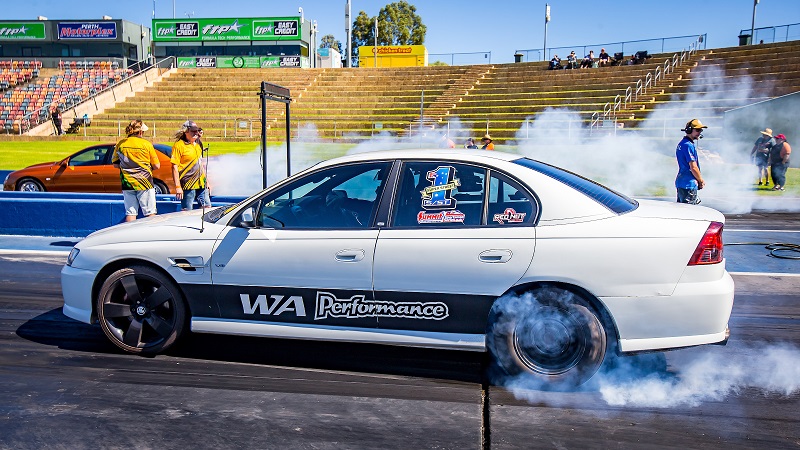 Who would you like to thank for the roles they have played in your title season?
I would like to thank my wife Lisa for supporting me the whole way along in this championship chase and for coming along to as many meetings as she could to help out. Thank you also to Mitch and Deb from WA Performance – they are the best in the business when it comes to anything LS powered and it shows in the support and effort they put into anything they do for their customers. I also want to thank Josh from LSX Powertrain for the bullet proof 4l60e trans in the car, a lot of people joke and write these things off, but he has built them to last, and I can't thank him enough.
I also want to thank Jacob Mills for helping me out this season while he hasn't been racing and lending me a set of radials when I couldn't get a set for love or money; the Karanovic family who have helped me along the way to this title, I couldn't have done it without them; and Brett Mathews for looking after the car for me when COVID-19 hit.
Finally, I also have to thank Martin Mirco and his crew Joey, Mick, Jason and Ray for helping out along the way and bringing my car back when I was away at work and the border was about to close; to all the others that support us along the way; my family and friends; Gordon "The Moving Man" Crawford; Mark Cowland; the Red Nut Racing crew; all the track staff and crew throughout the season; ANDRA and WADRA.
For a full list of ANDRA Champions, please click here.
For the final points tally for the 2019/2020/2021 Summit Racing Equipment Sportsman Series, please click here.