When the Gulf Western Oil-supported Team Bray Racing hits Adelaide International Raceway this Friday and Saturday (31 March – 1 April), they will do so in pursuit of putting Benny Bray on the podium in the ANDRA Top Doorslammer title fight.
Despite only joining the 2016/2017 ANDRA title chase at its mid-point earlier this year, courtesy of strong results the 32-year-old Bray is currently fourth on the ladder ahead of this weekend's Summit Racing Equipment Grand Final event.
With second-placed Mark Belleri and third-placed Grant O'Rourke unable to attend the Finale, by participating in qualifying Bray can find himself on the third step of the podium. If he can make it to the final round of the event, he will be crowned the title runner-up.
"To be heading to the ANDRA Grand Final this weekend with a chance of being the title runner-up despite our late entry into the fight is a testament to the commitment of the team and the support of our sponsors, especially Gulf Western Oil," Ben Bray said.
"With their support behind us we have been able to mount a strong campaign since coming back to full-time competition earlier this year, and by virtue of that we find ourselves in the box-seat to stand on the ANDRA title podium which would be a great preamble to our full tilt at the 17/18 championship chase.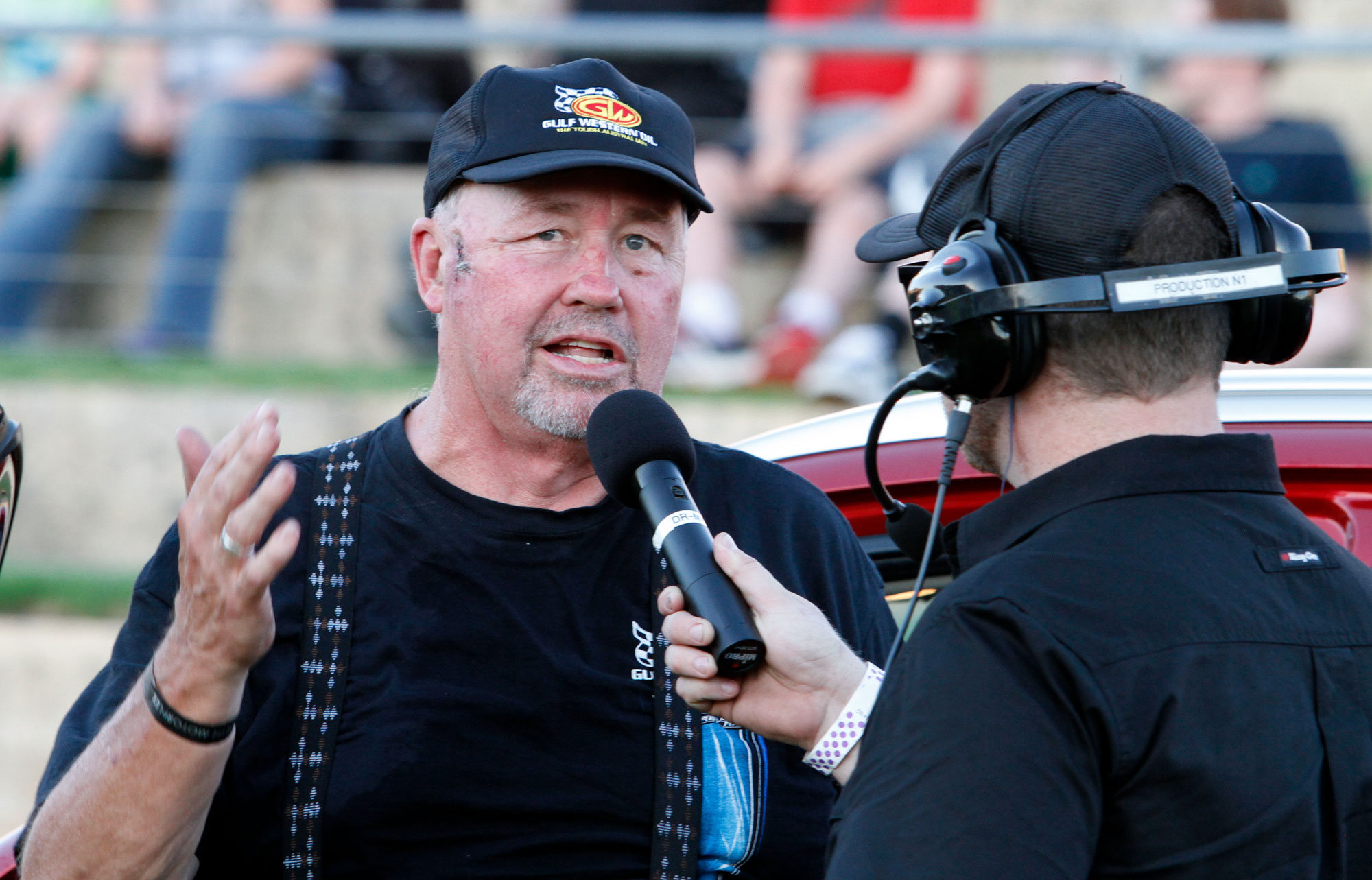 "Dad (Victor Bray above) and I are certainly looking forward to hitting the track at AIR in our Gulf Western Oil Slammers and putting on a show for the Adelaide fans.
"It should be a great weekend out for all the family, we hope to see you there!"
Those wishing to watch the event but cannot make it to AIR will be able to watch it live and free on Saturday from 3.30pm ACDT with an online stream hosted at www.andra.com.au
Straight after the ANDRA Grand Final, TBR and their Slammers will be en-route to Melbourne for the Australian Automotive Aftermarket Expo (AAA Expo). Ben, Victor and their high-powered machines will be on show across all three days of the expo (April 6-8, Melbourne Convention and Exhibition center) with valued supporters Gulf Western Oil, Century Batteries plus Gates belts and hose.
The Australian Auto Aftermarket Expo is the nation's most comprehensive exhibition of vehicle repair and servicing equipment, replacement parts, tools and accessories. Returning to Melbourne in 2017, industry experts will update business on the latest technologies available and the new trends in workshop management. Hosted every two years by the Australian Automotive Aftermarket Association (AAAA), the Expo is directed by a committee of executives representing key brands exhibiting at the Expo.
For more information on Gulf Western Oil, visit www.gulfwestern.com.au. For more on Team Bray, visit www.teambrayracing.com.
Fans wishing to follow Team Bray can also follow them on Facebook at www.facebook.com/teambrayracing, or interact with the team on instagram (#gulfwesternoil).
For TBR Media/Public Relations Richard Smith PH:- 0418 199 035, richard@rsit.com.au
Photos by John Baremans/ANDRA
Event General Information:
Spectator Gates Open Friday 3pm, Saturday 9am
Qualifying commences at 3pm Friday to late.
Saturday Official Eliminations Start approx. 1:00pm
Finals to be run approx. Sat 8:30pm
Adult tickets – $30 Fri, $35 Sat
Concession – $20
Kids under 14 free.
More info CLICK here: http://adelaidedragracepromotions.com.au/2017-grand-finals/