Day one of the Summit Racing Equipment Grand Finals produced some record-breaking performances in both the ANDRA Drag Racing Series and Summit Racing Equipment Sportsman Series.
The indication that Adelaide International Raceway had some teeth on Wednesday's Grand Finals Test n Tune, had racers grinning like kids in a toyshop. ANDRA's Ray Treasure and Adelaide Drag Race Promotions Peter Pisalidis put in a lot of time and effort to get the track into top shape.
There was a real buzz in the air especially of the forecast of good air and a sticky race track, however when a shower rolled through in the afternoon, thus caning any further activity for the day.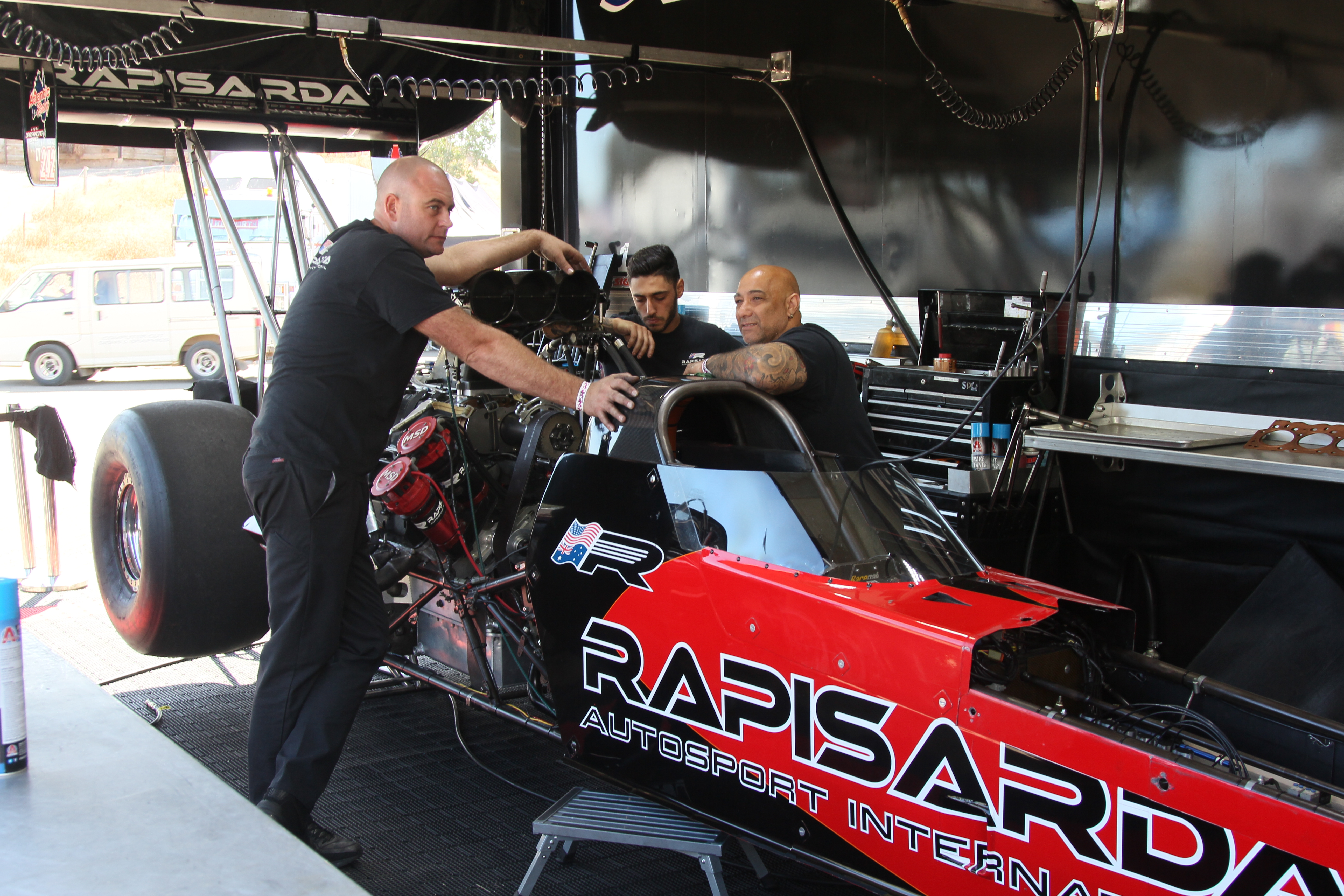 But all was forgotten on Friday with a full day of qualifying. A good size crowd was on hand to see some of sports biggest names battle it out including Rapisarda Autosport International team drivers Wayne Newby and Damien Harris. While they only made one run, it would seem that most the fans were experiencing nitro and Top Fuel for the first-time.
Then we had the appearance of Victor and Ben Bray in their new Gulf Western Oils colours, having not been seen in Adelaide in some three years! Throw in 10 x ANDRA Top Doorslammer champ John Zappia, Paul Cannuli and Rob Taylor and we were in for a rumble.
Top Alcohol had current ANDRA Champ John Cannuli looking to make it two in a row, while in Pro Stock Lee Bektash was giving it all for the fans and wanted to make his final Adelaide ANDRA appearance something they wouldn't forget in a long time.
Initially the morning had a heavy cloud cover but later the sun came through and the track came alive.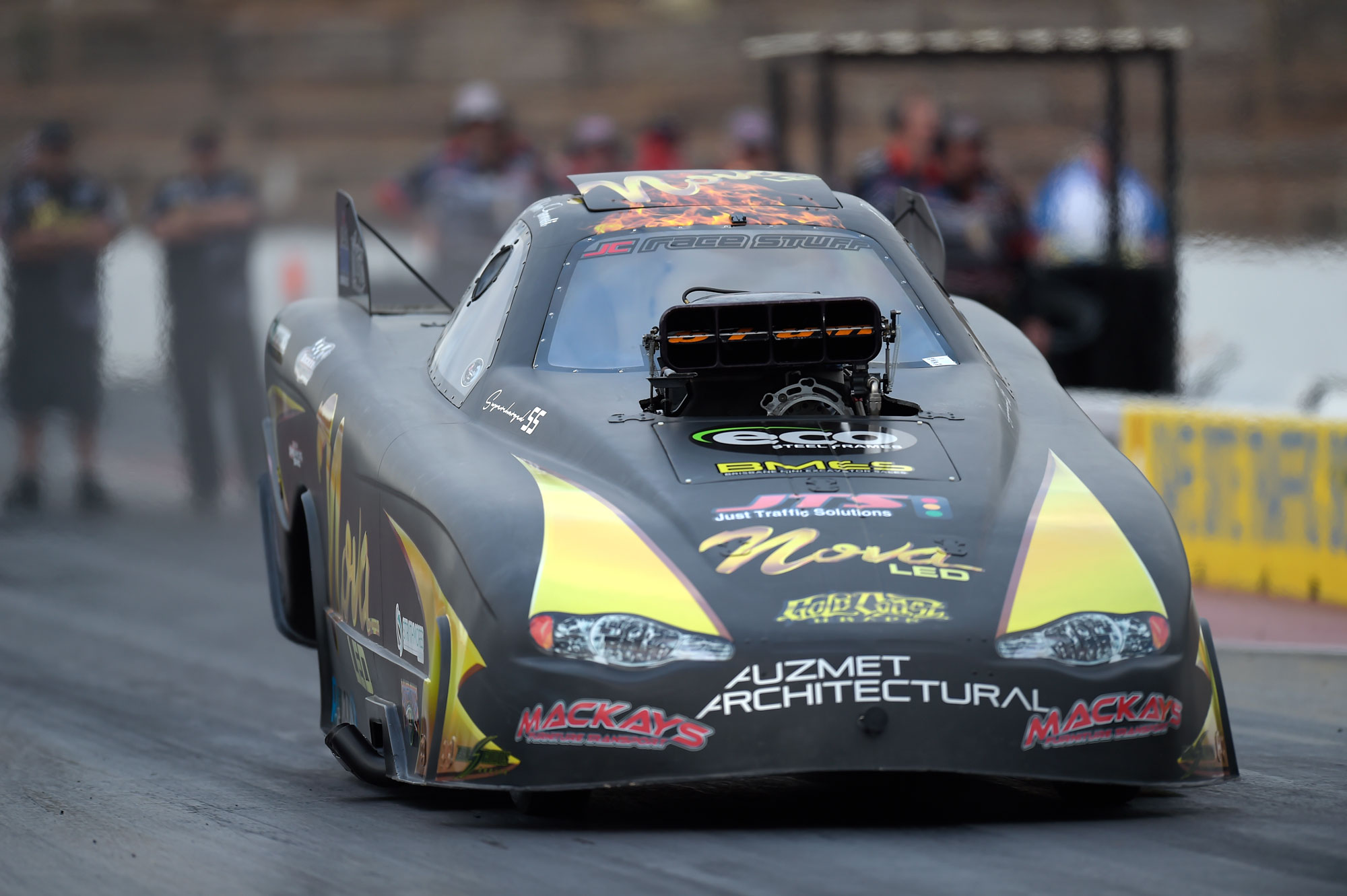 After three qualifiers, John Cannuli led the Top Alcohol field with a 4.74/227 in his Funny Car. Jason Maggs in his small-block dragster managed a 5.13 ET while the nostalgia Funny Car of Wayne Talbot filled No.3 with a 5.21. Rounding out the field was Russo, Lockman and Ambesi.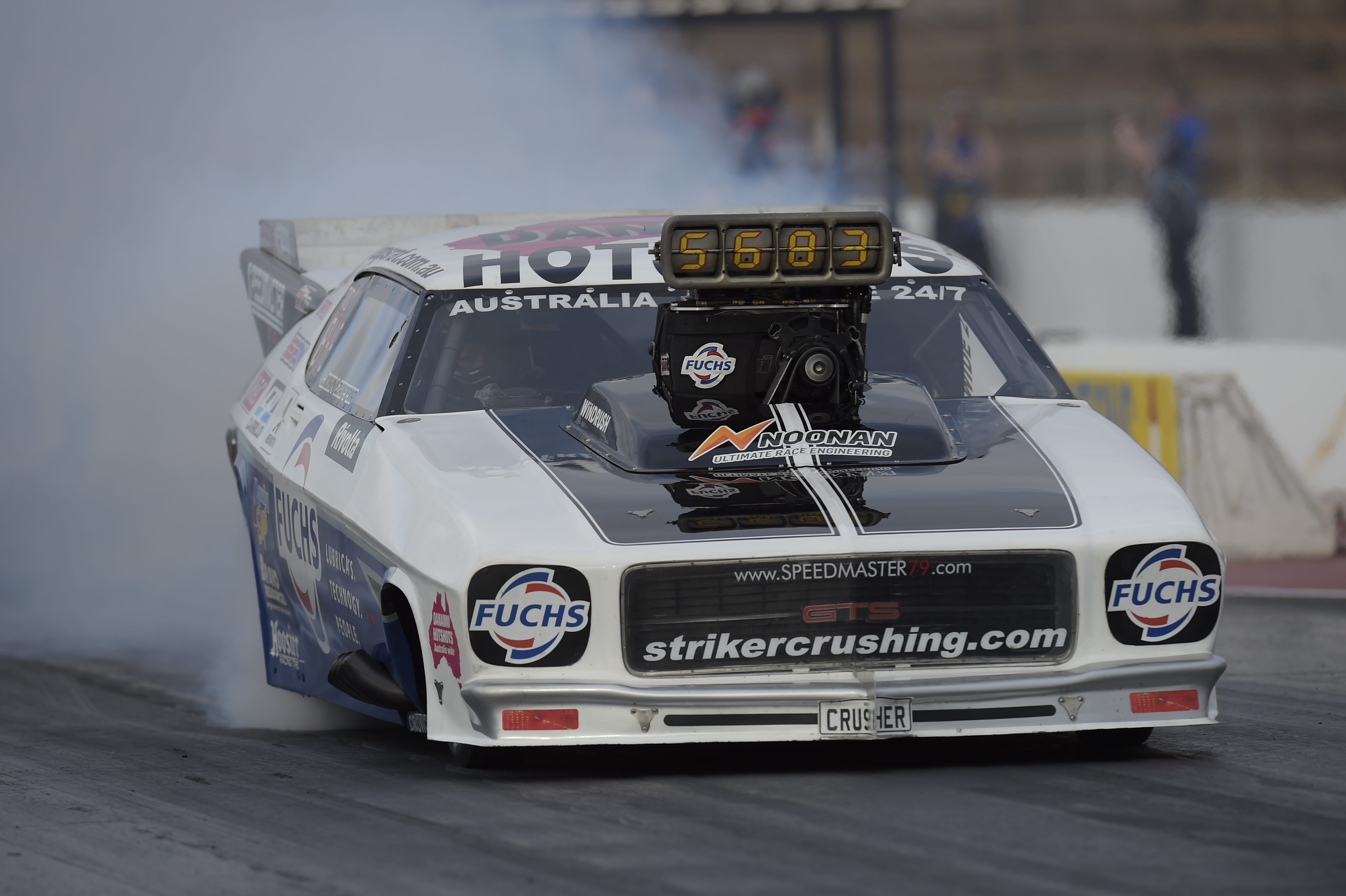 No surprise to see John Zappia lead the pack with a 4.89 at 227.67 in his Fuchs Monaro, ahead of Paul Cannuli's 5.12 ET. Ben Bray punched out a 5.15 and was followed by Taylor's 5.27 and a 5.30 from Victor Bray.
Lee Bektash was on fire in Pro Stock leading all three session in his Mopar Dodge. In the first shot he went 5.86 nudging the 5.84 minimum. Chris Soldatos went over Bektash's speed record of 177.09 set at the Nationals in January with a 177.23 pass. In Q2 Bektash went 5.847 at 179.53 before resetting both ends of the record with a 5.827 at 179.03!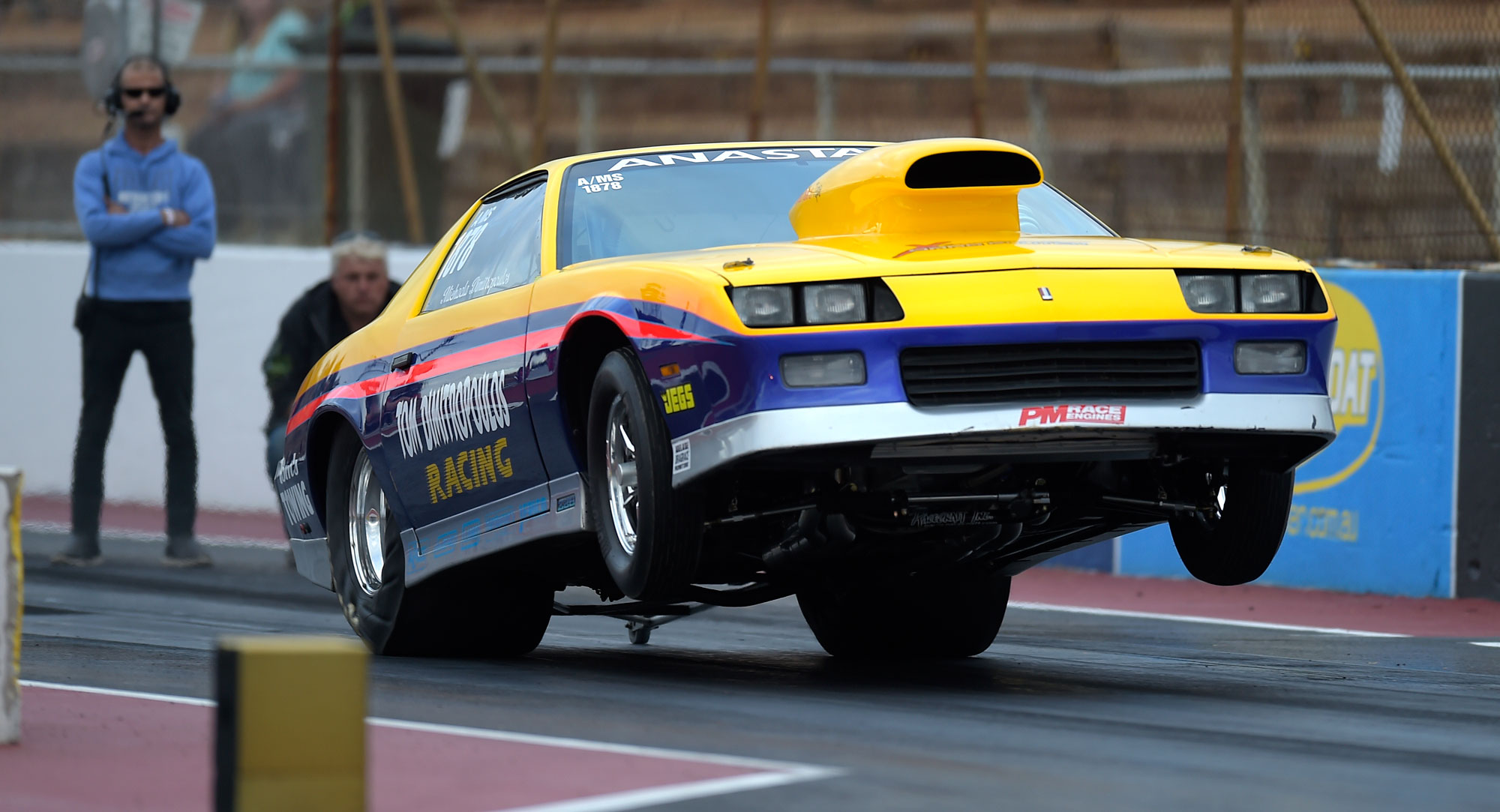 In the Summit Racing Equipment Sportsman Series, Super Comp went wild. After the first session six vehicles went under their index, led by Tim Dimitropoulos' A/MS going 7.37 on his 7.96. Daniel Camilleri was number two with a DD/Gas 6.255 on a 6.83. Another four vehicles went under and Shane Baxter went over his CC/AA record. By the time Q2 was finished we had seven under! Unfortunately Camilleri hurt his engine and withdrew from further competition.
Other categories saw Tony Frost crack his first seven-second ET in Modified Bike leading the pack with a 7.979, Jackson Perri was on top in Junior Dragster with an 8.010. Modified Eliminator was led by Leanne Braggs (7.09), and Jess Turner's 7.18 ET, while in Supercharged Outlaws it was Adam Murrihy on top with a 5.42. Darren Saliba headed Top Sportsman with a 7.20 ET over a 7.25 from the returning Jason Stares. In Super Sedan, Scott Cohen sat on top of Super Sedan, and in Super Gas it was Colin Griffin recording a 9.91 ahead of Matt Forbes' 9.92. Robert Bergamin 440-powered VF Valiant Coupe was ahead of the Super Street pack with a 10.40 ET.
Qualifying continues Saturday April 1 and will be followed by eliminations. If you are not able to get out to the track then don't forget you can watch all the action LIVE and FREE thanks to Garmin VIRB XE at www.andra.com or www. motorsportstv.com.au
More info can be found at http://adelaidedragracepromotions.com.au/2017-grand-finals/
Images by Bob Taylor and Dave Hope