Shane Tucker's perfect light propels him into Round 2, Crampton and Rapisarda Autosport exit in Round 1 and Pac Performance runner up at Sport Compact World Challenge.
Pro Stock
In the world of Pro Stock competition, driving is just as important as the calls the crew chiefs make back in the pits.
On Friday, Auzmet Architectural Pro Stock driver Shane Tucker began qualifying with a 6.697-second pass at 207.94 mph in his newly designed white, teal, and matte black Chevrolet Camaro. He returned for the second session and made a big time improvement with a 6.641 at 208.30 mph, good enough for his highest qualifying position in 2016 at #11.
Tucker showed off his driving skills again on raceday as he advanced to the second round of eliminations at the 31st annual AAA FallNationals at his home track of Texas Motorplex.
In the first round, Tucker staged up against Vincent Nobile and had an impressive perfect reaction time. With that advantage, he was able to take the holeshot win with a 6.675-second pass at 207.53 mph over Nobile's 6.669 at 208.81 mph.
"I felt bad because I know he's out here trying for the championship but in the same vein, we're out here trying to be competitive and compete," Tucker said.
"It's so hard in this class to win every round so I was really excited for my guys when we won that round. I got a little bit of my confidence back in my driving after round one."
Second round, Tucker faced off against Alex Laughlin. The Aussie slowed to a 6.709 at 207.69 mph and wasn't able to hold off Laughlin's 6.668 at 208.39 mph.
"I knew I missed the light second round," he added.
"I was better than him on the tree and I hate to see those opportunities pass you by because they don't come by very often but we'll be back in Las Vegas in a few weeks to keep the momentum rolling."
Top Fuel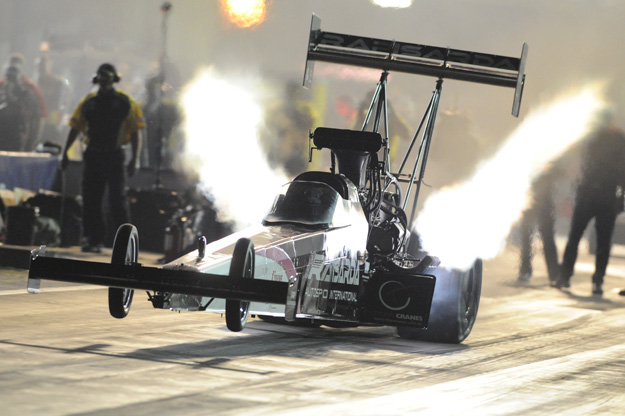 Rapisarda Autosport and Larry Dixon qualified in position #11 thanks to a 3.767 at 320.81 mph and while they carried that form into Round 1 against Shawn Langdon it wasn't quite enough.
Langdon had the start line advantage and led all the way in his quickest pass of the weekend stopping the clocks with a 3.725 at 327.98 mph. Dixon completed a nice, clean pass for a 3.786 at 319.60 mph.
Wayne Newby is set to return to the seat in two weeks time at the NHRA Toyota Nationals in Las Vegas.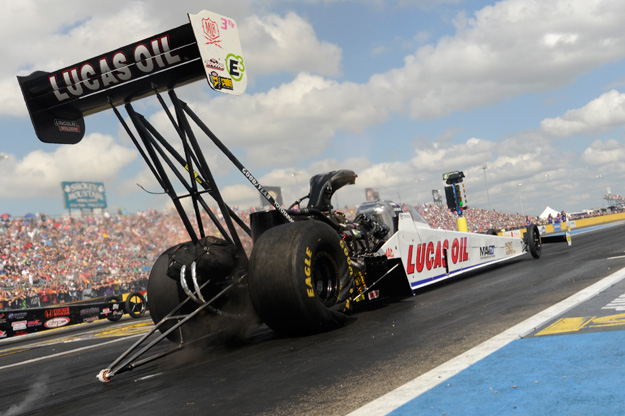 Richie Crampton, whose 2016 Countdown efforts have not gone according to plan, led the first qualifying session with a 3.741 and ran a sixth-best 3.759 in the final session. His first qualifier held up for 8th position and a first round race against Doug Kalitta.
Crampton trailed the whole way as Kalitta had the holeshot advantage to record his quickest pass of the weekend with a 3.715 at 325.30 mph to Crampton who lost traction on a 4.815 at 166.31 mph.
Sports Compact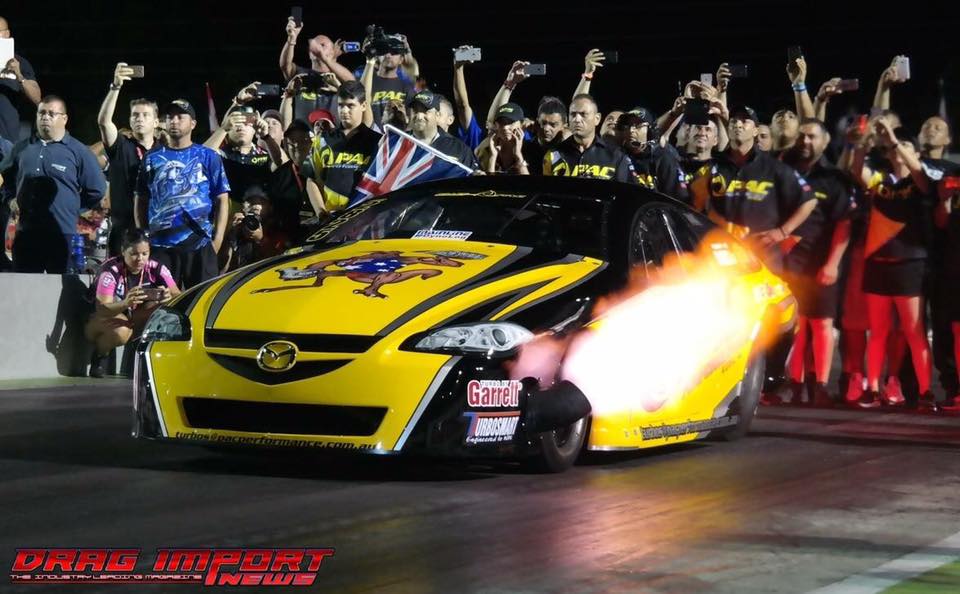 Pac Performance went all the way to the final of the Extreme Pro Compact class at the Sports Compact World Challenge at Orlando Speed World.
The team led by the Rehayem brothers also faced off in two match races with Texan team Loquito Killer but unfortunately they didn't quite go to plan with neither race a clean side-by-side run.
Loqutio Killer won the first race with a 6.93 at 155 mph from an 8.85 at 99 mph. Match race 2.0 ended on a red light to George Rehayem as Loquito Killer coasted to an 8.26 at 113 mph.
The Aussie team fared better in Round 1 of eliminations when the Toyota Camry of Captain Tweety red lighted and then would-be Round 2 opponent Damon Chin pulled out giving Pac Performance safe passage on a bye-run where a blow off valve vibrated loose.
Pac Performance came through the semi final against Zoian Racing who held out on the start line and was unable to launch as Rehayem sped away for the win setting up a wild final against El Jerry.
Against the form team Pac Performance recorded a 4.39 at 171 mph to runner up behind El Jerry on a 4.02 at 187 mph.
Image credits: NHRA.com, Drag Import News