Jason Arbery has once again clinched the prestigious John Storm Memorial Trophy courtesy of his spectacular performance across the 18/19 Summit Racing Equipment Sportsman Series, which is hosting its final round of the season this weekend at the Perth Motorplex.
While the 18/19 title winners for most Summit Racing Equipment Sportsman Series brackets won't be known until this evening, the defending Top Sportsman champion is already unbeatable in the points standings when it comes to the John Storm Memorial Trophy.
This is the second year in a row that the South Australian racer has taken out the highly respected award which was commissioned in memory of Mr John Storm (the first National Director of ANDRA) and is an annual national award made to the competitor in Group Two, Three or Four who scores the highest total overall points from all rounds of the Summit Racing Equipment Sportsman Series, including the final event. It was awarded for the first time in 1975 – one year before Arbery was born.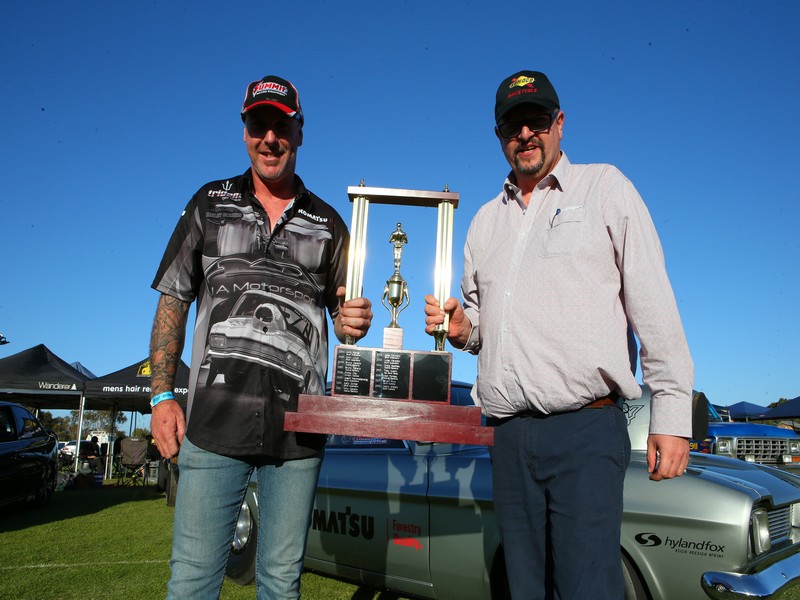 "I was blown away last year when we got it. I didn't really understand the magnitude of it to begin with to be honest, but you soon learn exactly what it means and the history of it, so to go back to back with it is something I never thought I would achieve; I am absolutely over the moon," Arbery enthused after hearing the news.
The achievement is sure to buoy the Mount Gambier racer's spirits ahead of his attempt to clinch back-to-back Top Sportsman championships this weekend.
"This does definitely give us a boost ahead of the racing, it certainly gives you a spring in your step as you know you are going down the right path," he said.
"We have had a good season and hopefully we can finish it off and go back to back for the championship as well!
"To secure the Top Sportsman championship alongside the John Storm Memorial Trophy two years in a row would just be crazy good, it really would be."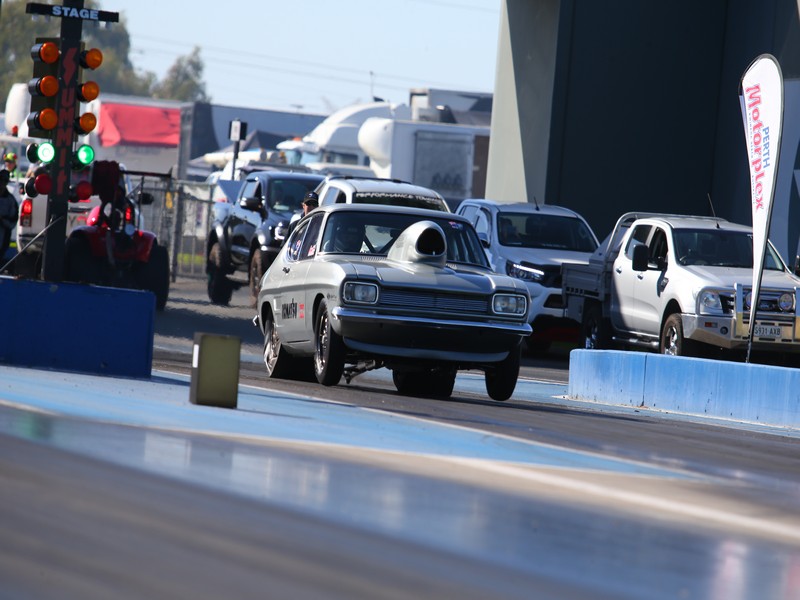 Arbery's season got off to a very strong start and despite some later issues with his Capri, he leads the way in the point standings ahead of today's final battles of the season.
"The season has been really good for us. We won at the first round in Darwin, we were the runner-up in Alice Springs (round two), we won in Mildura (round three) and we were the runner-up in Portland as well (round four) – you couldn't have asked for a better start," he said.
"In the middle of the season we had a couple of car issues, but we are on top of all of that now and hopefully we can put it all together this weekend.
"I really need to thank my wife and my family who have been behind me all of the way.
"I also need to thank my crew that come around the country with me – it ishuge for me but this is what I do, so for them to come around with me and take time off work and away from their kids and their families means a lot and I just can't thank them all enough and in particular Mick Pfitzner, Phil Busbridge, Josh Gosden and Ken Moore. There is a lot of other people in the background as well, it is a big long list of too many to name, but I really appreciate everyone's support.
"Thanks must also go to my supporting sponsors, Komatsu Forrest, Shannons Insurance, Trident Tyre Centre, and Hyland Fox Signs."
The ANDRA Summit Racing Equipment Sportsman Series Grand Final event concludes this afternoon at the Perth Motorplex. Tickets are available at the gate and all of the action will also be streamed online through the ANDRA Facebook page. For event information, visit http://www.motorplex.com.au/andra-sportsman-grand-finals/