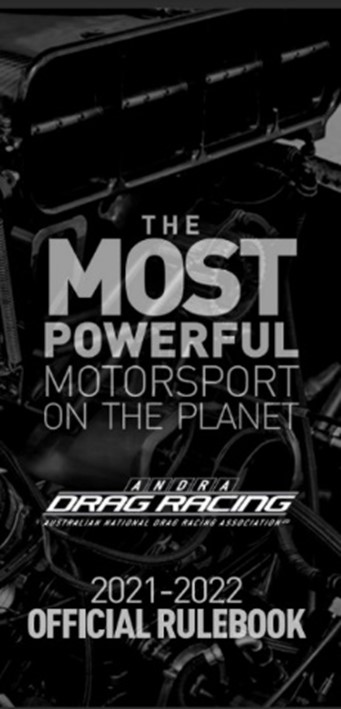 We are in the last days to take advantage of advertising opportunities in the 2022/2023 ANDRA Rulebook, with the advertising deadline for this edition closing on May 31.
Advertising in the 22/23 ANDRA Rulebook will allow you to showcase your business to nearly 4000 competitors and over 100 officials across a print run of 5000 rulebooks.
The ANDRA Rulebook is a frequently referenced guide to all technical elements in the sport of drag racing and an ideal way to reach your core market.
Act quick – this year's advertising deadline is the 31st of May, so make sure you get in now to secure your relative section. For more information or to reserve your preferred section, email technical@andra.com.au.
For a full list of prices and sizes, please click here.