A fantastic new partnership between the Australian National Drag Racing Association (ANDRA) and the National Hot Rod Association (NHRA) will deliver new benefits to all ANDRA members.
The partnership will allow ANDRA members to access discounted NHRA digital membership and associated benefits and discounts specifically tailored to the Australian market, while also seeing the NHRA promote ANDRA drag racing to its large membership base through its popular NHRA.TV platform.
ANDRA members will be able to purchase a NHRA digital membership for the discounted price of just $50AUD. The NHRA digital membership for ANDRA members provides the following benefits, including numerous discounts to deliver some great savings to members:
Digital NHRA National Dragster subscription (24 issues per year)
25 percent off a season subscription to NHRA.TV – NHRA's live streaming service of the Mello Yello Drag Racing Series and other events (representing a saving of approximately $42AUD)
A digital edition of the NHRA Rulebook
$10 off tickets to your favourite NHRA Mello Yello Drag Racing Series events (four coupons for $10 each, able to be used at any of the following events: Winternationals, Phoenix, Gainesville, Atlanta, Richmond, Topeka, Epping, Seattle, Indy, Pomona Finals)
Membership to the Hospitality Centre at every NHRA Mello Yello Drag Racing Series event
10 percent off NHRA Merchandise from NitroMall and NitroMall.com
10 percent off Dragmart classified ads placed in NHRA National Dragster
NHRA Membership Manager, Anthony Cali, said he was pleased to be able to announce the new partnership with ANDRA.
"We have enjoyed a long relationship with the Australian National Drag Racing Association and we are very pleased to take this relationship to the next level with the announcement of this new partnership between our two organisations," Anthony said.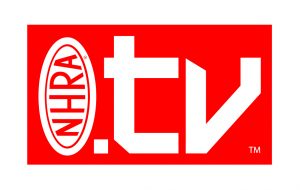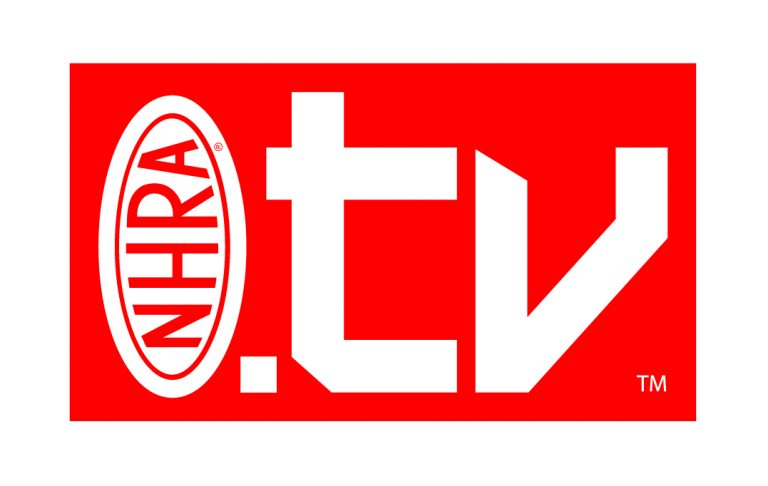 In further great news, the NHRA will also now promote selected ANDRA drag racing events on NHRA.TV beginning May 10th, starting with recent action from the ANDRA Summit Racing Equipment Grand Finals at the Perth Motorplex. This two-day event will feature the following crowd favourite categories: Top Sportsman, Modified, Super Sedan, Modified Bike, Super Street, Competition Bike, Supercharged Outlaws, Super Stock, Competition, Top Doorslammer and Top Fuel Motorcycle.
To celebrate this fantastic new partnership, the NHRA is offering the chance for those taking up the membership to go in the draw to win one of five NHRA.TV subscriptions worth $119.99USD (approximately $170AUD).
"We are very excited to be able to announce this new partnership with the NHRA," ANDRA General Manager, Brett Stevens, said.
"The NHRA is hugely respected as one of the largest auto racing organisations in the world with a rich history dating back to 1951.
"We have had a long history of technical information sharing with the NHRA as the largest drag racing body in the world. This new partnership will enable all ANDRA members to gain benefit from that enduring relationship.
"Many ANDRA members travel to the US for NHRA Mello Yello Drag Racing Series events and many more regularly tune in via NHRA.TV to watch the action from the comfort of their loungerooms. For all of these members, both current and those looking to sign up for a new ANDRA membership, this new partnership provides great access and savings.
"We are also very pleased to know that the reach of ANDRA drag racing action will be even greater than ever before with NHRA.TV to broadcast recent and upcoming events in the future which is a great boon for our sport, our members and our valued sponsors; seeing ANDRA and the NHRA working closer together to grow global awareness of the Most Powerful Motorsport on the Planet!"
"We are thrilled to be offering ANDRA drag racing to our fans on NHRA.TV," NHRA Vice President, Marketing and Communications, Jeffrey Young, said.
"NHRA.TV has been a phenomenal platform for our NHRA Mello Yello Drag Racing Series and will continue to be exceptional for ANDRA. We look forward to continuing to grow the sport of drag racing all over the world!"
The NHRA digital membership offer is open to both current and new ANDRA members/licence holders. Those with current memberships/licences should please contact the ANDRA office on 08 8271 5355 or info@andra.com.au to discuss the options for taking advantage of this partnership. Those looking to become new members can purchase the membership from the ANDRA shop at www.andrashop.com.au or email info@andra.com.au
For more information on the NHRA, visit www.nhra.com
For more information on ANDRA, visit www.andra.com.au
ABOUT NHRA
Headquartered in Glendora, California, NHRA is the primary sanctioning body for the sport of drag racing in the United States. NHRA presents 24 national events featuring the NHRA Mello Yello Drag Racing Series, NHRA Lucas Oil Drag Racing Series and NHRA Pro Mod Drag Racing Series. NHRA provides competition opportunities for drivers of all levels in the NHRA Summit Racing Series and the NHRA Drags: Street Legal Style presented by AAA. NHRA also offers the Summit Racing Jr. Drag Racing League for youth ages 8 to 17. In addition, NHRA owns and operates five racing facilities: Atlanta Dragway in Georgia; Auto-Plus Raceway at Gainesville in Florida; National Trail Raceway in Ohio; Lucas Oil Raceway at Indianapolis; and Auto Club Raceway at Pomona in Southern California. For more information, log on to NHRA.com, or visit the official NHRA pages on Facebook, YouTube and Twitter.
ABOUT ANDRA
The Australian National Drag Racing Association Ltd, or ANDRA for short, is a drag racing sanctioning body of Australia. ANDRA is also officially recognised as the controlling body of drag racing in Australia by the Confederation of Australian Motorsport (CAMS) and the Federation Internationale de I'Automobile (FIA). The organisation was created in 1973 from a more drag racing oriented faction of the original Australian Hot Rod Federation. Today ANDRA sanctions races throughout Australia at all levels, from Top Fuel to Junior Dragster, on everything from temporary regional tracks to international standard facilities in capital cities. For more information, visit www.andra.com.au or visit the official ANDRA pages on Facebook, Instagram and Twitter.