The first winners of the 2019/2020 Summit Racing Equipment Sportsman Series have been celebrated at Alice Springs Inland Dragway's Desert Nationals this evening.
Following a fifth and final qualifying session this morning, the racers for the Summit Racing Equipment Junior Dragster, Modified Bike, Super Street, Super Sedan, Supercharged Outlaws and Top Sportsman classes went to battle in eliminations racing.
When all was said and done, it was Brodie Zappia (Summit Racing Equipment Junior Dragster), Gavin Dohnt (Modified Bike), Michael Giannaros (Super Street), Martin Mirco (Super Sedan), Justin Russell (Supercharged Outlaws) and Greg Damiani (Top Sportsman) who emerged victorious with ANDRA Christmas Tree trophies.
Runners-up were Sarah Donnelly (Summit Racing Equipment Junior Dragster), Jake Hamilton-Moderate (Modified Bike), Chris Hodge (Super Street), Joe Carbone (Super Sedan), Christine Steffens (Supercharged Outlaws) and Vlado Turic (Top Sportsman).
Also awarded at the presentations were the recipients of the DecoGlaze Glass Splashbacks Victoria Top Qualifier Medallions, with Aiden Abel (Summit Racing Equipment Junior Dragster), Gavin Dohnt (Modified Bike), Tim Bryan (Super Street), Kevin McIvor (Super Sedan), Andrew Cole (Supercharged Outlaws) and Darren Saliba (Top Sportsman) taking out the prestigious medals.
This weekend's Super Sedan victory saw Martin Mirco get his championship defence off to a perfect start despite hurting his motor recently. On his way to his final against Joe Carbone, Mirco faced off against Chris Lioulios (semi), top qualifier Kevin McIvor and Alex Gkroidis. Carbone meanwhile did battle with Peter Tzokas (semi), Brett Mathew and Jeff Maslin.
"It has been a very good event and a good start to our season, even if it was a little bit unexpected as we have 'plan B' in motion at the moment – we damaged the motor on the dyno a few weeks ago and without the money or time to fix it we weren't even sure we would make it to Alice," Mirco explained, while thanking Lost Racing Products, WA Bolts, JD Automotive Repairs and Detailing and WA Bolts for their support.
"We pulled the motor out of the Street Car and here we are – we pretty much had no idea what it would run as we had no data, we were just lucky that some of the radial guys hired the track at the Motorplex last weekend and we had some testing, and then everything went well today.
"We are heading to Darwin now, we are going to do the whole series and defend the title. We came into this season with the same goals as last season – with Darwin ad Alice Springs offering the bonus points we were hoping to get at least 100 points and we have that already now, so anything we get next weekend is a bit of a bonus!"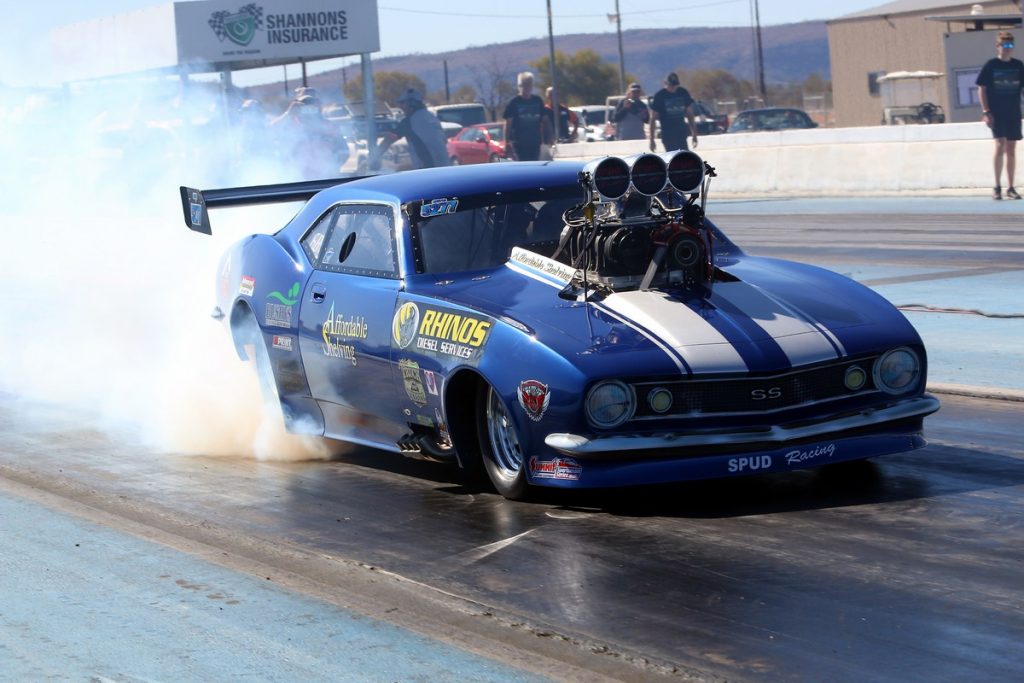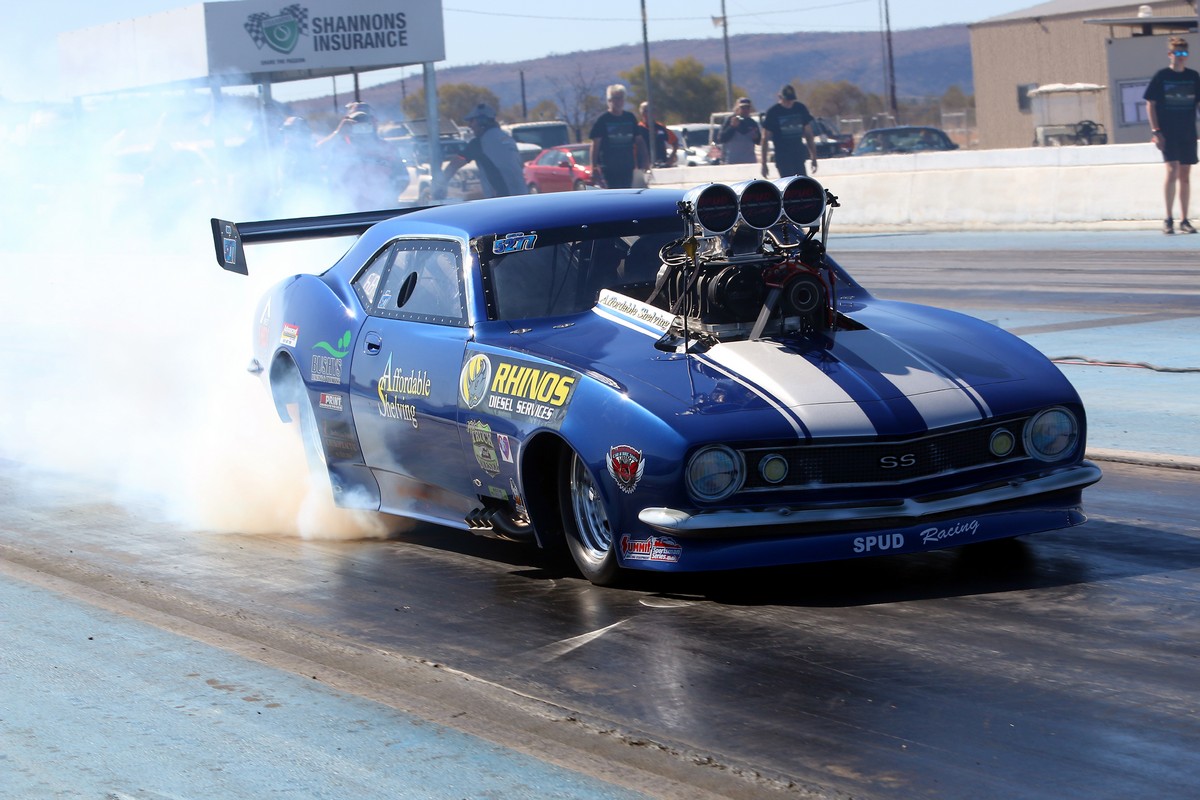 For Justin Russell, the Supercharged Outlaws victory caps off a momentous two weeks of work to be ready for the event after he damaged the engine of his Camaro in Darwin at the recent Nitro Up North event. Russell's victory over Christine Steffens followed wins from Jon Ferguson (semi) and Rodger Weste while Steffens had bested Andrew Cole (semi) and Mark Hunt to secure her place in the final.
"We have had a great weekend! We put a fair bit of effort into it to get here," Russell explained.
"After we hurt the engine, Mark Hunt took it back to Adelaide and I put pressure on my engine builder Paul Greghini to turn it around in two weeks as I really wanted to be here in Alice Springs for the first round. He turned it around and got it to Mark who brought it up here so we could fly up and put it all together the day before the event and here we are.
"It ran on-song all weekend with 'six eighties' off the trailer. We left the set-up at that as we didn't want to try and turn it up for Top Qualifier, we were just happy to be consistent and look after it because we want to make sure we are there at the end for the final!
"I had an awesome team up here – my thanks goes to Pete McDonald from Pete's Truck and Diesel who worked his family holiday around these events, Craig Blake my crew chief who has never done that job before but lifted and did what he had to do, Heather 'Parky' Parkinson and our promotional staff Bethany and Trinity.
"It has just been a really, really good weekend and it was great to have a field of Outlaws here. Racing at Alice and Darwin is pretty special, and it was also a very special trip for me to have Ryan with me – we were very busy running the Junior and the Outlaw car at the same meeting!"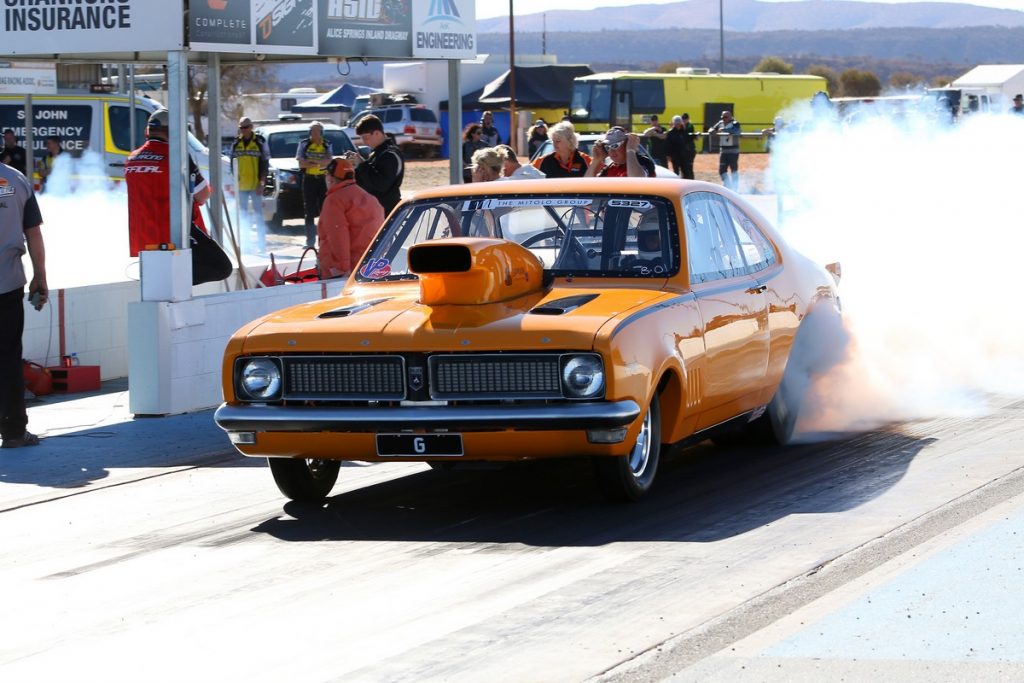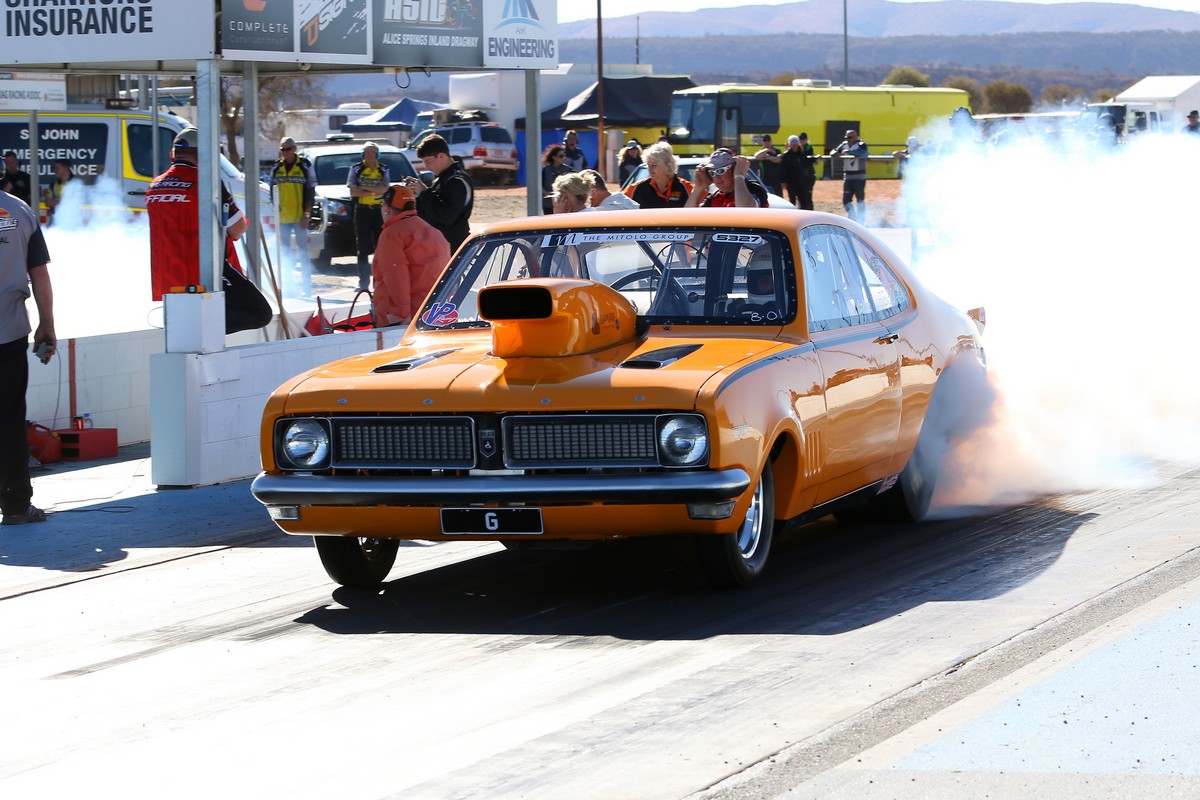 For Greg Damiani, it was a picture perfect weekend in Alice Springs. His victory over Vlado Turic was preceded by successful races against Andrew Thompson (semi) and defending champion and John Storm Memorial winner Jason Arbery while Turic had enjoyed a bye run to the final following a round one win over Ashley Smith.
"I couldn't have asked for a better weekend. I came here last year and didn't do one pass – the car failed on me every run and this year we have had the exact opposite!" Damiani enthused while thanking sponsors Mitolo Group and VP Race Fuels as well as his crew Adrian Lowe and Tony Hall and his wife and kids for their support.
"The car was perfect all weekend and I couldn't have asked for any more. We had three close races; I beat Jason Arbery in the first round who in my opinion is the best racer in Top Sportsman and that set me on my way."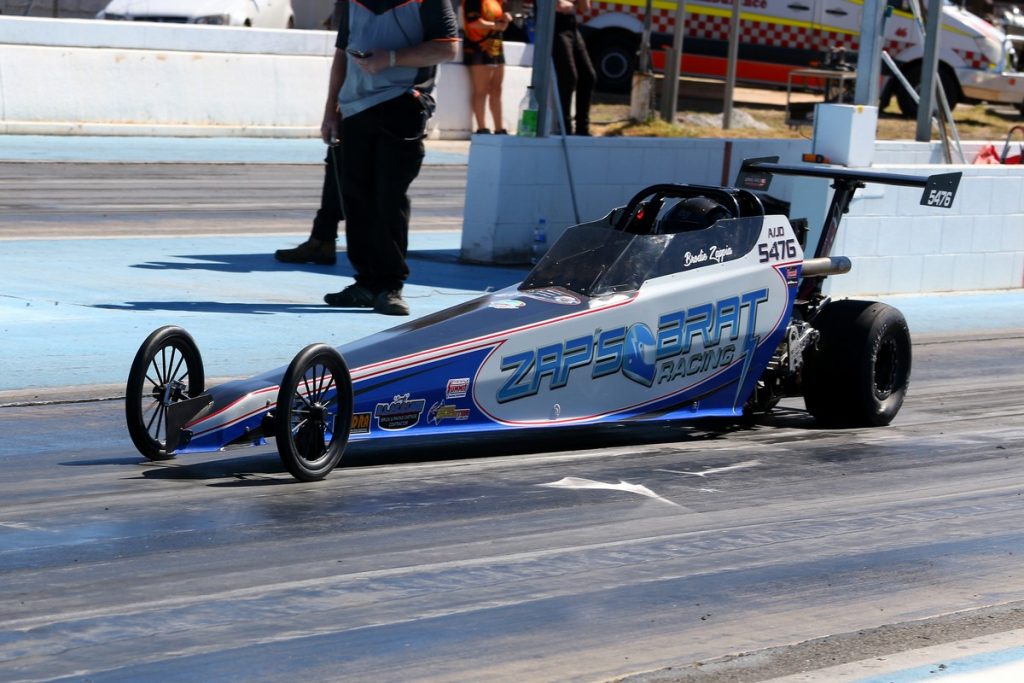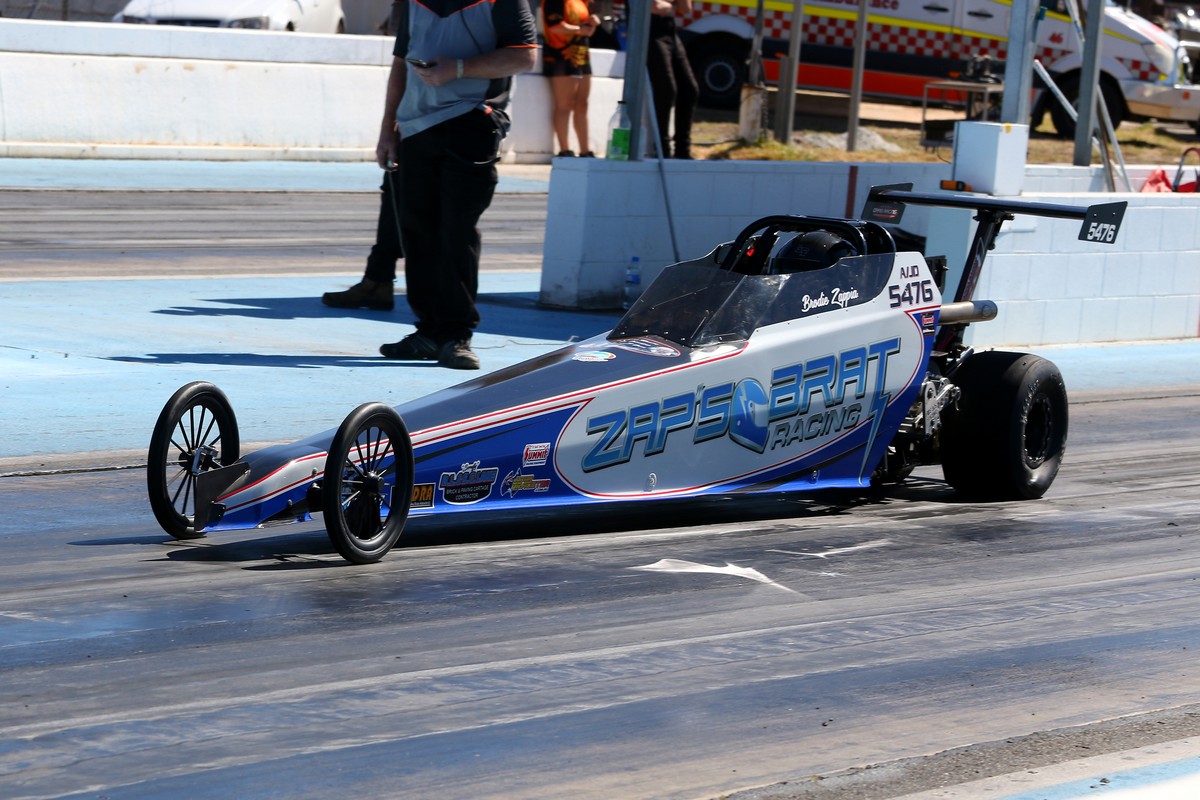 In the Summit Racing Equipment Junior Dragster ranks, Brodie Zappia and Sarah Donnelly faced off in the final after event winner Zappia had earlier dispatched George Limperis (semi) and Tommy Turic (round one) while enjoying a bye run in round two. Donnelly meanwhile enjoyed a bye to the final after successfully facing off against Sarah Osborne (round two) and Daniel Willox (round one).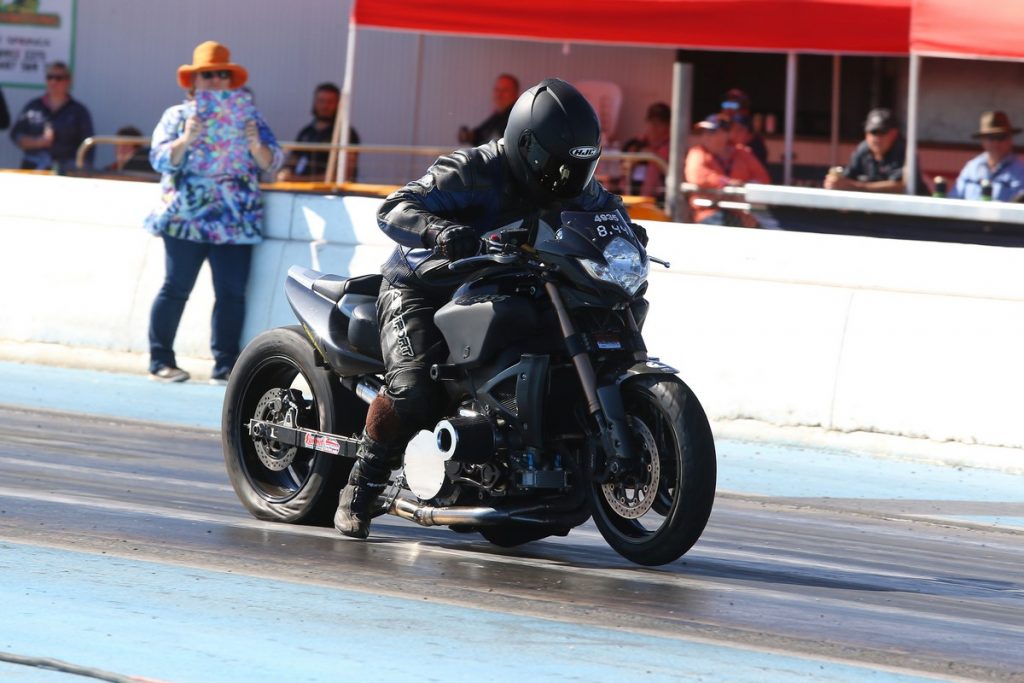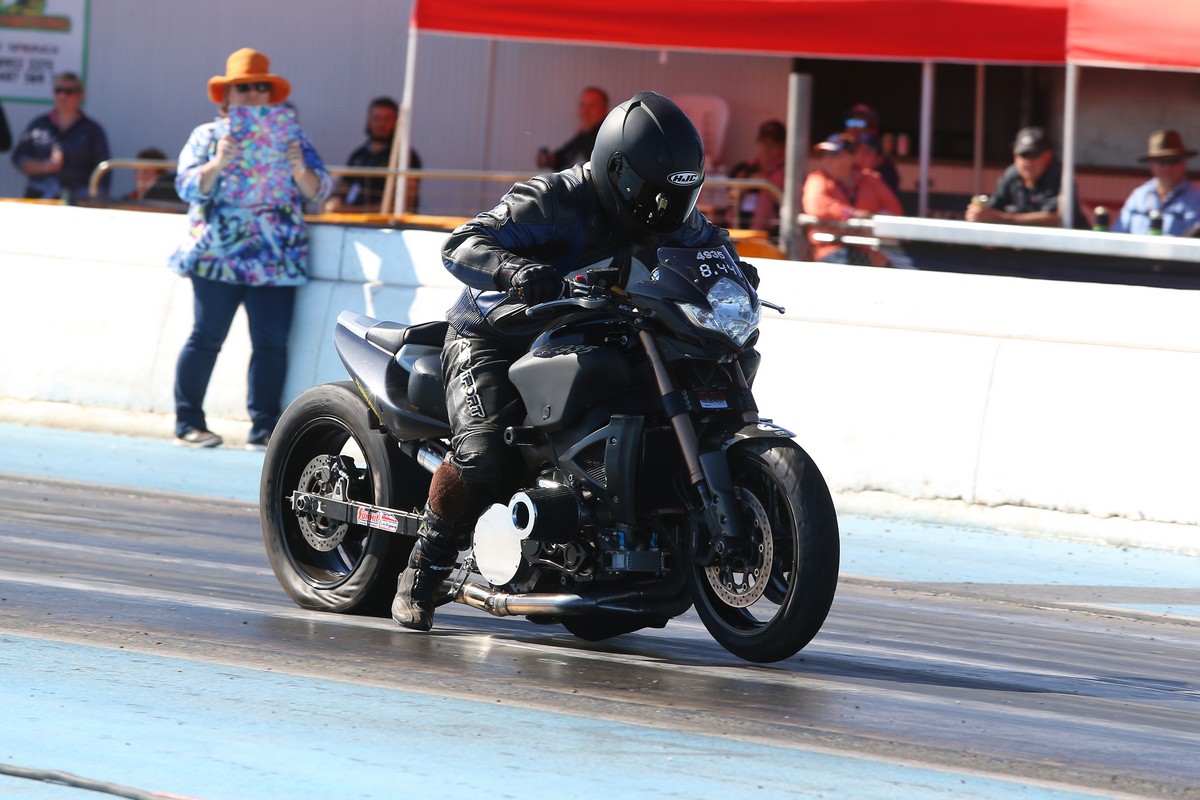 Gavin Dohnt converted his DecoGlaze Glass Splashbacks Victoria Top Qualifier medallion winning performance into an event win in the Modified Bike bracket with victory over defending champion Jake Hamilton-Moderate in the final. Dohnt had a bye run into the final, after having earlier done battle with Matthew Dare (round two) and Levi Addison. Hamilton-Moderate booked his trip to the finale courtesy of wins over David Denner (semi), Andrew Sellears and Ian Read.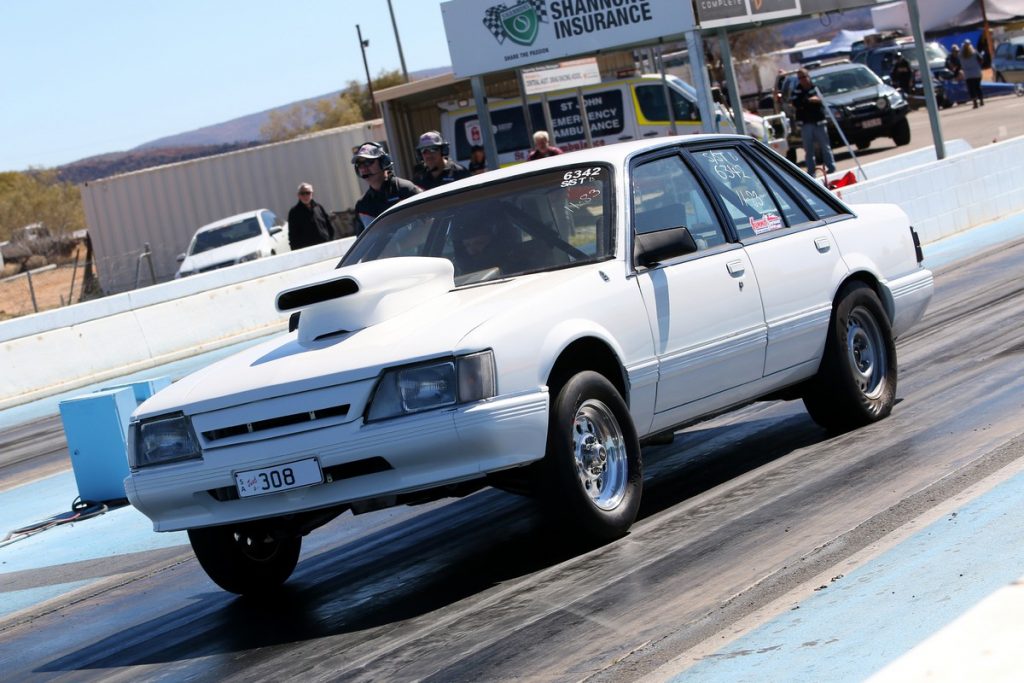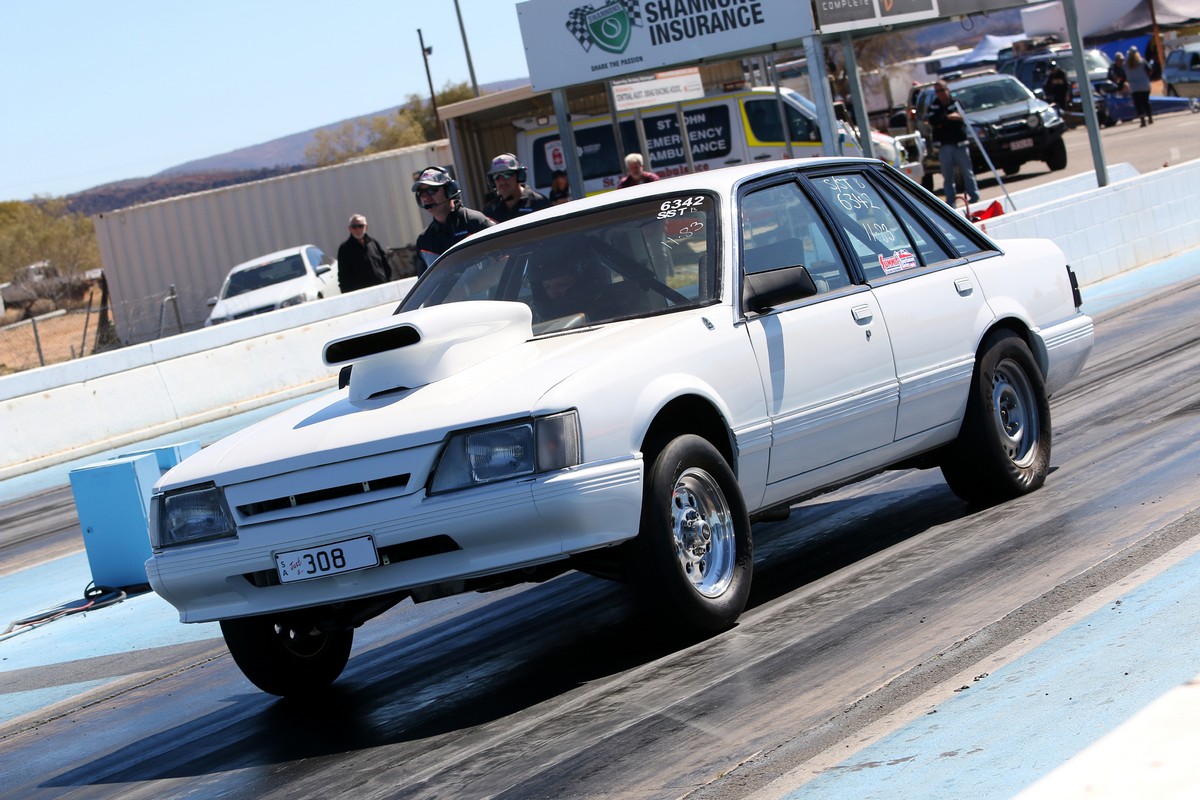 In the Super Street bracket, Michael Giannaros took out the event victory over Chris Hodge following earlier wins over Paul Garbellin (semi) and Top Qualifier Tim Bryan (round one) and a bye run in round two. Hodge enjoyed a bye run to the final after earlier victories over Rodney Kerr (round two) and Stephen Ariston.
Also on track today were racers from the track's Street Car and Street Bike brackets, with Angelique Stainer and Patrick Honan topping those classes respectively.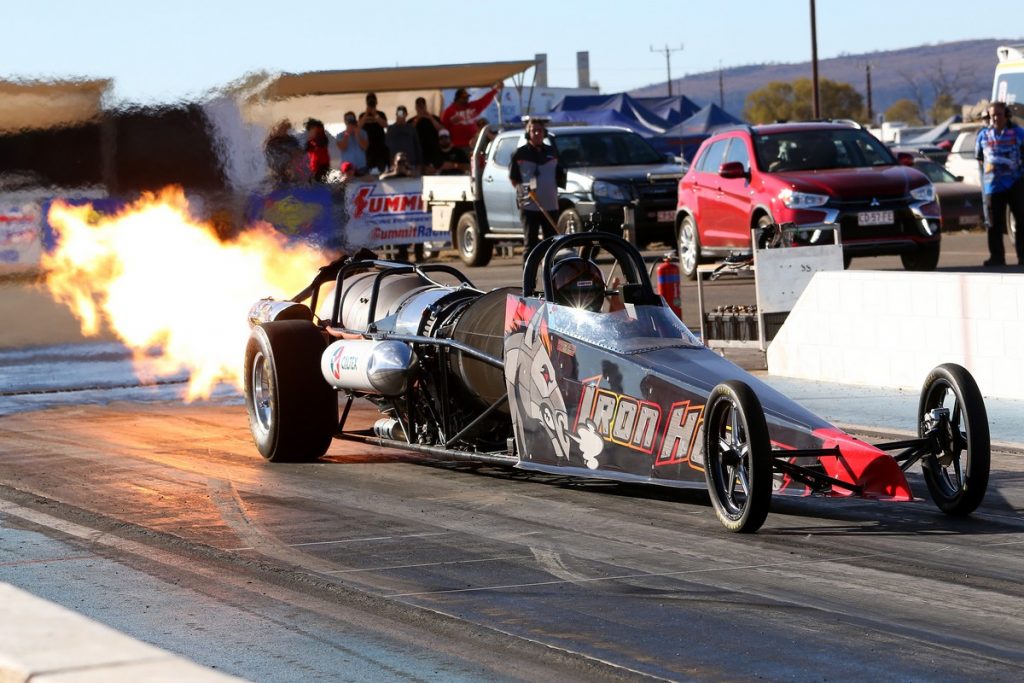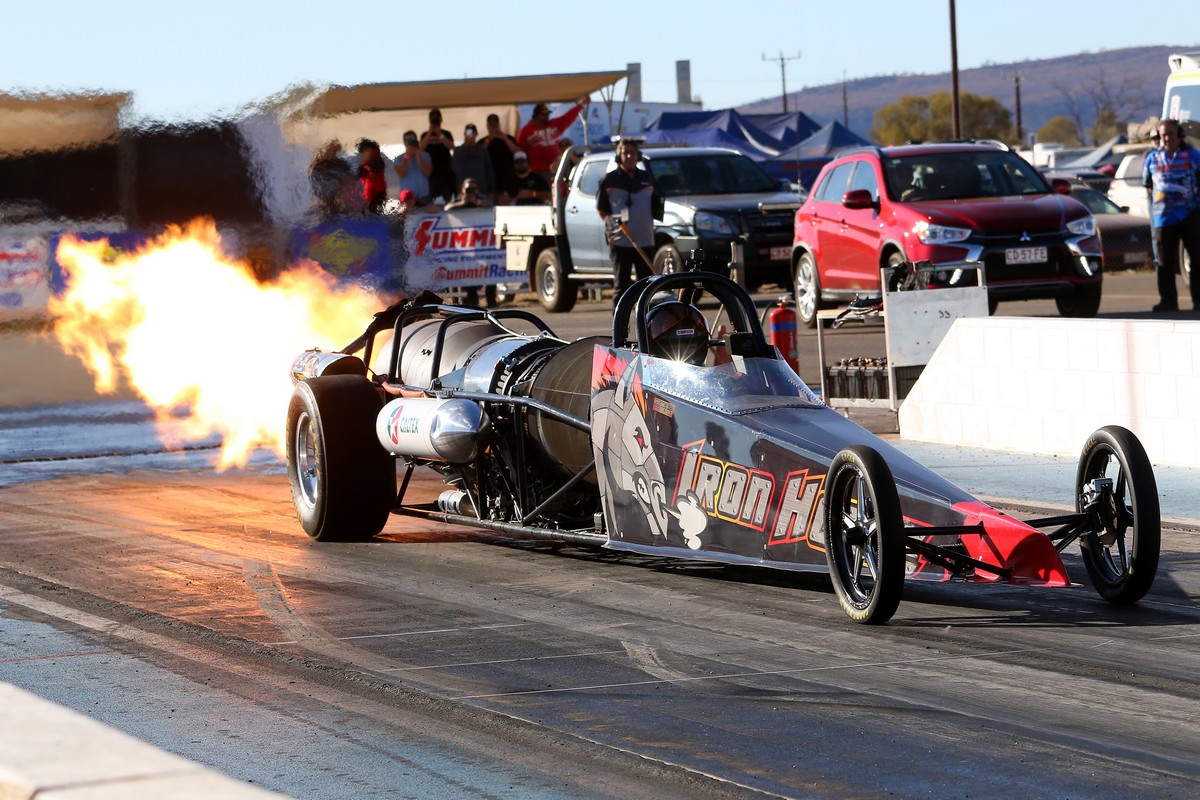 Across both days of the Desert Nationals, the passionate crowd of race goers were also treated to exhibition passes from Top Doorslammer racers John Zappia and Mat Abel; Top Fuel Motorcycle pilots Jay Upton, Danny Rickard and John Zahra; and Peter de Wit in his popular Jet Car.
ANDRA thanks the Central Australia Drag Racing Association (CADRA), Alice Springs Inland Dragway and all of its volunteers and sponsors for an outstanding racetrack and a well-run event.
The 2019/2020 Summit Racing Equipment Sportsman Series will now travel to Darwin's Hidden Valley Drag Strip for its second round of the season, the NT Nationals across August 9 and 10. For event information, go to www.hiddenvalleydrags.com.au or www.andra.com.au