This weekend is the 4th running of the Desert Nationals, and this year also marks Alice Springs Inland Dragway 10th year in operation.
With the successful completion of Round 1 of the Summit Racing Equipment Sportsman Series, we now prepare for Round 2 one week later. Points are on the board and the Desert Nationals is where racers step up and hopefully extend on their leads.
So what's in store? We spoke with Guy Watts who has been kept busy over the past month or two in preparation for the biggest drag racing event on the Central Australian Drag Racing Association calendar.
"Probably the first thing the racers will notice is the new scrutineering shed that has gone up," said Watts.
"It's a nice big shed that we can store our equipment in, and on Sunday it's where we will be having our post race dinner, which is something we do and finishes off the weekend nicely!"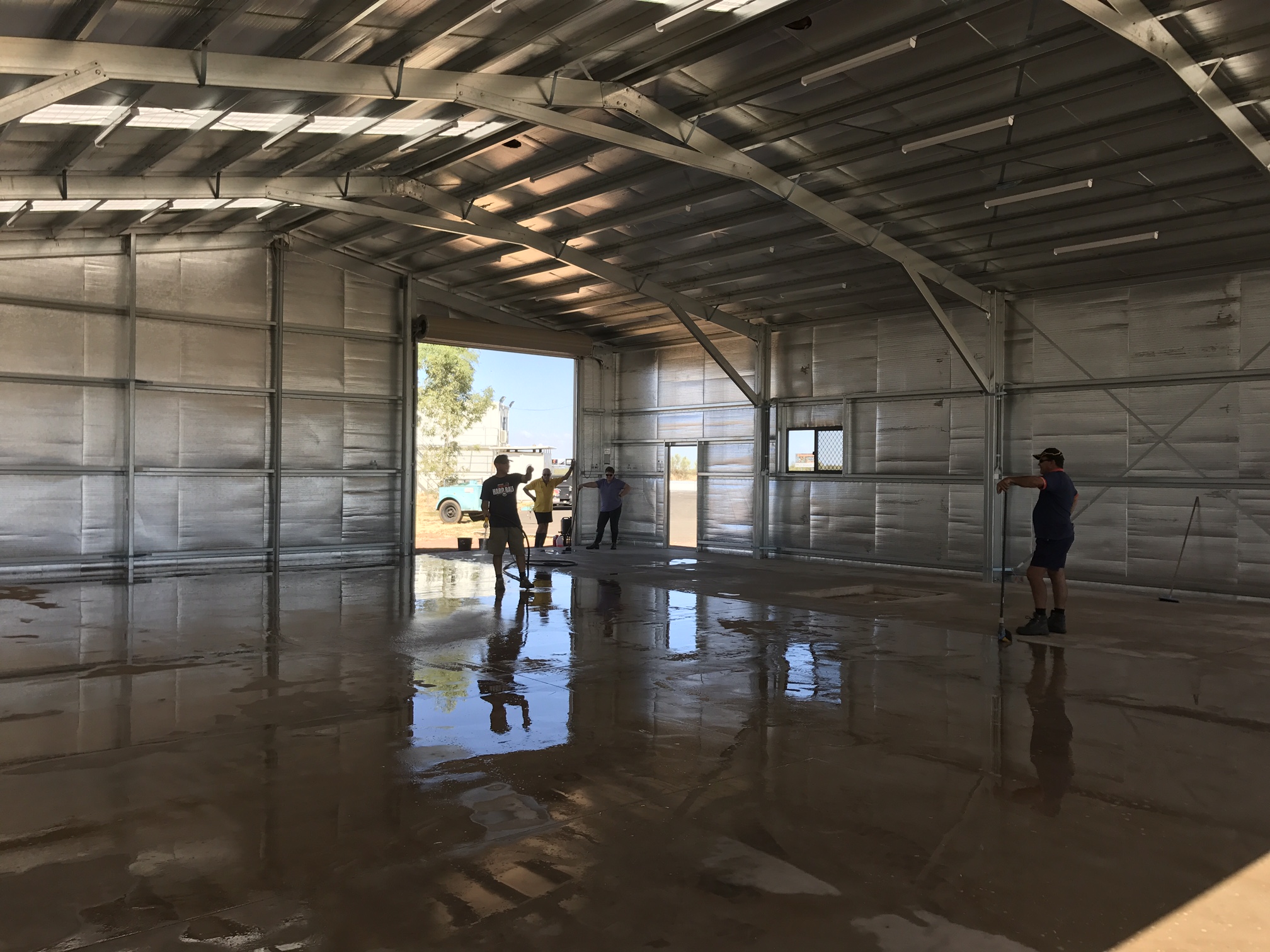 Watts and the CADRA team have been working hard on the racing surface making sure it's up to scratch for Alice's first 10,000 horsepower Top Fuel experience.
"Last year we just couldn't get the track to come around. The weather was cold which is why the Top Doorslammers teams chose to run the eighth mile.
"This year we have spent quite a few months out here and I'm happy to say that it's coming up really nicely," grinned Watts.
"The forecast is looking great. It will be actually hot on Saturday with 30 degrees, and 28 on Sunday.
The Central Australian Drag Racing Association have also been working hard with their promotion for the Desert Nationals.
Watts said, "We have been hammering the radio and papers hard on this event. And with Kelly Bettes in the Lamattina Top Fuel dragster, and strong fields in Top Doorslammer and Sportsman racers, we expect to draw a great crowd.
"Josie and Dan Hodgins have done an amazing job including the display at our annual Alice Springs Show a few weeks ago.
"The team have gone hard with radio, TV ads, flyers and posters. Our local paper did a full page on Kelly, which was great and they have followed up with other positive articles.
"Our biggest crowd came from a Trans Tasman event a while back that featured nitro bikes. We had nearly 2000 people on the hill! We also host the Red Centre Nats burnout comp and that packed out the place, but we can't wait to see what a Top Fuel dragster will bring", ended Watts.

DESERT NATIONALS
When: July 29-30, 2017
Where: Alice Springs Inland Dragway
What: The Desert Nationals features Rd 2 of the Summit Racing Equipment Sportsman Series. The Lamattina Top Fuel dragster is set to rock Alice Springs with Australia's quickest and fastest female – Kelly Bettes behind the wheel. And if that's not enough, Top Doorslammer will be making spectacular runs over the two days.
GOT QUESTIONS
Desert Nationals – Email heavyduty@bigpond.com. Stay tuned to cadra.com.au or check out the Desert Nationals Facebook page.