Alice Springs Inland Dragway may be a regional track out in the middle of nowhere, but over the weekend the Shannons Desert Nationals is the biggest drag racing event for ASID, and with some big names in the pits, all eyes and ears were on this great little track as we moved into Day 2 of the Summit Racing Series eliminations.
Recapping some of the highlights from yesterday, Kelly Bettes drove the Fuchs Lamattina Top Fuel Team dragster to a new track ET record of 5.52 seconds at 182 mph and was promising bigger and better runs today.
Top Doorslammer champion John Zappia was also running some very fast times in his Holden Monaro resulting in a new ET record of 5.79 at 249.74 mph.
And then in the Summit Racing Equipment Sportsman Series, Wayne Talbot had run under the existing AA/MA record of 6.37/219.22 with runs of 6.24 and 6.25 in his Funny Car. All he needed to do was do it all again on race day and the record was his!
Sunday morning opened up with the fifth and final qualifying session under warmer conditions for all Summit Racing Equipment Sportsman racers. Not a lot of changes in the order following yesterday, with some of the faster racers electing to sit the session out. However Super Sedan racer Leon Davies was out, moving local NT Ashley Smith into the top spot with an 8.72 ET at 155 mph in his Chev Camaro.
After speeches, ANDRA's Brett Stevens presented Modified racer Kingsley Kuchel and crew the Best Presented Car and Crew Award thanks to YBI and Summit Racing Equipment.
With two-scheduled Top Fuel passes the Alice Springs fans were eager to see if Kelly Bettes could lay down a four-second pass at 300 mph. Her first attempt in the Fuchs Lamattina Top Fuel dragster saw an early shut off 5.5 pass. Bettes later commented on social media "I tried to give it a pedal but it didn't stick! Going to make some changes for the next run. We want a 4-second run in Alice."
For the final pass of the day, Bettes lined up in the left lane and belted out a wild 4.90 at 297 mph. The team were so determined to run a 4-second pass at the track that Kelly kept the foot planted and wasn't lifting, as seen when she got a tad close to the wall. And Alice Springs went wild!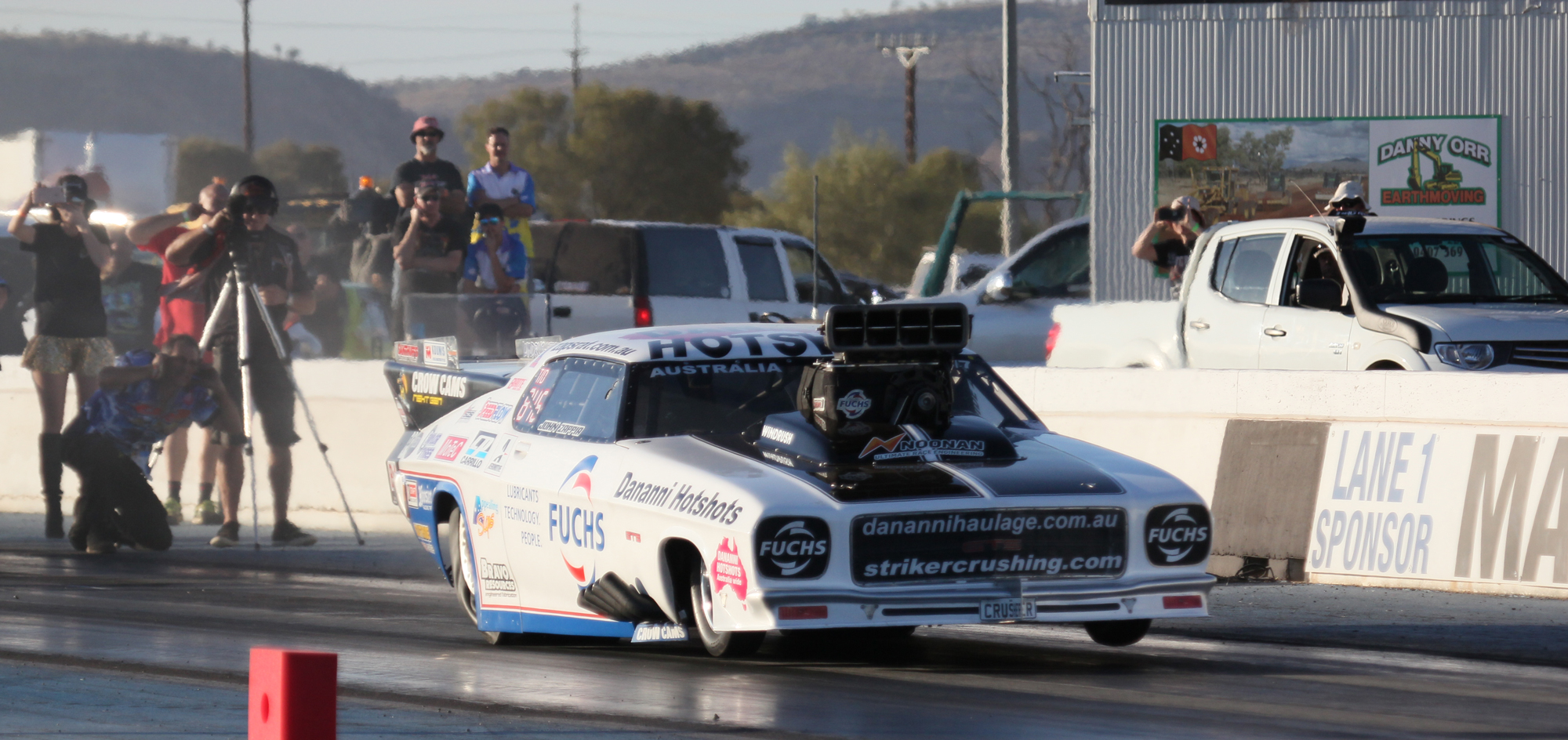 In Top Doorslammer John Zappia and Matt Abel battled it out for finals placing. It wasn't the best of passes for either, however, the Fuchs Monaro crossed the finish line first in 6.26 seconds against a 10-second ET for Abel. Earlier Zappia went 5.94 at 245.79 mph.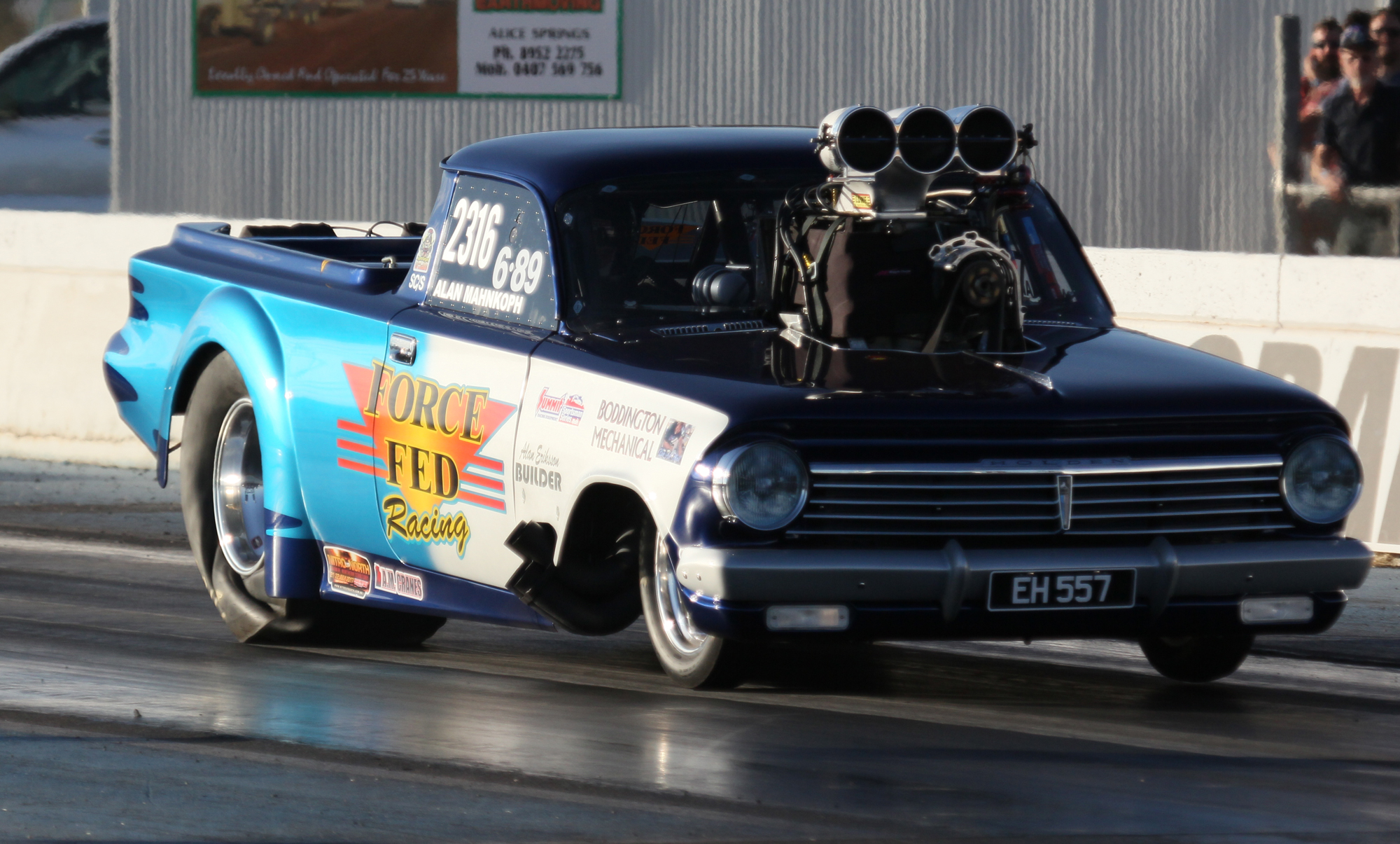 Opening up Round 2 of the Summit Racing Equipment Sportsman Series was Supercharged Outlaws. Top Qualifier Adam Murrihy had a bye run in the first round but was put on the trailer in the second round by Shane Kramer. Darren White from WA had a bye run while Alan Mahnkoph put away Justin Russell's Camaro. In the semis, Mahnkoph had the solo while Kramer put White on the trailer. In the final, the win went to Mahnkoph's Holden ute with a 6.93 on a 6.89 while Kramer broke-out with a 6.95 on a 6.96!
Top Sportsman was dominated by the supercharged Ford of West Australian Jeff Lewis. The top qualifier had a bye run in the first round before defeating Vlado Turic in the semi finals. Turic defeated a red lighting Jason Arbery in the opening round with an 8.088 on an 8.08 dial-in! Meeting Lewis in the final was Greg Damiani who put away Amanda Martin in Rd 1 and had a bye in the semis.
In the final, the reaction decided the winner with Damiani going 0.003 on the tree to a .416 light from Lewis!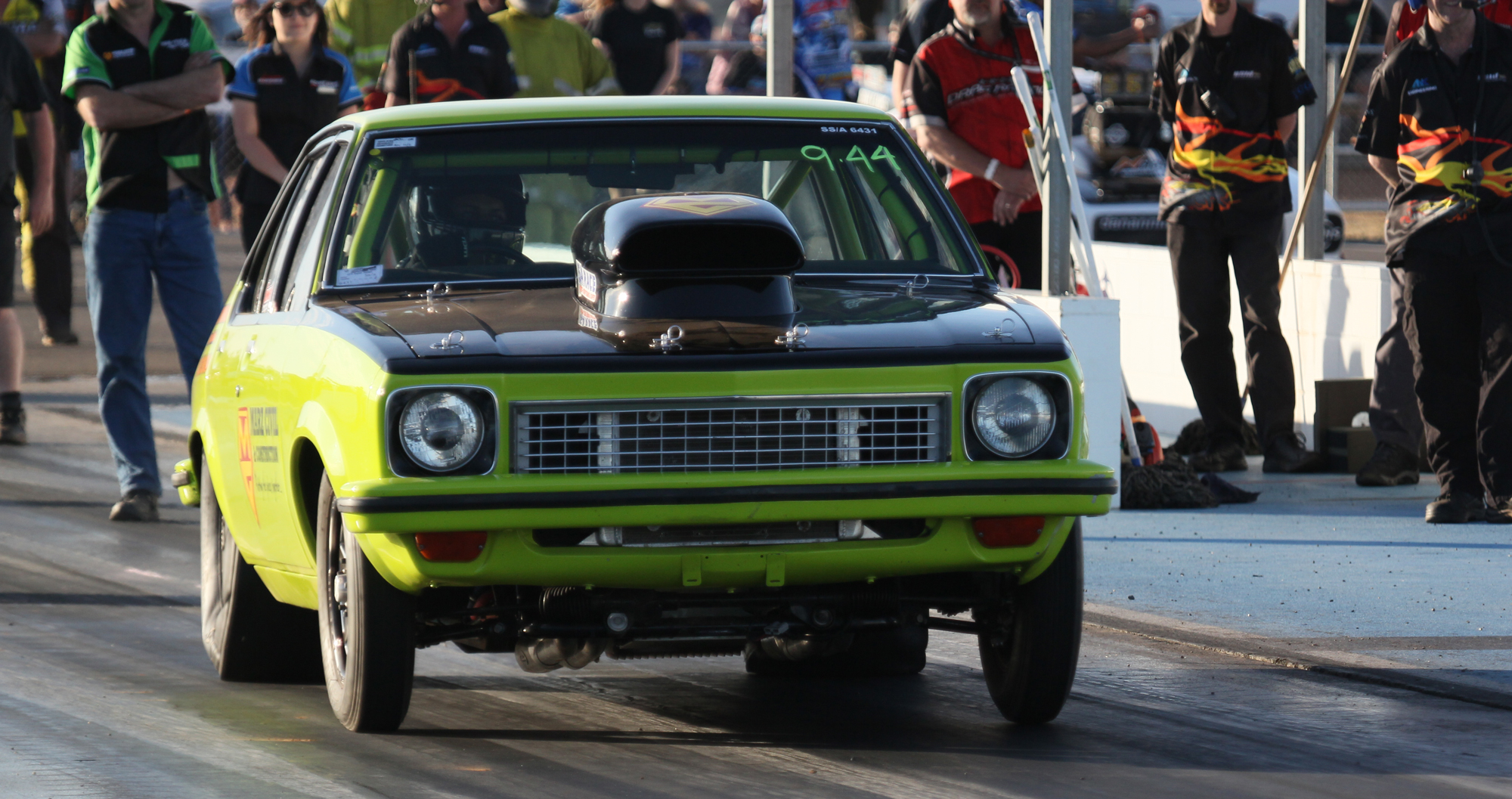 In Super Sedan, the Chev of Ned Karanovic put away top qualifier Ashley Smith in the second round. In the semi finals, Peter Tzokas faced Karanovic and took the automatic win when the '57 Chev went red. Mick Willox had a solo in the semi finals but broke before he was able to accept the tree, leaving Tzokas to solo for the win.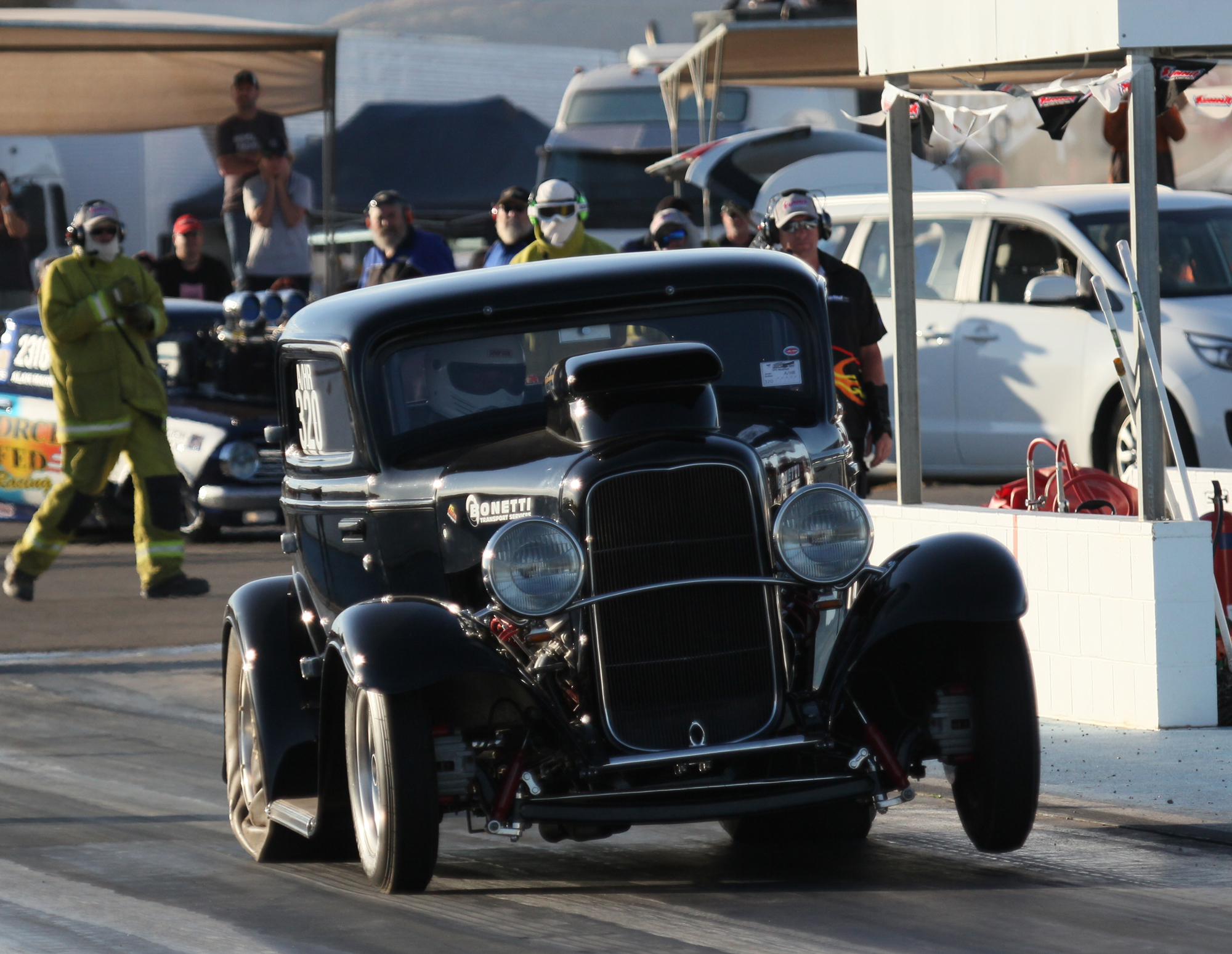 In Modified Eliminator Wayne Talbot picked up a new ANDRA AA/MA record on his first round solo in 6.16 seconds at 235.55 mph. Unfortunately, he went red at the tree in the semis against Bradley Hicks. Sergio Bonetti's 32 Coupe survived the first round when Matt Czerny red lighted over his breakout. Bonetti moved into the finals when his 0.027 light, forced Adam Mundy to break out. In the finals, Bonetti took a popular win with the fans with a 10.65 on a 10.20 dial-in the to an 8.90 on an 8.05 from Hicks.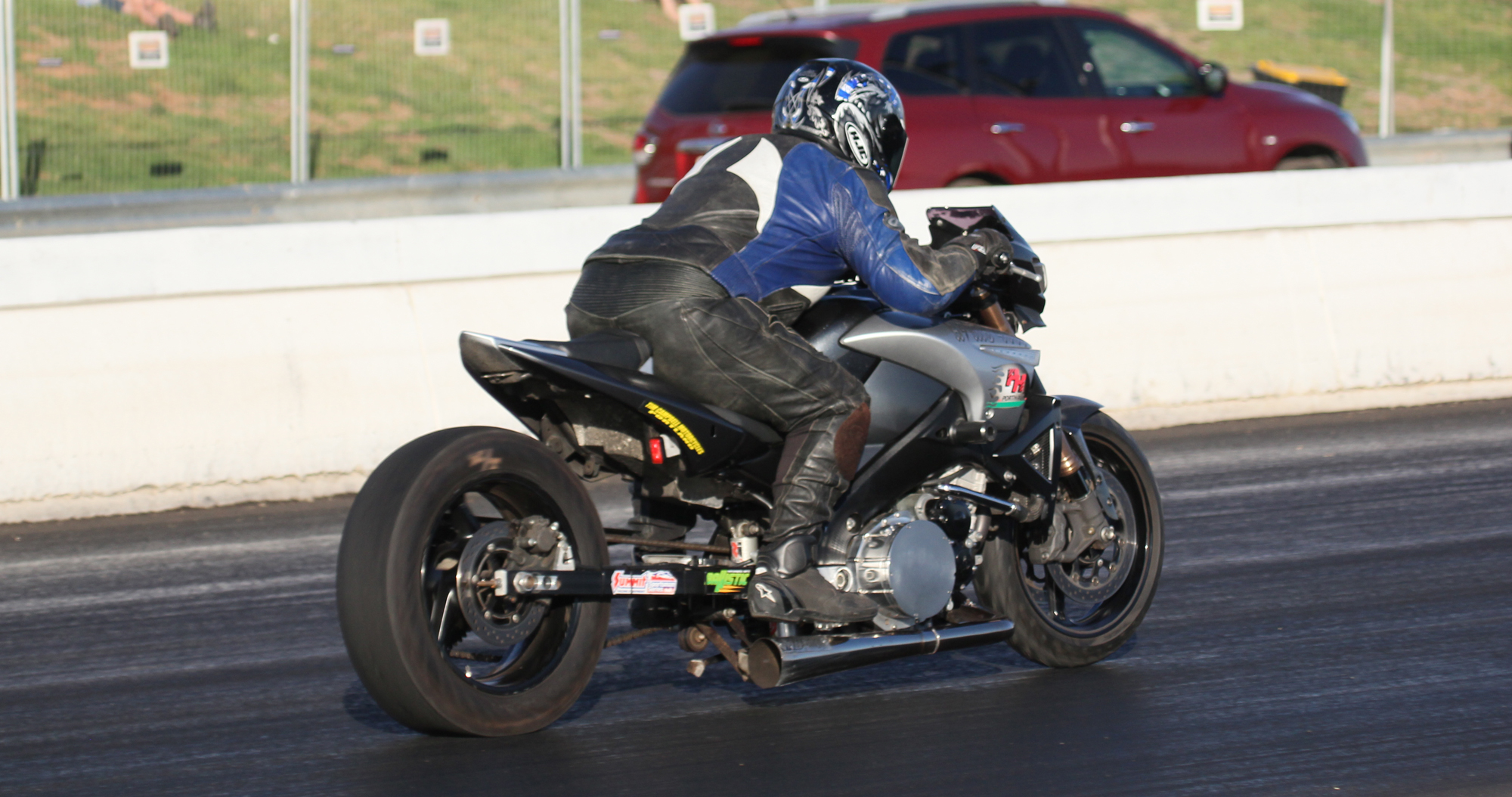 Modified Bike semi finals it was Gavin Dohnt on a solo having defeated Malcolm Price and Gordon Crawford earlier. Top qualifier Danny Rickard was looking good for a finals appearance but red lighted against Johnny Ireland in the semis. The final saw Dohnt take the win thanks to a 0.082 reaction and a 9.659 on a 9.54 dial-in.

In Super Street John Kapiris, who was doing double duty also in Super Sedan, knocked himself out with a red light in the semi finals against top qualifier Robyn Phillis. Meeting Phillis in the finals was Harry Harris. It was a tough race with the reaction in favour of Harris (0.076) to a 0.105 from Phillis. At the stripe, Harris took the win with an 11.64 on an 11.62 to a 10.502 on a 10.50.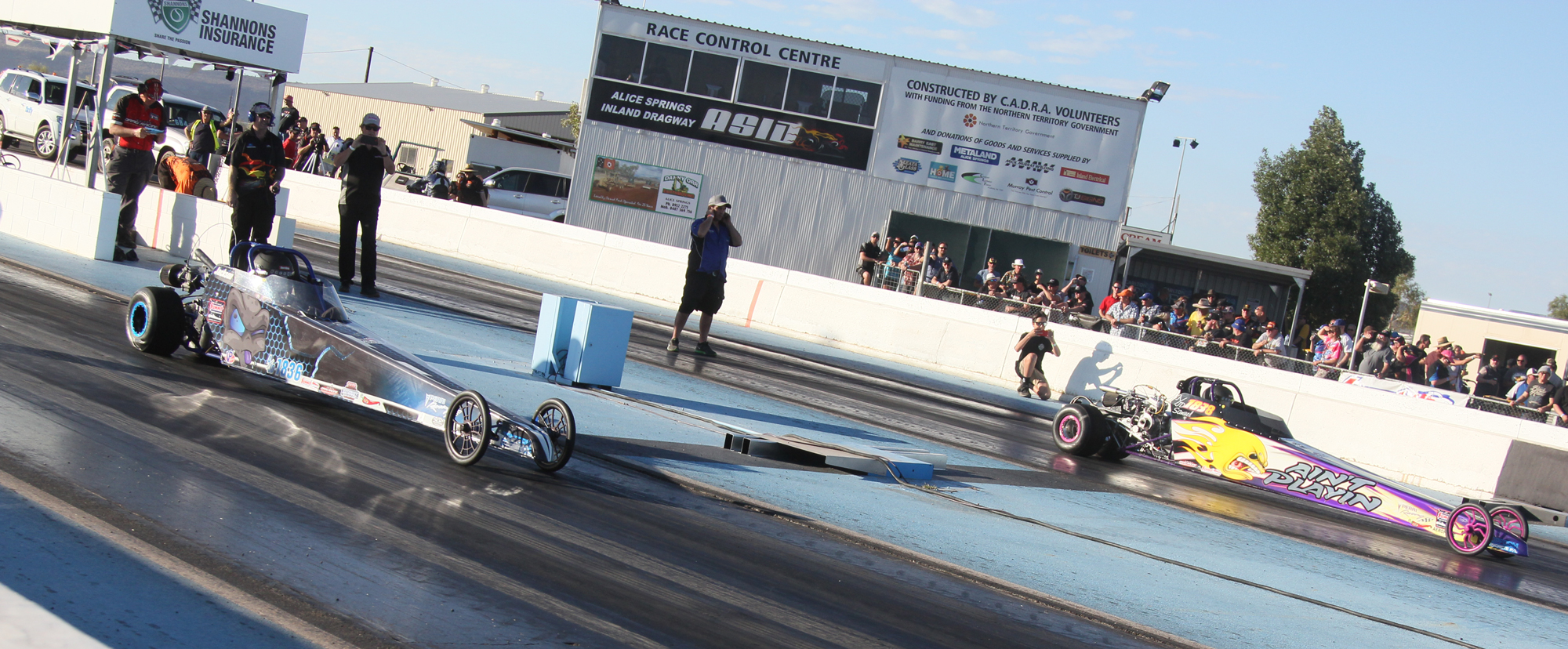 Summit Racing Equipment Junior Dragster came down to an all brother final between Samuel and Jackson Perri. As the tree came down in Samuel's lane he went red handing Jackson the automatic win.
For Full Results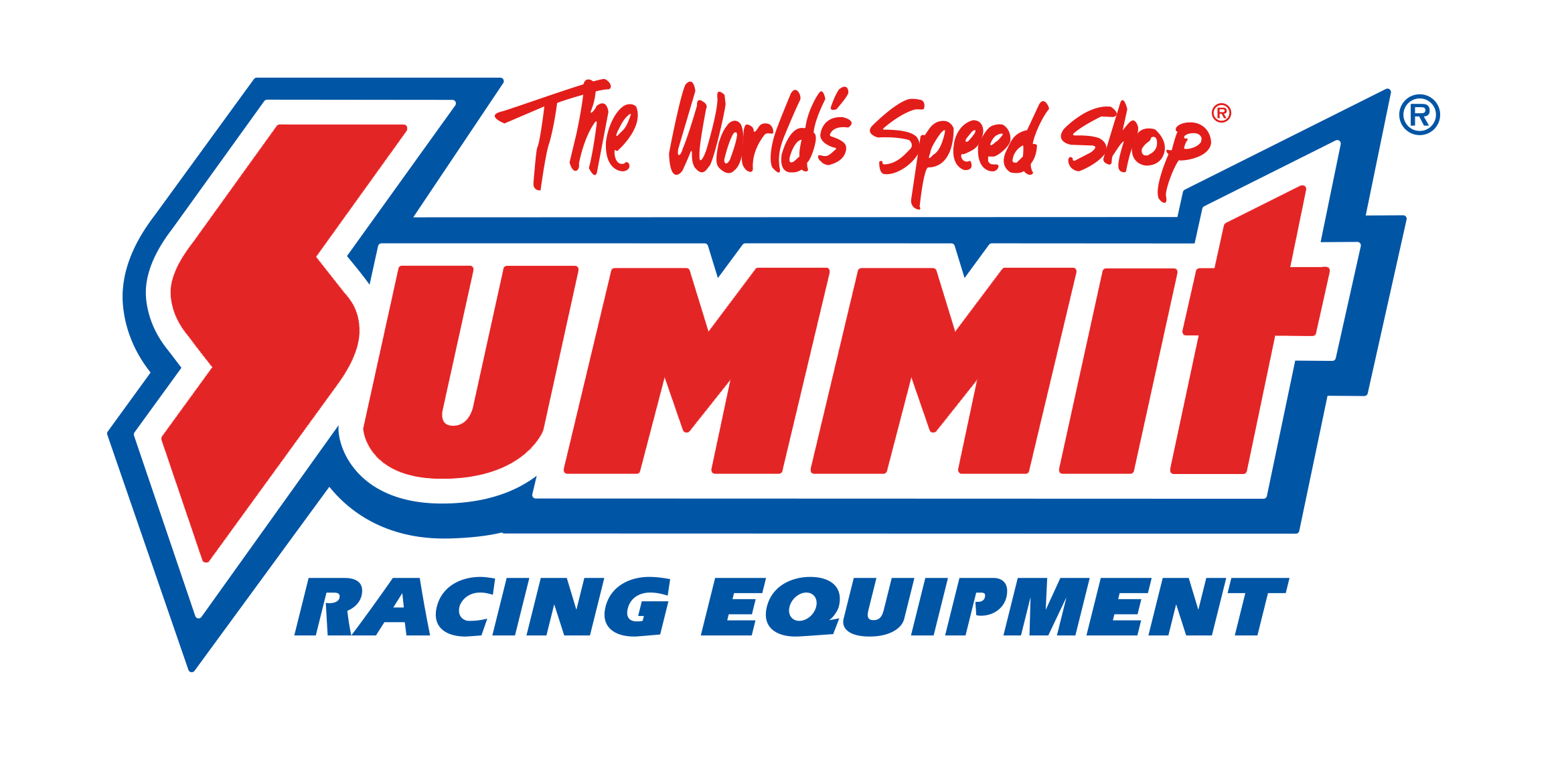 The Summit Racing Sportsman Series now moves to Mildura for Rd 3 on September 23-24.