Aussies Mathew Leonard and his brother Warren travelled to the Boise Nightfire Nationals recently all the way from Adelaide in South Australia. Now, after a quick change from running nitro back to alcohol, they are preparing for more racing this weekend at Salt Lake City's RMR Raceway.
While at the Boise Nightfire Nationals, they brothers and their crew competed in the 6.0 Fuel Altered Class, with Mathew driving the NitroRat Fuel Altered to a best time of 6.118 seconds at 230 miles per hour to qualify third fastest from a fiedl of nine cars.
"For only our first full pass and fifth pass in total running nitromethane, I was pretty happy with how the car performed," Mathew said.
Unfortunately for Mathew, the lower end of the engine suffered some damage.
"I backed the motor down a good amount to get it down the track, after inspecting the car after the 6.11s run we found that main caps two, three and four had split down the outer section where the side bolts come in," Mathew explained.
"We could have run the engine again but with another event coming up across the 23rd to 26th of August in Salt Lake City, I decided it wasn't worth causing more damage just to pad my ego by running nitro! I'm not going to lie, running nitro is pretty bloody awesome though!"
The team stripped the car and motor and had new main caps installed within 48hrs. They then converted the combination back over to Alcohol to run in the Competition Eliminator bracket this weekend and now the team reports it is all back together ready to compete at the double divisional event at the RMR Raceway in Salt Lake City.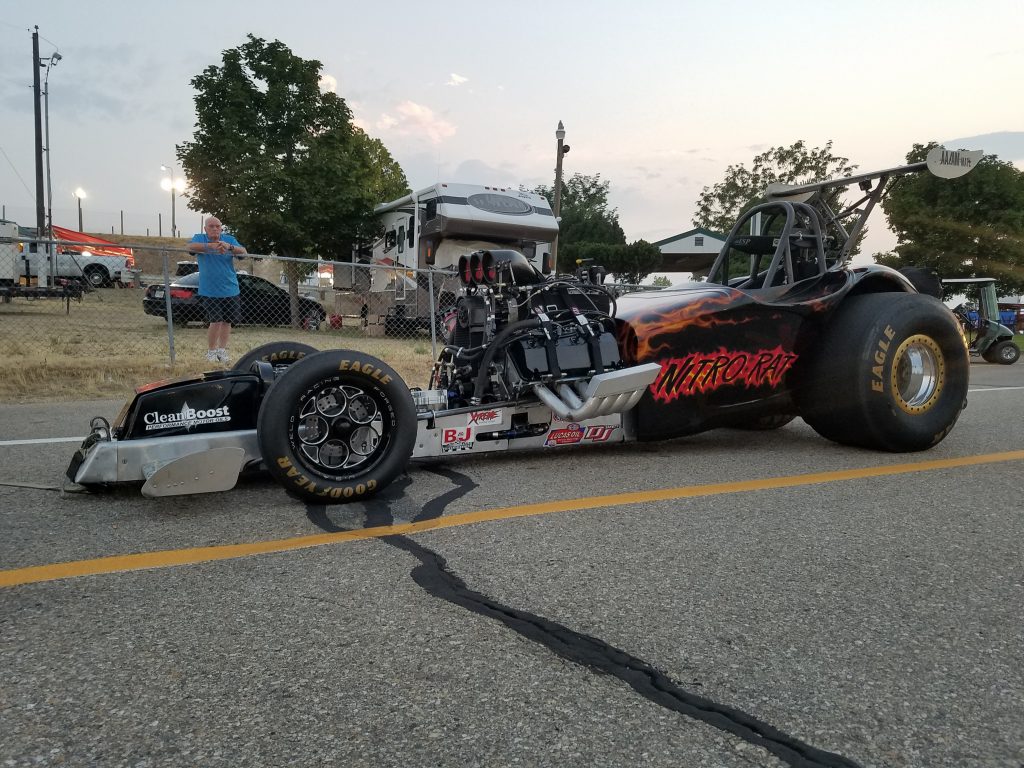 "With us losing the track this year in Salt Lake City to make way for more warehouses – because we always need more empty warehouses – I wanted to make sure we were there for the track and to have a great send off for all the people that have supported me over the years while putting on a good show for the crowd," Mathew said.
"It's a double event, so we will be qualifying on Thursday before eliminations on Friday. Then the event two qualifying is all day Saturday with round one Saturday night before the rest of eliminations goes into Sunday. This gives us two chances to get an NHRA Wally trophy."
Mathew notes that of course this all couldn't have been achieved without the help of a great crew.
"The team have done an awesome job to not only get the car ready to run nitro but also repair the engine and get it converted over to Alcohol in such a short time," Mathew said.
"Warren, Mike, Scott and Cory busted there butts to make sure we were going to be ready.
"Dave from Dave's Complete Auto went above and beyond to get the block back in time for us to go play again. With the help from Cleanboost, B&J Trans, Gabel Group, Angry Goat, DJ Safety and our families, we get to keep going fast."
To follow along with all of the action this weekend for Leonard Brothers Racing, be sure to check out the 'Mathew Leonard Nitrorat Racing' facebook page by clicking here.
PHOTOS SUPPLIED BY LEONARD BROTHERS RACING