Nine years ago, Shane Walker decided to move from his home in Tasmania to Victoria so that he could chase a national ANDRA championship. That dedication paid off last season when he secured his maiden Summit Racing Equipment Sportsman Series National Championship in Modified Bike. But that wasn't enough for the dedicated racer, who instead of resting on his laurels, kept pushing forward to ensure he secured back to back titles by taking out the 21/22 championship chase.
Now that some time has passed, has it sunk in that you are not only the 2021/2022 National Champion, but a two-time champion?
To a certain degree yes, but I'm still pinching myself!
My first championship was a dream come true last season, but for this one I was under a lot more pressure. To do it back-to-back is amazing.
What does it mean to you to have achieved this amazing feat?
It won't change my life, but inside it is very satisfying as it puts me in some pretty elite company, and amongst racers I have looked up to and respected for a long time.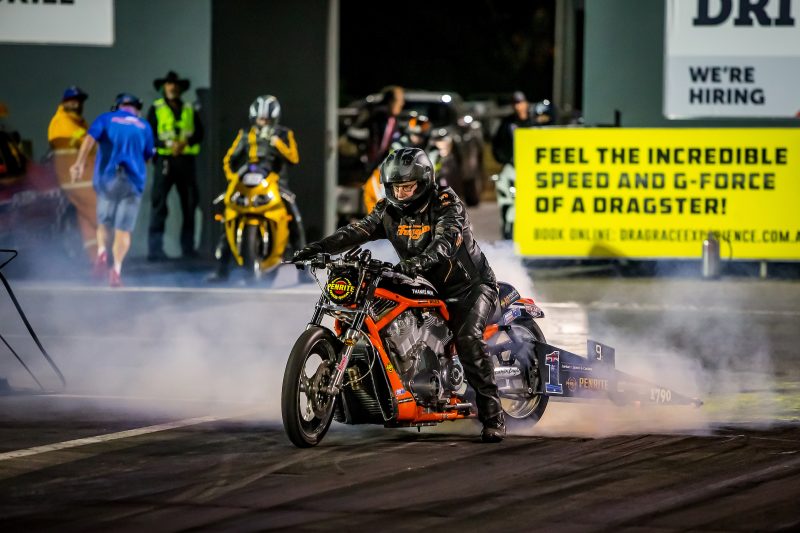 Your two titles have come back-to-back – what is the secret to your success?
A little bit of perseverance, a bit of self-belief, and a whole lot of LUCK!!
Tell us about your plans to go for number three?
Well, I did say to my wife Monika that win, lose or draw I would play at home in Victoria next season, but we have landed a new sponsor and Mark Hunt has offered us a ride to Darwin and Alice Springs for the first two rounds so it looks like semi-retirement has gone out the window!
How confident are you of being able to secure a third title?
Not one bit! This can be a cruel sport and with more rounds available come more opportunities for me to stuff up.
Why do you choose to compete in the Modified Bike category? Do you have plans to try other classes?
Modified bike is affordable for us while being a challenging class with some very good racers, so I have no plans to change classes.
What was your favourite event of the 2021/2022 season and why?
The Grand Finals, because I took a big gamble and it paid off.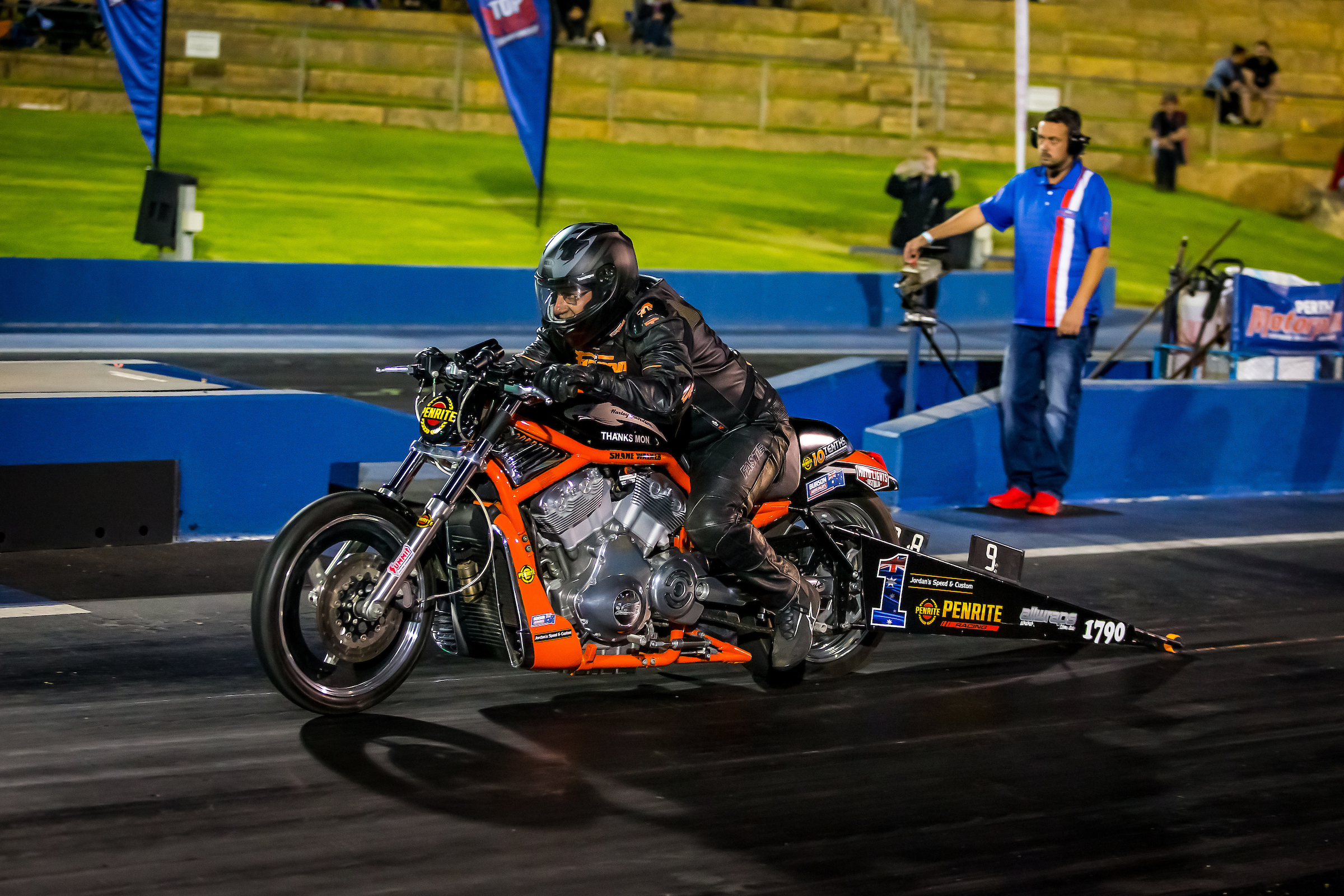 What was the highlight of your season aside from taking out the title?
Racing in Perth, what a venue, plus I had two WA mates who were more excited and nervous than me crew for me and bring all the creature comforts I couldn't to the track.
Who would you like to thank for the roles they have played in your title season?
My wife Monika, her support and understanding is incredible; Gordon Crawford for getting the bike to Perth at such short notice (10.30pm at Mildura we decided to go to Perth) and for giving me a bed; Andrew Madsen and Aaron Dickson for crewing (top job guys); and Mark Hunt (Huntsman Racing) for bringing the bike back all the way to my place in Bacchus Marsh saving me a trip to Adelaide, what an absolute legend.
Also thank you to my sponsors, Penrite Oil, Jordans Speed & Custom, Allwraps, MotoLights Australia, and Burson Auto Parts.
Thanks also to ANDRA for persevering through the COVID difficulties, Summit Racing Equipment for their continuing support of the series, and the sponsors, officials and volunteers at every track we race at, we can't do it without you.
How did you get into drag racing?
It feels like it is too long ago now to remember!
My first race was in Tassie way back in 1995, on my street Harley. My first season was the 1996/97 season in Tassie on a 500cc Honda. I had organised a Street Harley class in conjunction with Heavy Duty Magazine at Tarmak in Tassie as I was their Tassie rep at the time. At the last round for the season the winners and placings were all decided so I entered for a bit of fun on my Heritage and won! And I have been broke ever since!