Peter Tzokas raced through for his second Super Sedan Summit Racing Equipment Sportsman Series title recently, with the hard-racing larrikin from South Australia topping off his title season with a final event victory in Perth.
How did you get into drag racing?
I grew up in Virginia in South Australia, just down the road from Adelaide International Raceway. AIR was a real highlight of our area – we weren't allowed to travel far back in the day, but our parents would let us go as far as the Raceway, so going to the drags was the main outing we had. Dad would have us working on the farm and we could hear the drag cars going in the distance, so we would work twice as quick so we could get let out to go to the races!
The first event I ever entered was at Alice Springs Inland Dragway and it was my first time in a race car, and I accidentally won the event! That was about five years ago now and it was purely by accident, I didn't even realise I had won it! That has certainly been a highlight for me, alongside winning the Summit Racing Equipment Sportsman Series title in what was only my second year of racing.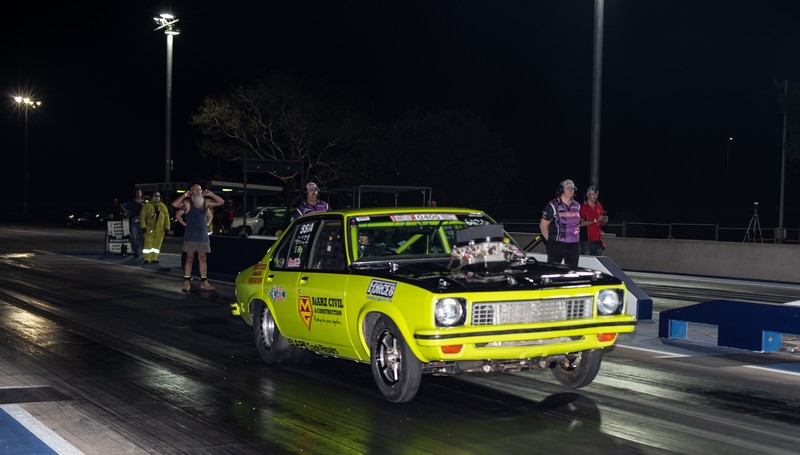 Why do you choose to compete in the Super Sedan category?
I have been racing in Super Sedan for around five years, and in those five years, I have come home with two championship wins, two runner-up results, and one third place, so I think that is all right!
I like it because it is a highly competitive field, and it is very well supported at each track.
What was your favourite event of the 2021/2022 SRESS season and why?
The Darwin and Alice Springs trip is always my favourite, we take two weeks up there and it is always great fun.
Now that some time has passed, has it sunk in that you are a two-time National Champion? What does it mean to you to have achieved the title this year, and to claim your second title?
It has sunk in. It is something no one can ever take away from me, I won the championship, and it is in the history books forever. People can always say you were lucky the first time, but if you have done it twice no one can say anything, you know? It does mean a lot also to knock Martin Mirco off his perch, he is a very tough racer and he had two in a row, and I couldn't allow him to get three.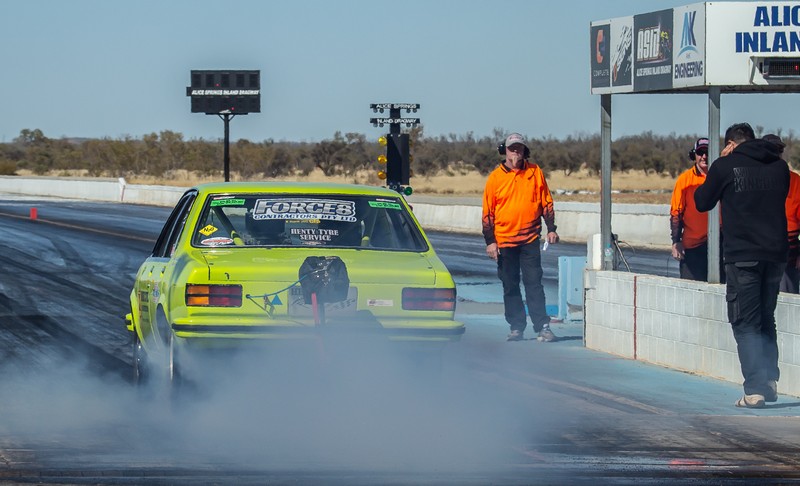 What was the highlight of your season aside from taking out the title?
Just the camaraderie between all the racers, and travelling with the guys. That is always the highlight of our season, the travel. The racing is just a by-product of the fun we have on the road.
What are your plans for the upcoming season?
I am going to slow down a little bit, I might not do the whole season this year. But like I said, that's a "might"…I am starting off in Darwin and Alice Springs and we will see where the wallet lets us go.
Who would you like to thank for the roles they have played in your title season?
First and foremost, my wife, who is also my crew chief, and looks after the car. My crew, we had some different crew this year as the crazy cat lady couldn't come to some events, so thank you to Murat, Jack, Johnno, Fiona, Nicholas, and Joey. And also, thank you to my sponsors, Marz Contracting, Force8 and Never Late Freight. Thanks also to Kevin McIvor and his crew for travelling around Australia with me, all the other Super Sedan racers, and to ANDRA and Summit Racing Equipment.