Craig Baker secured his third Summit Racing Equipment Sportsman Series National Championship in the Modified bracket, even though he didn't make the trip across the Nullarbor for the EGT ANDRA Grand Finals.
Although unable to make the journey West for the season finale, Baker had secured enough points from other events – including a win at Darwin's Hidden Valley season opener and a runner up spot at Portland in December – to take out the title.
How did you get into drag racing?
I first started going to Friday night street meetings at Melbourne's Calder Park Raceway in the early eighties with my brother David.
We went along almost religiously to those Friday night meetings, and then to a few ANDRA bracket rounds at pretty much the same time. I started seeing the Dragsters, Funny Cars, and Altereds that are unique to the sport and loved the idea straight away.
Walking through the pits and chatting with all the racers as a teenager, I knew I was pretty much hooked. Having friends involved in Speedway and seeing their purpose-built race cars, I kind of thought that this made the most sense. Putting a mildly modified motor into a light weight chassis was the cheapest and easiest way of going fast and getting into the sport.
Why do you choose to compete in the Modified category? Do you have plans to try other classes?
While I would love nothing more than to step up into other categories and brackets, I even had the dream of running Top Alcohol in those earlier days, I am very comfortable in Modified at the moment and enjoy the fun and comradery with the fellow racers at each event.
I know that there's racers out there that love nothing more than pushing their cars to the limit, trying to go faster and quicker with each run. We do really run things on a pretty tight budget, and I know we'll never be the fastest, but luckily for me that's not the only thing that the bracket is about. Its dial-your-own, and to me that's all about cutting a great light and being as consistent as possible run after run.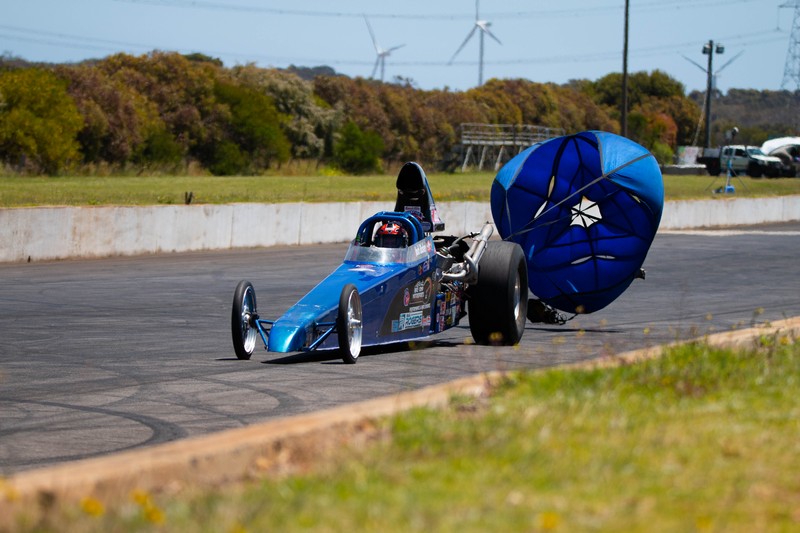 What was your favourite event of the 2021/2022 season and why?
With everything going on in the world back in the middle of 2021, I thought that maybe it was time to escape via a road trip, so I headed off on my own to compete in the opening rounds of the new season at Darwin and Alice Springs. The "Central Swing" was something I wanted to tick off the bucket list and if there was ever a time to hit the road for a few Drag Racing events, then this was the perfect time for it.
That three weeks away racing were no doubt one of the highlights of my racing career so far, and Darwin was certainly my favourite event of the season. Not just because I came away with the win, but I think also because of everything we did just to get up there – the whole adventure of travelling over 3000kms each way really forces you to make the most of it all.
It was anything but a easy run though. Upon arriving at Darwin, I learned that my crew were unable to board their flight due to stricter COVID restrictions placed on travellers from Victoria. I enlisted the help of Dan Hodgins from Alice Springs, and after sorting a few electrical gremlins the car and I did what needed to be done. From there it was on to Alice Springs and unfortunately no points were awarded for the class due to the low competitor numbers, but I still ran in Modified as an exhibition class and ended up hurting the motor. Going into a four-month lockdown in Victoria soon after gave me the opportunity to get things back together, and virtually a new motor went back in between the chassis rails thanks to the generous support of Shane Baxter from Lakeside Automotive.
Now that some time has passed, has it sunk in that you are a three-time National Champion? What does it mean to you to have achieved the title this year, and to claim your third title?
As sportsman racers, you generally start planning the season early on and decide which events the finances and annual leave will allow you to attend. Anyone wanting to have a genuine crack at a Championship knows that you need to come out swinging and get those early points. Having the 50% travel bonus for Darwin and Alive Springs makes these events even more attractive. We kicked off the season determined to give it everything, but to also make sure that we had as much fun as we could along the way. Hurting the motor at Alice Springs was a real downer, but then having that extended break due to Covid lockdowns along with the encouragement from those around me to finish what we'd set out to do inspired me to keep going. I think this season's achievements are as much a reward to those around me for encouraging me to keep going as what it is personally to take the title – and I can't thank them enough.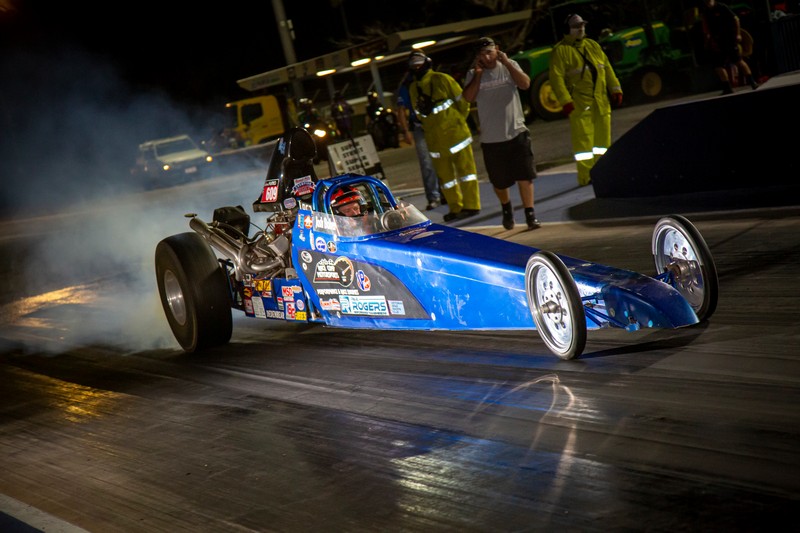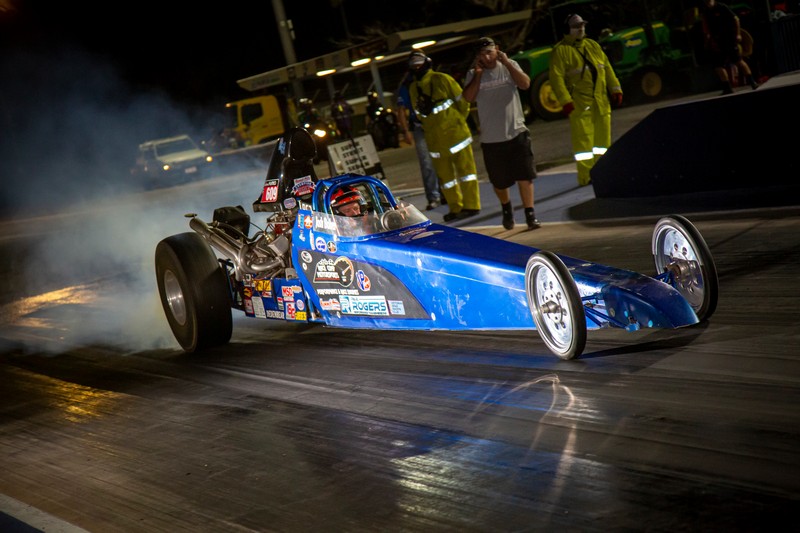 What are your plans for the upcoming season?
What the next season holds is anyone's guess, but with the recent changes to ANDRA divisions and borders it becomes even more important to get points on the board as early as possible. Starting a new job, I really don't think that Darwin will be possible this season but I haven't ruled out Alice Spring's Desert Nationals. I actually would love nothing more than to see Josh back in the seat, but after having so much fun myself last season Josh might just have to wait a bit longer!
Who would you like to thank for the roles they have played in your title season?
I would like to thank Paul Rogers Performance Transmissions and Lakeside Automotive for their ongoing support along with Summit Racing Equipment and the Australian National Drag Racing Association for their continued support of the series.
I would also like to thank my young son Tim for all of his help over the season. Along with the ANDRA Championship rounds, we did around ten events for the season. For the most part, it was only the two of us packing up and heading off to each of those events. But most of all, I want to recognise the unconditional support of my wife Audrey for taking care of things on the home front so that I can follow my passion for Drag Racing.