The Zappia name has been well known in drag racing circles for years now, thanks to Top Doorslammer legend John Zappia. But now, there is another national championship winning Zappia making waves, with John's nephew Brodie Zappia claiming his first Summit Racing Equipment Sportsman Series Junior Dragster National Championship recently, alongside his third consecutive WA state title in the junior bracket.
The young racer is already plotting his title defence in what will be his last season in the Summit Racing Equipment Junior Dragster ranks, while planning his next steps in the sport he loves so dearly.
How did you get into drag racing?
I got into drag racing at a very young age through watching my uncle, John Zappia, race in his 1971 HQ Monaro Top Doorslammer. I travelled around Australia throughout my childhood watching him win championships, and I always wanted to be like him one day. That day came on November 8th, 2013, when we had the opportunity to lease a Junior Dragster off a good friend of ours, Peter Matulovich. After I completed licensing, thanks to my late Grandpop, George Green, we were fortunate enough to be able to purchase the car from Pete. I've been addicted ever since.
Why do you choose to compete in Junior Dragsters?
My parents asked me whether I wanted to do Go-Karting instead, and I'd had a play around on some dirt bikes that some of my friends owned, but I insisted that I wanted to be like Uncle John and do drag racing.
What is next after your Junior Dragster career draws to a close?
For the 2022/23 season, I plan to travel to Darwin to remain eligible to compete in Juniors for another season, as my 17th birthday is at the end of August, before the start of the Perth season. I've already been fortunate enough to have a few skids in my Dad's VFII SSV Commodore, on Whoop Ass Wednesdays with my ANDRA Off-Street licence, running a best ET of 12.06@188kmh so far. In the coming season, I'll be keeping an eye out for potential cars for my next step. I'm not too sure what my next category will be just yet, all I know for sure is it won't be the Doorslammer for a little while yet.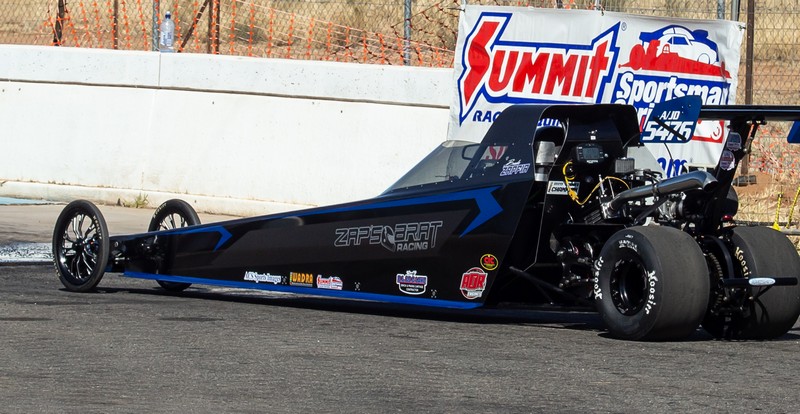 What was your favourite event of the 2021/2022 season and why?
My favourite event by far of the 2021/22 season was the ANDRA Grand Final held across April 8/9. Not only was it the meeting where I sealed my first Summit Racing Equipment Sportsman Series National Junior Dragster Championship, but it was also the meeting I secured my third back-to-back WA State championship, leading by 120 points over second place. Receiving two ANDRA Gold Christmas trees has got to be the highlight of the event. I've seen my uncle collect two trees at one meeting before, and I've always wished that I could one day do the same…now I can say that I have!
Now that some time has passed, has it sunk in that you are the National Champion? What does it mean to you to have achieved the title?
No, I am still in disbelief about the whole weekend! To win the championship – I cannot put into words the way I'm feeling. It makes me feel so relieved knowing the countless hours spent in the garage, the many weekends and Friday afternoons perfecting both myself and the car, the time, effort, and money that it cost my family to travel around Australia for me to be able to compete in the championship, the feeling is insane. This title is a true showcase of the hard work and dedication of my parents, my sponsors, and supporters, and I suppose myself, over the last nine seasons. I can't thank the people around me enough, for believing in me and pushing me to do my best.
What was the highlight of your season aside from taking out the title?
The biggest highlight of my season aside from The Grand Final would have to be my win at the 2022 Twilight Nationals. A split-second decision after a third-round loss at the Westernationals, meant we had a long drive to Mildura, but it was a no brainer. So, we packed our coaster bus and trailer, and headed across the Nullabor to give me the best chance at the Summit Racing Equipment Sportsman Series Championship. The 6000km round trip definitely took its toll, especially with some fuel prices being $2.90/L…but the long hours driving, and the large amount of money spent turned out to be worth it in the end. I came away with Top Qualifier and the Event win, giving me 300 points coming into the Grand Final.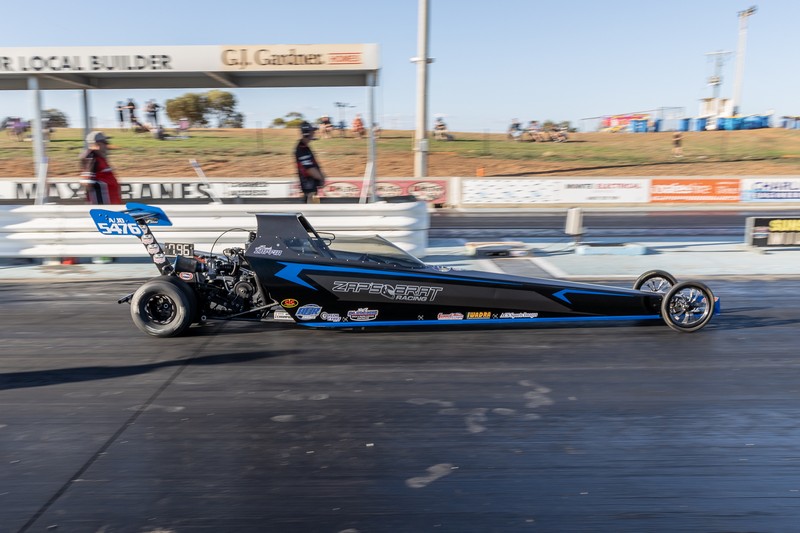 What are your plans for the upcoming season?
My plan for this season is to continue racing the Junior until I age out. I've still got lots of room in the car with it having a 22" wide roll cage, and plenty of room to the top of my head. To be able to continue next season in Juniors, I need to go to Darwin or Alice Springs in July for the Top End Nationals or the Desert Nationals to stay eligible to race. If I don't compete at either of those two events, then I need to step out of the Junior and find something else to race, as I turn 17 later in the year.
Who would you like to thank for the roles they have played in your title season?
Firstly, I'd like to say a massive thank you to my parents, Lia and Richard, for everything that they've done for me and allowing me to do what I do. We spend days on end at the track, driving across Australia and taking time off for me, I'm unbelievably grateful for the opportunities they've given me so I can follow my passion. To the people who have supported me, helped me, and sponsored me. Thank you all, as none of this would be possible without you. In particular I would like to recognise:
John Zappia from Zappia Racing "ZR1"
Mike Sprlyan from ACS Sports Images
Scruffy from B.L. & S.G. Lake Brick Cartage
Paul from Competition and Industrial Coatings
Aaron Deery from ADR Engines
Ken from Taylor Tyres Naval Base
Josh McClennan from Illusion Vinyl Wraps and Graphics
Peter Matulovich, Mike Naylor and Mick Osborne
All the WA Junior Racers
WCJDA (West Coast Junior Dragster Association)
WADRA (Western Australian Drag Racing Association)
ANDRA, Evolve and Summit Racing Equipment for their support of the Junior Dragster category.