Craig Geddes is the most successful ANDRA sportsman competitor with no less than eight national titles.
The last six of these championships have been secured consecutively, a testament to Geddes' position as the racer to beat in the Competition ranks recently while showing no signs of slowing up anytime soon.
Now that some time has passed, has it sunk in that you are not only the 2021/2022 National Champion, but the most successful ANDRA competitor in history with eight national titles?
It is an absolutely amazing feeling to have won another Championship. I still have so much passion and motivation for this amazing sport and even though we have just won this one, I am already looking forward to the next ANDRA/Summit Racing Equipment Sportsman Series season being announced.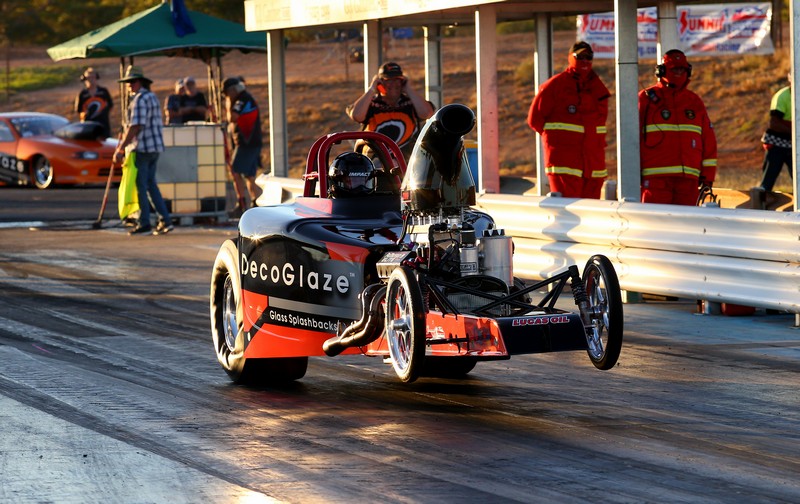 What does it mean to you to have achieved this amazing feat?
To be recognised as Australia's most successful Sportsman racer is next level and something very difficult to comprehend. I hold so many other racers in high regard and to be respected like them is an honour. Obviously, it is not possible without great support from my family, crew, sponsors, and supporters.
To be a successful and respected racer is an absolute honour for me as it proves anyone can do it. I still remember very clearly standing on the fence at Calder Park as a young guy just dreaming about how one day, I want to find a way to have a car and start racing.
Six of those titles were in a row – what is the secret to your repeated success?
I put most of our success down to having a car that can always run close to the record and being super reliable. I have full faith in the car and crew, knowing we can put up a great fight in any race.
Our team also ensures we are having a great time together regardless of what's happening around us. The success is a by-product of having nice equipment, a positive attitude, being organised and enjoying what we do.
Tell us about your plans to go for number nine?
We will certainly be trying again to do as well as we can next season. We are looking forward to seeing the next ANDRA calendar so we can plan early and be ready to go.
How confident are you of being able to secure a ninth?
We will be giving it our best shot shooting for a ninth Championship using the same process as the previous ones. I am confident we can do really well wherever we race and hopefully we can gain some points nice and early in the season and then build on that.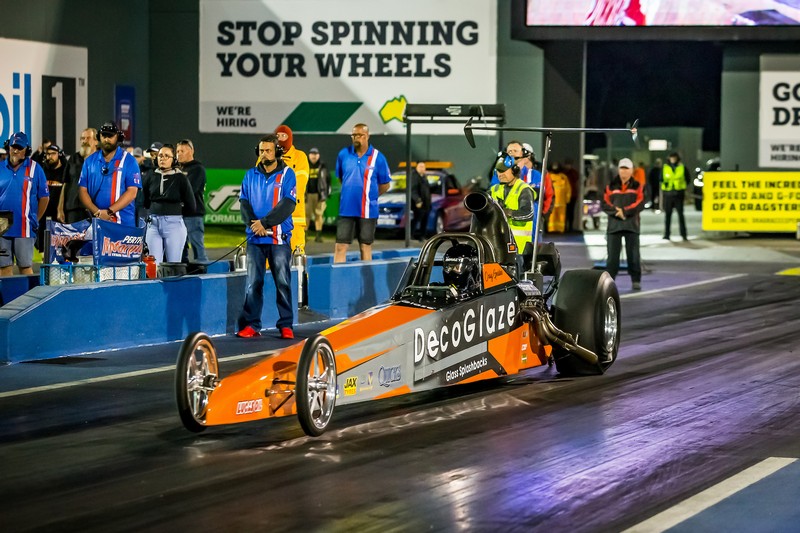 You didn't just claim the title in Perth in April, you also won the EGT ANDRA Grand Finals event, tell us about that.
To win the Grand Finals in Western Australia was an awesome achievement in itself, the Comp guys over there are super tough and deserve the ultimate respect.
This event posed some challenges after car owner Rob and Heppy had Covid related issues after we loaded the weekend before and were ruled out, leaving us with only two choices: pull out or find a driver to get the car over there.
Luckily for us, Ian Challis offered to take it over for us and also crew for us while there. We were fortunate the family was flying over with me which meant Amanda, Jesse, Charlie and Alexander all had some work to do to help turn the car around – they obviously did a great job.
Why do you choose to compete in the Competition category? Do you have plans to try other classes?
I love racing group 2 as it's a great mix of sportsman handicap racing with a performance standard added. We love the challenge of always trying to find new ways to go quicker while only going as fast as required to be competitive on any given race day.
I am also currently putting together a basic Pro Stock car as it is something I have always wanted to have a go at. It is the ex-Jason Hedges/Gullotto Family Wally Stroupe Pontiac GTO, with the driveline being supplied by Chris Soldatos.
Like many others the goal is to try run a six second pass, but we have a lot to learn before we get anywhere near that. I am not exactly sure when it will be ready but when it is we might just do some match racing at the ANDRA Top Fuel events for a bit of fun.
What was your favourite event of the 2021/2022 season and why?
I don't have a particularly favourite event for the season as they are all special in their own way, whether it be doing well on a regional 1/8-mile track with that awesome home feel or winning on the big stage Top Fuel/ Grand Final event in WA.
What was the highlight of your season aside from taking out the title?
A big highlight for us was running that 6.85 @ 194mph at the Motorplex Grand Finals, we always thought it would be fast, considering it is only a 336ci NA engine. I am confident we can run into the 70s with some tweaking of the setup and the right conditions.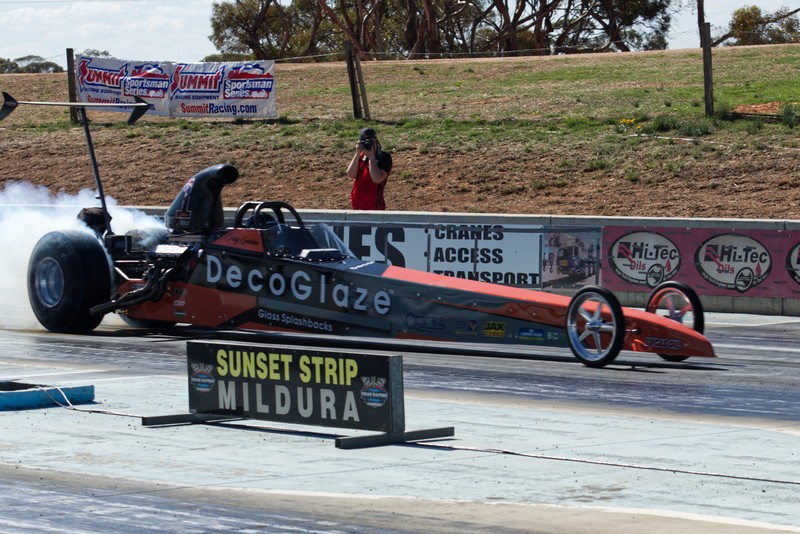 Who would you like to thank for the roles they have played in your title season?
Huge thanks must go to my family for their ongoing support and also their work on the crew: Amanda, Laura, Jesse, Charlie and Alexander.
Car owner, Crew Chief and all-round good guy Rob Martin and his partner Michelle.
Our amazing crew, Daryl Hepworth, Ethan Wright, Ross Quick, Matt Forbes, Dobby Reid, Beau Sweeney and Ian Challis.
And our sponsors: DecoGlaze Glass Splashbacks, Quicks Freight Express, Jax Tyres Ballarat, Lucas Oils, CHS Broadbent Grain, The Cleaners Room, Bullet Race Engineering, APD/Crane Cams, Custom Engines, and Patterson Elite USA.
How did you get into drag racing?
I started out in the late 80s building fast street cars and racing at the local Ballarat Drags. A good friend David Curtis allowed me to have a drive of his purpose-built full chassis drag car at Bairnsdale and the bug bit to move straight into purpose-built cars. During this transition I was very lucky to have some amazing people keeping an eye on me and helping out where they could. These include Paul Rogers, Tony Busscher, Roberts Brothers, Peter Ridgeway, Jason Duncan and Colin Lloyd just to name a few.
For the complete listing of ANDRA champions, please click here.