Palmyra Dragway hosted the third and final round of the 2019 Summit Racing Queensland Championship at the weekend, with more than 100 racers taking part in the October 5 event.
Previously, the series had visited Roma's Ironbark Raceway and Gladstone's Benaraby Raceway before an epic one-day finale at the Mackay venue.
The prize on offer was a special Copper ANDRA Christmas Tree trophy and it would be title winners Kilarney Back (Junior Dragster), Tracey Reick (Street Car), Peter Johnson (Street Bike), Adam McNichol (Super Street), Laeith Skinner (Modified Bike), Earl McCallum (Sportsman) and Rodney Hansen (Supercharged Outlaws) who would hoist the prestigious trophies at the conclusion of the day's running.
Championship runners-up Andrew Tinney (Junior Dragster), Barrie Young (Street Car), Aaron McKie (Street Bike), Brett Kelly (Super Street), Russell Bell (Modified Bike), Nathan Thwaite (Sportsman) and Russell Grulke (Supercharged Outlaws) were awarded championship plaques for their efforts.
Many of the championship winners had their hands well and truly full on Saturday evening, bringing home race day accolades as well – taking victory in not only the series but also round three were Reick, McNichol, McCallum and Hansen while series runner-up McKie also took out the event victory for his bracket and Back and Grulke were event runner-ups.
Joining them in the winners' circle at Palmyra Dragway were fellow event winners Jayden Bakonyi (Junior Dragster) and Dayne Brandon (Modified Bike). Also on-show at the event was the Top Sportsman bracket, with Steve Somer taking out the event victory for that bracket.
The weekend's racing was supported by a range of bracket sponsors, including The Trophy Superstore (Junior Bike), Coalroc Contractors (Junior Dragster), Palmyra Dragway (Super Street), Komatsu (Modified Bike, Supercharged Outlaws and Sportsman), Knijff Earthmoving (Top Sportsman), Ironbark Raceway (Street Car) and Benaraby Raceway (Street Bike).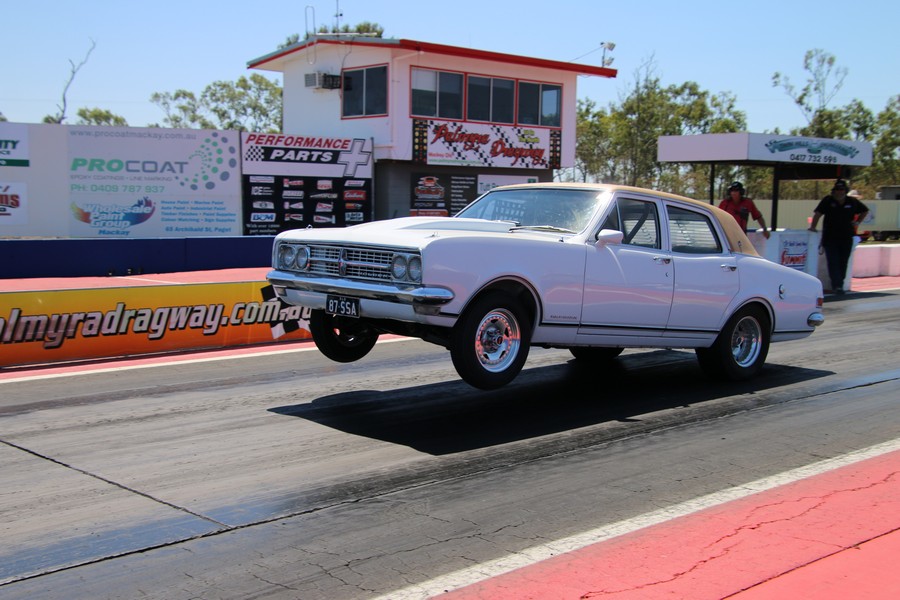 For Supercharged Outlaws champion Earl McCallum, his pursuit of the title was a nail-biter until the end.
"I had to race for the title all the way to the final. If I didn't win the final against Geoffrey Hazelwood it would have gone to Nathan Thwaite, that is how close it was," McCallum explained.
"It was excellent to take it out. This is a fantastic series, and a really good idea to look after the sportsman racers of Queensland and bring them together.
"The whole weekend ran smoothly for us. It was a bit daunting as I was way back in third or fourth spot (in the title standings) so I knew I had to go right through to the finals to do any good but the weekend itself was so smooth, everything ran like clockwork.
"It was a perfect weekend with perfect weather and nothing went wrong, it was absolutely unbelievable. I would like to thank my sponsor John Brian of JB Race Engines who looks after my engine and also my crew member Dianne Walker, she was a big help at the weekend. I would also like to thank everyone involved in the series, including Glenn Cunningham and his team at Palmyra Dragway, for all of their work."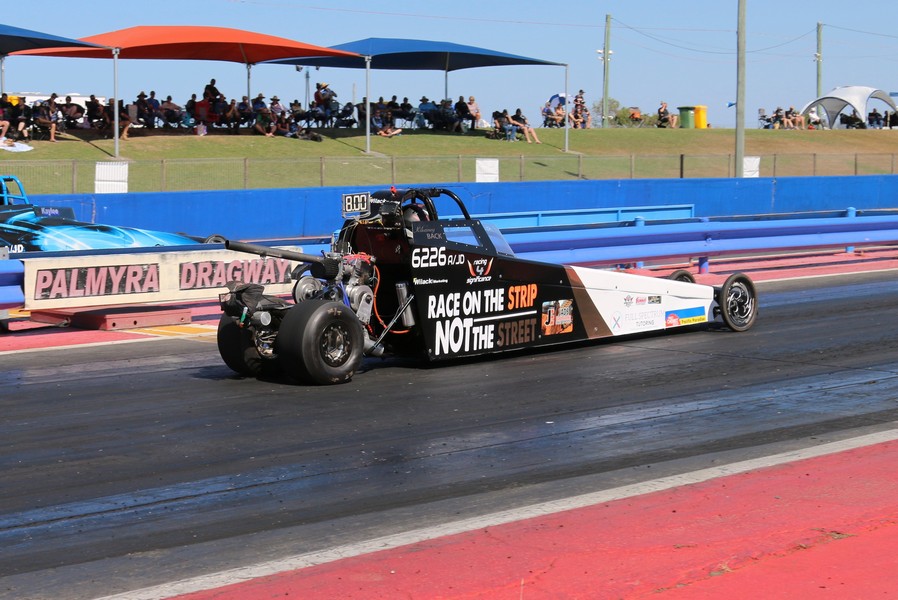 After being the championship runner-up last year to her cousin Harrison Thwaite, this year Kilarney Back took out the championship title herself in the Junior Dragster ranks. Back was also the event's runner-up and top qualifier for her bracket.
"I was really excited to take out the championship – in the last two years I was third and then second to Harri and I have finally beaten him and come first myself, so I am really happy," the 15 year old said.
"I had a pretty good event, some parts were easier than others but it all came together. From the start I was definitely determined to try and chase down that Christmas Tree and bring it home, I just kept tyring and trying and I finally got it!
"I have to say thank you to my wonderful mum and dad, Nikki and Craig, who support me, I wouldn't be able to race without them. I also want to say thank you to the whole HJ Racing Family Team including my Uncle Nathan and cousin Harry for always being there for me; and to our sponsors JADS Earthworks Bundaberg, Direct Chemist Outlet Pacific Paradise and Willack Brisbane."
ANDRA would like to thank Ironbark Raceway, Benaraby Raceway and Palmyra Dragway for their running of the Summit Racing Queensland Championship and also all of the racers for supporting the series. Full points from the Summit Racing Queensland Championship will be posted to www.andra.com.au shortly.
IMAGES BY ROGUE SNAPPER PHOTOGRAPHY