Following completion of the ANDRA Divisional Nominations for 2016, the make-up of the six Divisional Councils is confirmed in the table below.
Divisional representative appointed/reappointed in 2016 are highlighted in Bold.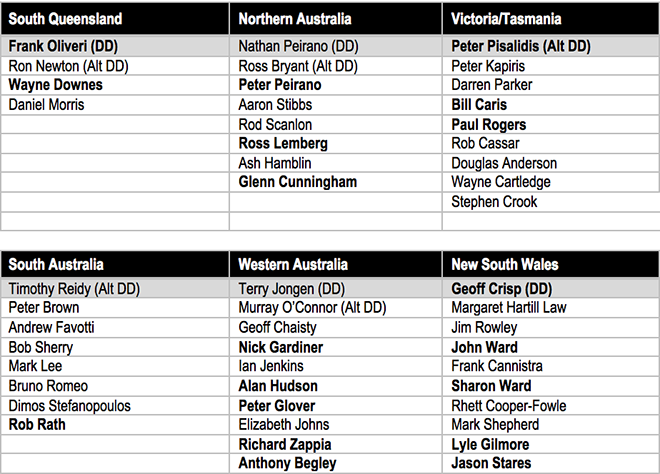 Nominations were invited during February and at the close, elections were required in the Western Australia Division for Divisional Council and New South Wales Division for Division Director.
Frank Oliveri (SQ) and Geoff Crisp (NSW) were both appointed to Division Director Positions.
We would like to thank the outgoing Division Directors and Divisional Council members for their contributions to their local Divisional Councils and ANDRA nationally.
For further information contact info@andra.com.au